Peter Reagan & David Ring Fight for Victims of Former LAUSD Teacher Louis Moreno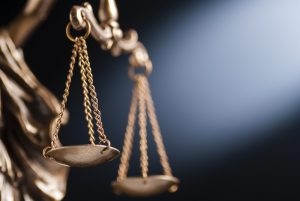 Three more plaintiffs have filed complaints against former Los Angeles Unified School District (LAUSD) teacher Louis Moreno, alleging sexual assault, harassment, and other misconduct during the late 1980s and early 1990s, according to documents filed in court this week.
The plaintiffs, referred to as Jane Does 2, 3, and 4, are keeping their identities concealed due to the sensitive nature of the incidents and to protect their privacy. The lawsuit was filed on June 1 in Los Angeles against the LAUSD and Moreno, alleging that Moreno groomed and conditioned the Jane Does in the classroom so that he could later sexually abuse them.
They further allege that Moreno "frequently touched Plaintiffs and other students in his classroom, in clear view of the adult teacher's assistant in the room. Despite this clear abuse occurring on a regular basis in front of other LAUSD employees, no action was taken and [he] was allowed to remain in his position of authority and to continue to abuse young children."
The plaintiffs also stated that Moreno "regularly touched students in his classroom and attempted to normalize this inappropriate and sexually abusive behavior by making it commonplace," and between 1989 to 1991, he sexually molested, assaulted, and abused the plaintiffs.
All of these plaintiffs – Jane Does 1 through 4 – were between the ages of five and seven when this sexual abuse occurred.
A "sham" investigation
According to court documents, at least one female student reported back to the 96th Street Elementary School that Moreno had inappropriately touched her. Instead of disciplining Moreno, the young girl was transferred to a different teacher and Moreno resumed teaching his first-grade class.
In October 1991, Moreno was arrested and charged with 36 counts of felony child molestation. He pleaded guilty in 1993 to 11 counts of sexual battery against minors under the age of fourteen.
The lawsuit is seeking unspecified damages, alleging sexual abuse of a minor, intentional infliction of emotional distress, sexual harassment, negligent hiring and supervision, failure to report, and other causes of action for negligence.
"It's time these women see justice after everything they've gone through. Their school failed to protect them during a vulnerable time in their young lives – and part of our job is make sure that never happens again, to anyone," said Taylor Ring's Peter Reagan, representing the plaintiffs.
Taylor & Ring has taken on LAUSD before – and won
Over the years, the attorneys of Taylor & Ring have filed numerous lawsuits against LAUSD as well as individuals employed by LAUSD on behalf of victims of sexual abuse and assault. One of those cases involved a former Miramonte Elementary School teacher who abused 58 students. Together with other local firms, we secured $30 million on behalf of those victims. In 2018, we settled a claim against LAUSD on the eve of a trial for $5 million. It is the largest payout ever made by LAUSD for one sexual abuse victim. We are currently representing clients in claims against LAUSD that are unrelated to the Moreno case, and we will continue to fight to hold the District accountable when it fails its students, as it so often has.
The Los Angeles sex abuse attorneys of Taylor & Ring never stop fighting to hold child predators and their enablers accountable. If you or your child were sexually abused by a teacher, staff member, volunteer, or anyone else working in or for LAUSD, we would like to hear your story. To schedule a free consultation, call our office at 310-776-6390, or complete our online contact form.