Bill Would Classify Nonconsensual Removal of Condom as Sexual Battery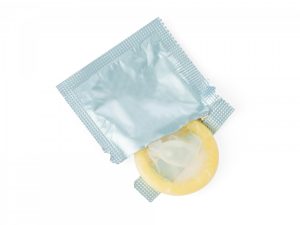 A bill introduced in the California Legislature by Assemblywoman Cristina Garcia would classify the nonconsensual removal of a condom as sexual battery if it becomes law. Under the current civil code of California, sexual battery is defined as someone acting intentionally to cause harm or offensive contact with someone else's intimate body parts and ultimately commits a sexual act.
The bill, AB-453, was introduced by Garcia on February 8. It has not been scheduled yet for a hearing, nor has it passed any committees in the Legislature. AB-453 would add a provision to the current civil code, deeming the nonconsensual removal of a condom as sexual battery.
According to the bill, sexual battery occurs if "contact between a penis, from which a condom has been removed, and the intimate part of another who did not verbally consent to the condom being removed."
What is stealthing?
The practice of removing a condom without consent is known as stealthing and it removes trust one once had in their partner. Los Angeles sexual assault victims would be able to report this act as a crime if the legislation turns into law.
"It's been going on for awhile. There's blogs online that are helping individuals, teaching them how to get away with this," Garcia said in an interview with The Times. "We need to be able to call it what it is in order to be able to deter behavior."
Garcia has made it known that she will not stop working to get something into law regarding stealthing.
"I want to make sure that A, victims have a legal course for justice and B, we have something in the books that facilities a discussion with all people, especially our youth, whether it's parents, educators, whether it's even the public safety system," Garcia told The Washington Post. "Having something in the books allows us to do the education to hopefully create a consciousness that we shouldn't do certain things,"
Garcia has been fighting the practice of stealthing for years. She previously introduced bills in 2017 and 2018 that would have made this practice a crime under the California penal code. Garcia claims the bills did not become law due to worries that it would lead to an increase in the populations of the state's prisons.
"I won't stop until there is some accountability for those who perpetrate the act," Garcia said in a prepared statement. "Sexual assaults, especially those on women of color, are perpetually swept under the rug."
The National Domestic Violence Hotline operates a "love is respect" project. The organization said, "At the end of the day, stealthing is disrespecting someone's trust for the other person's sexual gain. It violates the trust you placed in the other person and the agreement you had with that person to respect each other's bodies and feelings."
Taylor & Ring supports this new legislation designed to help survivors of rape, abuse, and assault. If you were assaulted, or if your loved one is a victim of abuse, our Los Angeles sexual assault attorneys are ready and able to help. Please call 310-776-6390 or complete the contact form on our website to schedule a consultation.