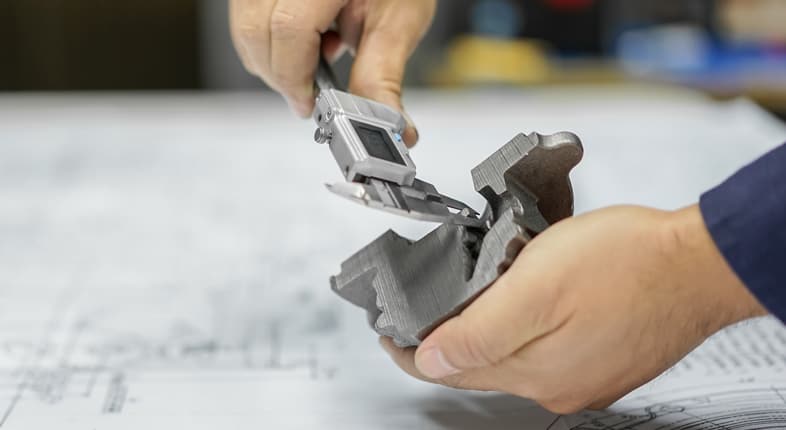 Manhattan Beach Defective Product Lawyers
Comprehensive representation when products are dangerous or defective
Every time consumers purchase or use products, they are placing trust in every link of that product's supply chain. They trust that the designer created a safe blueprint and that the manufacturer assembled the product in the proper manner. They are also placing their trust in the manufacturers of the individual parts, as well as the retailers who sell the products. Unfortunately, this trust is often breached, with thousands of individuals injured by defective products every day. When these incidents occur, any one of these supply chain links may have some responsibility.

Defective and dangerous products make up one of the most difficult areas of personal injury law. These product liability claims require experienced lawyers who have handled prior cases against manufacturers, distributors or retailers of a dangerous or defective product. The Manhattan Beach defective products lawyers at Taylor & Ring are well-known for their experience in litigating difficult, complex product liability cases against some of the largest manufacturers in the country, obtaining substantial jury awards and settlements such as:
$13 million verdict on behalf of a man who was rendered paraplegic after a defective forklift fell on him while he was operating it.
$6.5 million settlement for a factory worker who lost an arm because of a defective bread dough mixer.
$2.5 million settlement for a man who developed a debilitating illness after taking dangerous OTC vitamins.
If you or a family member was injured by a defective product, trust the law firm with a reputation for success in this challenging area of law.
Fighting for victims of commercial and consumer product defects
Our attorneys have successfully handled numerous product liability cases, including the following types of defects:
If the initial design and blueprint of the product was faulty, then the case involves a design defect. For example, a baby's crib that is designed with slats along the sides, and the child slips his head through the opening and becomes stuck. If the crib was designed to have dangerously large openings, the baby's family may have a case for damages under a design defect claim.
Manufacturing defect cases involve incidents where the product's defect occurred during the manufacturing phase. An example of a manufacturing defect would be a chair that should have four even legs. If the manufacturer mistakenly used a wrong-sized leg during assembly, the company may be liable if the uneven chair causes injury to a consumer.
Lack of warnings. Warnings are placed on products for the protection of consumers. Failure to provide these warnings can result in liability for the manufacturer or retailer. For example, a product containing a highly flammable material should include a warning to keep the product away from open flames. Without a warning, a consumer may light a match near the product and suffer severe burn injuries.
Product liability cases can result from a variety of products, including:
Industrial machinery and tools
Heavy machinery
Machines
Forklifts
Presses
Packaging equipment
Computer-controlled devices
Consumer
Lawn and garden equipment
Hand and power tools
Appliances
Furniture
Medication and medical devices*
Automobiles and automotive parts
Pool design or installation
*Pharmaceutical or healthcare products can be defective if they cause serious conditions that were not disclosed on the warning labels, or if they were manufactured in a defective manner.
Why you need a Manhattan Beach product liability attorney
Our skilled Los Angeles defective product lawyers have extensive experience handling product liability cases. We understand the vast amount of work required to win these cases and the necessity for assistance from top experts in the field. Proving a product is defective is not easy. Often, the manufacturer blames the injured person for not using the product correctly, not following directions or failing to keep the product in good repair. Our aggressive lawyers effectively counter these defenses by learning everything there is to know about the design, development, manufacture, and distribution of the product in question.
This type of investigation is not easy, but our firm has the necessary resources to make it happen. We travel throughout the country to find and take testimony from the manufacturer's engineers who designed the product in the first place. We often find that these manufacturers knew from the start that certain flaws existed in the product, but went ahead with its production because they were more concerned with generating corporate profits rather than ensuring consumer safety.
When our attorneys provide you with guidance about your case, they are speaking from first-hand experience. We seek out high-value compensation awards to ensure that our clients have the financial ability to afford the long-term medical care and treatment that a defective product injury requires.
Work with a Los Angeles product liability firm that will go the extra mile to secure compensation for your injuries
While many of our cases end in successful settlements, we are not afraid to litigate when necessary. The highly skilled attorneys at Taylor & Ring prepare each case as if it will go to trial. Not only does this ensure a thorough investigation, but it also provides us with better bargaining power for settlement negotiations. If you or a family member was injured by a defective product, call us at 310-776-6390 or complete our contact form to schedule a free consultation.
Se habla español.
Related Articles