$57 million verdict
Insurance bad faith action arising from aviation accident which resulted in deaths of three men.
$25.3 million verdict
A 13-year-old boy was abused almost daily by a supervisor at the Westerly School in Long Beach, California. Despite suspicions of abuse by one former employee, and incidents involving other teachers, none of this behavior is ever reported to the police.
$45.4 million jury award
"F.M.", a minor, was repeatedly assaulted by as many as 15 different men between 2010 and 2012. The Department of Children and Family Services (DCFS) of Los Angeles County was aware of the evidence that F.M. was living with a convicted child molester, yet did nothing. This was the #8 award in the State of California for the year.
$18.6 million verdict
Company president allowed wife to drive a company-owned vehicle four days after a wife failed DMV road exam; wife then caused a serious accident injuring a motorcyclist.
$13 million verdict
42-year-old truck driver rendered paraplegic after a defective forklift toppled over on top of him while he was making a delivery.
$14.4 million verdict
Improperly serviced asphalt truck caused chain collision on freeway; two died and a surviving passenger suffered brain damage.
$5 million settlement
Defectively-designed power tool malfunctioned causing construction worker's death.
$5.6 million settlement
Delivery truck driver injured while making delivery to auto dealership.
$8.75 million verdict
An unarmed 29-year-old man shot to death by Los Angeles County Sheriffs.
California Sexual Abuse and Assault Attorneys
Top tier civil litigation attorneys handling sexual assault and injury cases
At the law firm of Taylor & Ring, we understand the trauma and anxiety each type of personal injury case brings – especially cases that involve sexual assault or abuse. We know you and your family are in pain right now. You deserve a California sexual assault lawyer who will fight for you, for your future, and for justice in your case. Contact us today in Los Angeles to learn more about our services.
A special focus on protecting children
Every sexual trauma story is different, and every survivor deserves justice. But there is something especially heinous about sexual assault crimes committed against children. We routinely handle high-profile claims involving:
At Taylor & Ring, we are especially attuned to the trauma that discussing and litigating sexual abuse and assault cases can cause for children. Our firm has represented numerous teenagers and pre-teenagers who have been abused by teachers, or who have suffered due to the neglect of schools and school districts throughout California.
Fighting for the civil rights of victims of police brutality & misconduct
The number of officer-related shootings and attacks is increasing, and antiquated, dangerous policies place more value on the lives of officers than on the lives of the people they hurt. If your civil rights have been violated by a local, state, or federal law enforcement officer or agency, Taylor & Ring is prepared to help. Our Los Angeles police brutality attorneys have secured millions of dollars on behalf of victims of law enforcement. We also represent families of men and women whose loved ones have died in police shootings and while in custody in wrongful death lawsuits.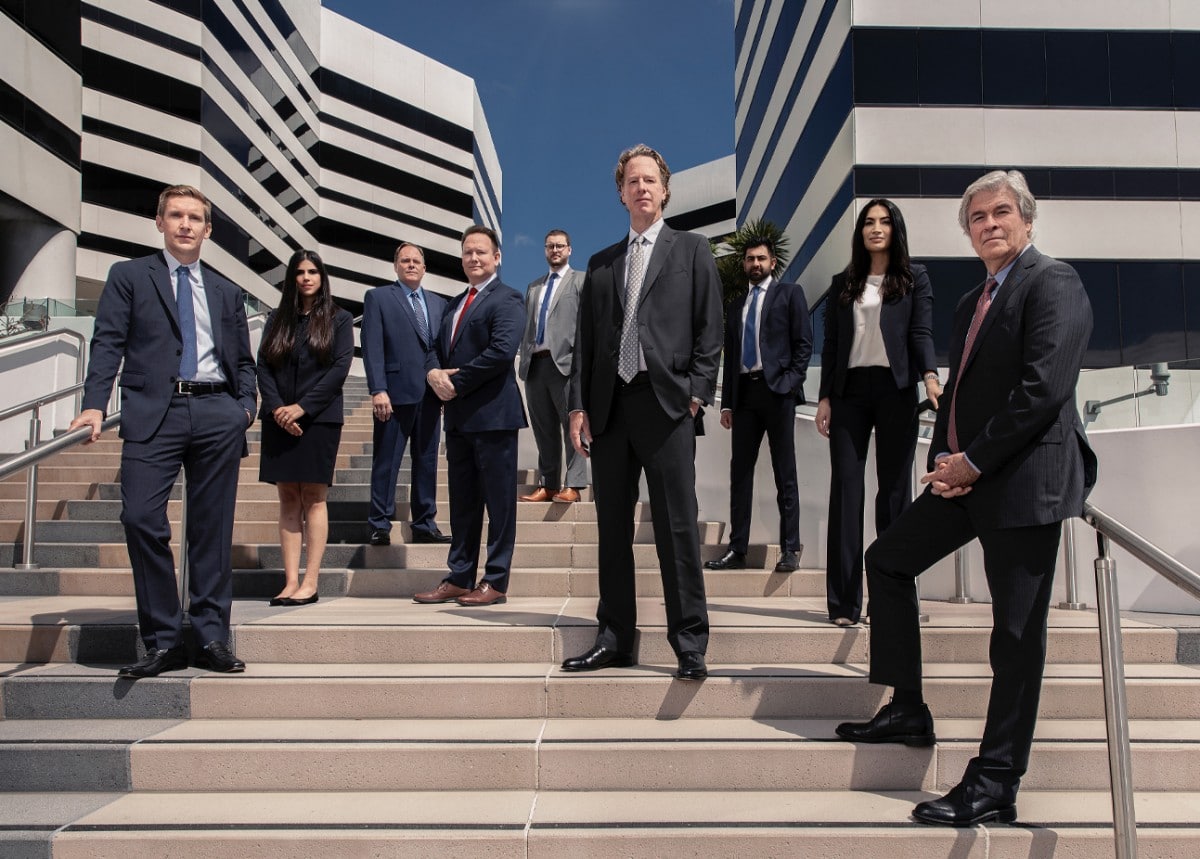 A powerful voice for sex abuse victims
There are at least 2 million survivors of rape and sexual abuse in California right now. Conceivably, that number could be much higher, as "The Bureau of Justice Statistics estimated in its 2016 National Crime Victimization Survey that only 23 percent of rapes or sexual assaults are likely to be reported to law enforcement."
At Taylor and Ring, we understand how horrific and tragic any type of sexual misconduct is. For most of our clients, the physical trauma and emotional suffering have been debilitating. Many of our clients need help and counseling for years after the assault or abuse. If you or a loved one has been sexually abused or assaulted, please know you are not alone, and you are not powerless.
We represent clients in a range of areas, including:
Sexual Assault Claims in the TV, Film and Music Industries
Whether you are an adult survivor of abuse, or your child has come forward to speak truth to power, we want to help.
Representing victims of USC and Dr. George Tyndall
As of right now, at least six women have filed lawsuits against the University of Southern California and former gynecologist George Tyndall, for sexual misconduct, abuse and harassment. Taylor & Ring is proud to represent one of these brave women, whom we'll call "J.C.," in her quest for justice. [Read More]
---
Taylor & Ring files a wrongful death claim on behalf of Kurt Reinhold
Attorneys John Taylor and Neil Gehlawat have filed a wrongful death claim against the Ocean County Sheriff's Department on behalf of Kurt Reinhold's family. Mr. Reinhold was shot and killed after jaywalking. We invite you to read more about the case here.
Resources for victims of abuse
The National Domestic Violence Hotline reports that "On average, 24 people per minute are victims of rape, physical violence or stalking by an intimate partner in the United States — more than 12 million women and men over the course of a year." Intimate partner violence – rape or assault perpetrated by a partner, spouse, or known loved one – is one of the most common forms of abuse in this country.
Because of that, it is imperative that survivors have access to the tools, services, and organizations dedicated to protecting them, and their families. Our California sexual abuse attorneys know how critical this help can be, especially for people who have been assaulted by loved ones; in some cases, it can be a matter of life or death. To that end, we are committed to providing our clients with the resources they need in order to protect themselves before, during, and after their case.
$14 Million Settlement

Two adult women sexually abused by their middle school teacher recovered the largest "per victim" settlement in the nation: $7 million each.
Sexual harassment in the workplace
Sexual harassment at work encompasses many different types of improper behavior – verbal and emotional as well as physical. Conduct by the employer or coworkers that creates a hostile work environment is sexual harassment. Workers should not be afraid to come to work, to voice their opinions, or to choose who they socialize with. When employers fail to respect that employees are entitled to make work-related decisions free from any sexual pressure, the employers should be held accountable, so the harassment stops and so the person who was harassed is compensated.
We guide sexual harassment clients through the state and federal laws that govern conduct at work. Our California harassment lawyers handle complex claims involving retaliation and wrongful termination, as well as sex and gender disclination claims. We fight for financial justice for our clients who should see work as a place where success is based on improving the company's profits and serving the community – instead of how others behave.
Why choose Taylor & Ring?
Making a claim for compensation from your attacker can be overwhelming, we know. Our California sexual assault lawyers always fight for what is best for our clients. Taylor & Ring is recognized as one of the top plaintiffs' trial law firms in California. The firm's partners John Taylor and Dave Ring are listed in The Best Lawyers in America®, and the Firm has been named to Best Law Firms® for 2019, by one of the country's premier legal rating agencies.
Our firm has obtained multi-million jury verdicts and settlements across the spectrum of civil litigation including sexual abuse and sexual assault lawsuits, injury claims, bad faith insurance contests, and other civil litigation matters. We know that filing a claim can often seem like another violation: of your privacy, of your life, and of your family. You deserve a lawyer who knows how to win, and who understand how to build a case in a way that is effective, thorough, and as minimally invasive to you as possible.
Our Los Angeles sexual abuse and sexual assault lawyers are here to support you through the entire process. We are discreet and sensitive to your story and your needs. We work with psychiatrists, psychologists, counselors and therapists so that the necessary information can be obtained in legal ways that respect the victim.
We also respect that your story is yours alone to tell, and offer a safe and secure space in which to tell it. Your comfort is of the utmost importance to us, and we will do whatever is in our power to ensure that you speak with an attorney who will make you feel safe, in a non-judgmental and discreet setting.
Our firm can help you get justice, when a claim is timely filed, by proving misconduct and demanding compensation for all your pain and suffering, your medical bills including visits with psychiatrists and psychologists, and all the income you lost. As an example, our firm record holds the largest per victim  settlement in the nation for a sexual abuse case – $7 million each for two females who were sexually abused by their teacher – and some of the largest awards for sexual assault cases in the state.
Skilled advocacy in complicated personal injury cases
Our firm has a reputation for tackling the hard cases – cases other personal injury lawyers are reluctant to take. Our Manhattan Beach personal injury attorneys fight to get clients every dollar they deserve, including compensation for physical pain, emotional suffering, scarring, and disfigurement. We fight for compensation for all your necessary medical bills including hospitalization, doctors' visits, rehabilitation therapy, medical equipment, and medications, as well as for the income you lost while out of work.
The California sexual assault attorney you can trust to protect your future
At Taylor and Ring, our compassionate California sexual abuse and injury lawyers are ready to help you get justice. We answer your questions, guiding you through each phase of the case. Please call our firm in Los Angeles at 310-776-6390 or use this contact form to arrange to speak with an attorney, either at our office or at a location elsewhere in California that works best for you. The initial consultation is free, and we take most cases on a contingency fee basis. We're ready to help you recover and start your life anew.
Se habla español.
Attorney David Ring Represented the Teenager Abused by Catholic School Teacher Who Received Record $8M Settlement from Archdiocese of Los Angeles
Despite years of previous allegations of misconduct against the athletic director at a Catholic high school,  a teenager who was sexually abused by him received the highest individual settlement in the history of the Los Angeles Archdiocese of $8 million in a sex abuse case, per a story in the Los Angeles Times.
Juan Ivan Barajas repeatedly sexually abused the then 15-year-old girl and eventually kidnapped her to Las Vegas after his wife discovered evidence that he was abusing the girl on his cell phone.
David Ring and Sonya Ostovar represented the abused student. Ring was quoted in the LA Times story, "It is astounding this abuse was allowed to occur given all the training and procedures the archdiocese claims it has put in place since the priest-abuse scandals of the early 2000s."
Barajas, who is 38, pleaded guilty to felony statutory sexual seduction and was sentenced to six years in prison--three years served in Nevada and three years in California.
Representing clients from Southern California to the Bay Area
Taylor & Ring offers comprehensive counsel to clients throughout California, and has the means to travel to meet with clients far outside the Greater Los Angeles Metro Area. To learn more about our services, please contact our sexual assault and injury lawyers serving:
Our attorneys have extensive experience handling claims of child sexual abuse in schools, by members of religious orders, and in youth organizations. We also represent clients in police misconduct and brutality claims, as well as employees who wish to file sexual harassment lawsuits.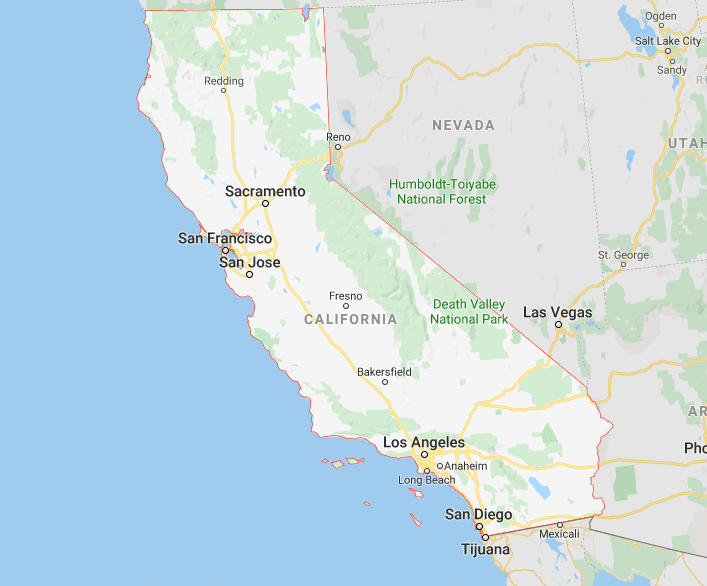 Our Testimonials
The attorneys and team at Taylor & Ring were amazing. They are as legit as you can get. I had the pleasure of working with Louanne, David, and Shawn. I was very pleased with the outcome of my case. They go above and beyond for their clients. Very friendly atmosphere, they make their clients feel very comfortable and confident in them. I did some research and came across Taylor & Ring and I am so glad that I did. They kept me up to date in my case and they always returned my calls.
We were referred to Taylor and Ring, by a trusted friend who worked for another law firm, as we were looking for someone who was adept with lawsuits against Public School Districts. Taylor and Ring was very professional in agreeing to pursue our case. They were very thorough and accessible throughout our 3+ years in the legal process. David Ring, and his Associates, seemed to genuinely care, not only about our lawsuit, but for our entire family. Their professionalism, diligence, and attention to detail, resulted in a life changing award for our daughter, at the expense of those that harmed her. We couldn't have made a better choice, and we recommend this firm enthusiastically!