Child Sex Abuse Reports Rise During Pandemic Lockdown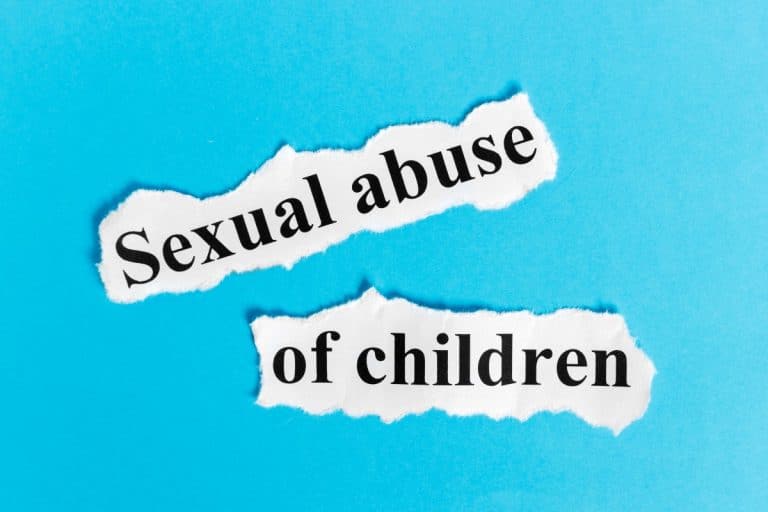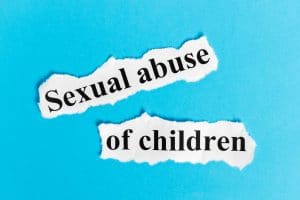 The shelter in place orders resulting from the coronavirus outbreak drastically changed the daily lives of millions of Americans. Our local and national leaders implemented social distancing and lockdown orders designed to slow the spread of the virus and keep citizens safe. However, these safety measures actually put some of our more vulnerable citizens at risk.
NPR recently reported that by the end of March, during the height of our national lockdown, the National Sexual Abuse hotline saw a 22% increase in calls from people under age 18, and half of all incoming contacts were from minors. This is a first in the hotline's history. Further, of all the young people who reached out to the hotline in March, 67% identified their abuser as a family member and 79% said they were currently living with that abuser.
Vice president of public policy for RAINN (Rape, Abuse and Incest National Network) Camille Cooper told NPR, "As a result of looking at the information that we had from those sessions, it was clear that the abuse was escalating in both frequency and severity. So a lot of the kids that were coming to the hotline were feeling pretty vulnerable and traumatized. And it was a direct result of COVID-19, because they were quarantined with their abuser. The abuser was now abusing them on a daily basis."
With schools, sports, and extracurricular activities closed or cancelled, children have no access to the mandated reporters who are required to report suspected child abuse. A recent bipartisan letter from members of Congress to Education Secretary Betsy DeVos urges DeVos to consider safeguards and protections for at-risk children, saying in part, "When children are no longer interacting in-person with teachers, coaches and other outside adults, the prudent order to stay at home does not always result in staying safe. This added guidance will help ensure that shelter-in-place orders protect children – not their abusers."
Children are also vulnerable to online predators during this time. In fact, according to Newsweek, reports of online child sex abuse quadrupled as compared to the same period last year. Online predators can commit acts of sexual abuse by using social media, web cams, gaming, and cellphones to groom or coerce children into illegal acts.
The National Center for Missing & Exploited Children (NCMEC) told Newsweek that many reports came from the social media platforms or service providers themselves, who informed the non-profit organization of suspicious or explicit activities. Additionally, because of national lockdown orders, children and teens are spending much more time online, both for school and for entertainment – putting them more at risk for online predators.
In an article about online sex predators, NBC News discussed some of the apps and websites perpetrators use to disseminate or collect child porn:
Concerned parents notified NBC News of accounts on Instagram, Facebook and Twitter and in the comments of YouTube videos where users were sharing and asking for links to child abuse images and videos. Many of the links were to groups on private messaging apps, including Telegram and WhatsApp, as well as to file-sharing sites such as Mega. Sometimes they used generic terms with the initials "C.P.," a common abbreviation for "child pornography," and code like "caldo de pollo," which means "chicken soup" in Spanish. Others referred to the names of children who appear in sets of child abuse imagery already known to law enforcement. NBC News did not click on the links to verify that they contained what they advertised.
If you or your child have experienced sexual abuse, call the free, confidential National Sexual Assault hotline at 1-800-656-HOPE (4673), or visit their 24/7 online hotline.
The Los Angeles attorneys at Taylor and Ring provide legal guidance on child sexual assault matters. We fight to protect your child and hold all parties accountable for their crimes. We are compassionate with our clients but are not afraid to get aggressive in court. Call us today at 310-776-6390 or complete a contact form online to schedule a consultation. We serve all of Southern California.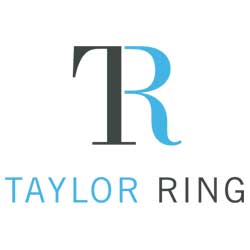 Serving clients throughout the Greater Los Angeles and Southern California area, we represent victims in a variety of civil litigation cases. If you or a loved one has been injured, turn to an experienced Los Angeles personal injury or sexual assault lawyer.
Find out more about Taylor & Ring.