Dave Ring & Sonya Ostovar Fight for More Santa Monica PAL Sex Abuse Victims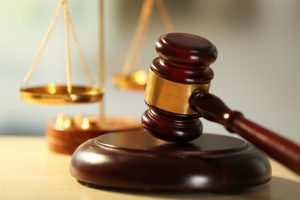 After last year's unanimous Santa Monica City Council vote to pay out over $40 million to settle sex abuse claims from two dozen individuals, Taylor & Ring's David Ring and Sonya Ostovar have filed claims on behalf of 18 additional victims. These claims allege that the plaintiffs were also sexually assaulted as a result of participating in a youth program run by the City of Santa Monica, with all of the cases save one listing the City of Santa Monica and the Santa Monica (PAL) Police Activities League as defendants.
About the original case
Back in March 2020, Attorney David Ring secured a $42.6 million settlement on behalf of six of 19 victims of the late Eric Uller, a former volunteer with the city's Police Activities League (PAL) and a Principal Technology Analyst with the Santa Monica's Information Systems Department. Uller began volunteering for PAL in the 1980s, giving him unfettered access to young boys. According to the Los Angeles Times, "Authorities allege he molested them in his car, and sometimes under the guise of taking them for medical exams at his father's medical office. He sexually assaulted one boy for years in the 1980s to 1990s."
The Times also mentioned that school board member Oscar De LaTorre had accused the city of ignoring reports and rumors about Uller for years, and that a generation of Latino youth was victimized by sexual predators in the PAL program. De La Torre, who oversees the Pico Youth and Family Center, has said he personally informed high-ranking city cops in early 2000s about Uller.
Uller died by suicide in 2018 after being charged with molesting four boys.
David Ring said at the time, "The police department and city had repeated warnings and reports of his horrendous behavior. Uller as authority figure preyed on the most vulnerable young Latino boys."
In addition to the $42.6 million, the settlement also included requiring the city of Santa Monica to hire Praesidium, Inc., "a firm specializing in evaluating, designing and implementing best practices to prevent and detect sexual abuse of minors," to review its youth programs and policies.
18 new cases filed
Now, 18 new plaintiffs allege they also suffered sexual abuse during their time in Santa Monica-run youth programs. According to the Santa Monica Lookout, all the plaintiffs are anonymous. Eight cases are filed against the City of Santa Monica and the Santa Monica (PAL) Police Activities League, and one against "Roe #1 and Roe #2."
With these new plaintiffs coming forward, it is important to remember that the psychological and emotional injuries from child sexual assault and abuse can last a lifetime. However, adult survivors of abuse still have legal rights and options available to them, and experienced attorneys can help.
With recent changes to statutes of limitations, survivors of childhood sexual abuse now have until they reach the age of 40 (or five years from the discovery of the abuse) to file a civil lawsuit. This newly updated law also allows for a three-year window (starting from January 2020) to revive claims that were originally barred because of the previous statute of limitations.
The sexual assault attorneys at Taylor & Ring are dedicated to protecting child and adult survivors of abuse. If you or a loved one are looking for help or counsel, we can seek justice on your behalf. To arrange a consultation with an experienced attorney, call our Los Angeles team at 310-776-6390, or fill out our contact form.