Legislation Seeks to Separate CA Prosecutors from Police Union Money
California State Assembly member Rob Bonta recently proposed new legislation requiring prosecutors recuse themselves from investigations into police shootings and misconduct if they have received campaign donations from the union representing the officer(s) involved.
Currently, California's elected district attorneys (DAs) may accept contributions and funding from law enforcement unions and associations. Many have often questioned the ability of a prosecutor to remain unbiased when investigating police for misconduct and wrongdoing if they have given money to that DA's campaign. New legislation is seeking to change that.
The bill, referred to as #CureTheConflict, is being co-sponsored by the Prosecutors Alliance of California and a number of district attorneys, and will be introduced into the new legislative session in December. Under the bill, elected district attorneys must recuse themselves from prosecuting and investigating fatal shootings, excessive force, and other incidents of police misconduct when they have accepted campaign contributions from the officer's labor organization.
If successful, this legislation could have a widespread effect on California police misconduct investigations and hopefully help rebuild some trust between citizens and police. Bonta told the press, "This is about trust in law enforcement, and trust in the independence of our elected prosecutors. We must cure the conflict of interest that gives, at minimum, the appearance the police are not held accountable due to the proximity and political influence of law enforcement associations and unions."
Critics of the legislation disagree. Barry Donelan, president of the Oakland Police Officers' Association, told the SFGate, "If passed, this draft legislation would silence the voices of thousands of officers."
However, Bonta stresses this is a narrowly tailored bill. The recusal requirement applies only to contributions that go directly to a campaign, so donations to independent committees that support or oppose candidates wouldn't be affected. Candidates for district attorney may still accept campaign funds from police unions, and prosecutors may investigate police misconduct cases, as long as the union hasn't donated to their campaign.
If a DA has to recuse themselves due to financial conflict of interest, the bill calls for the state Attorney General or a special prosecutor to handle the police misconduct investigation instead.
Although it's not clear if Bonta's bill will pass in session, it is among many bills introduced this past summer in response to statewide and nationwide protests over racial injustice and police brutality.
"The police officers who killed George Floyd violated our social contract and exposed critical flaws in our criminal justice system," said former San Francisco District Attorney and Assistant Chief of the LAPD, George Gascón, a sponsor of the bill.
"We cannot heal, claim reform, or restore the promise of equal justice until we eliminate the cloak of conflict surrounding prosecutors' decisions to investigate and charge police. The pervasive financial ties between police unions and the prosecutors that will inevitably review the conduct of their members has deepened the chasm between law enforcement and the communities we are sworn to protect and serve."
If you or a member or your family suffered injury at the hands of the police, we can help. The police brutality attorneys at Taylor & Ring protect your rights and seek justice on your behalf. To arrange a consultation with an experienced attorney, call our Los Angeles team at 310-776-6390, or fill out our contact form.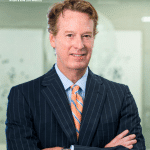 David Ring is a nationally renowned plaintiff's personal injury trial attorney and has obtained multi-million dollar verdicts and settlements on behalf of seriously-injured individuals or families who have lost a loved one in a tragic accident. For more than 20 years, he has represented victims of sexual abuse, sexual harassment, assault, molestation and sexual misconduct in cases against a variety of employers and entities, including schools, churches and youth organizations.
He prides himself on providing aggressive, yet compassionate representation for children who have been sexually abused and women who have been sexually harassed or assaulted. Read more about David M. Ring.