Santa Monica City Council Settles Child Sex Abuse Claims for $42.6 Million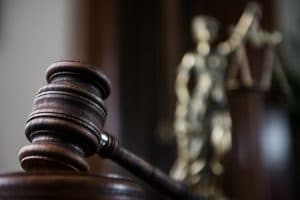 The Santa Monica City Council has agreed to settle with the victims of the late Eric Uller, a former volunteer with the city's Police Activities League (PAL) and a Principal Technology Analyst with the Santa Monica's Information Systems Department. Santa Monica has agreed to pay $42.6 million to Uller's victims. The Santa Monica Lookout reported that "A Superior Court judge will allocate a total of $38 million to 19 individuals and a total of $4.6 million will be paid by the City to settle five additional cases."
Dave Ring, partner at Taylor & Ring, served as counsel to six of the victims.
"The police department and city had repeated warnings and reports of his horrendous behavior," Dave Ring told the Los Angeles Times. "Uller as authority figure preyed on the most vulnerable young Latino boys." Taylor & Ring's clients were all abused between 1987 and 199, when Uller volunteered with PAL. Additional victims came forward after Uller was charged, citing acts of abuse between 1986 and 2010.
Decades of abuse, and dozens of victims
For decades, Eric Uller took advantage of young teen boys – all between the ages of 12 and 16 – grooming them to keep quiet so he could sexually abuse them. Despite raising concerns with the City of Santa Monica and the PAL, neither the City nor the organization investigated Uller, choosing instead to cover up the allegations.
"It's despicable that the City and PAL chose to protect their own jobs and reputations rather than protect the numerous young boys who were abused by Uller for two decades," Dave Ring told the Santa Monic Daily Press last year. "They knew of multiple allegations against Uller, yet did nothing to investigate the complaints and covered up the information, allowing him unfettered access to young boys."
Before committing suicide in 2018, Uller was charged with multiple felony counts: three counts of "Lewd or Lascivious Acts Involving Children," two counts of "Oral Copulation of a Person under 18", and one count of "Continuous Sexual Abuse."
Justice has finally been served
The City of Santa Monica covered-up for Eric Uller for years, suppressing investigations into accusations against him. The Los Angeles Times reports that Lt. Greg Slaughter raised concerns about the time Uller spent driving his victims around the city. He also informed detectives "that an investigation launched after child pornography was found on a police department communications center screen 'led to Eric Uller,'" yet nothing was done. Oscar De LaTorre, a member of the Santa Monica school board and the overseer of the Pico Youth and Family Center, "accused the city of ignoring reports and rumors about Uller for years, and [claimed] that a generation of Latino youth was victimized by sexual predators in the PAL program."
By bringing their stories to light, the survivors did more than put an end to Uller's abuse: they forced the City of Santa Monica to hire Praesidium, Inc., "a firm specializing in evaluating, designing and implementing best practices to prevent and detect sexual abuse of minors," to review its youth programs and policies. It also forced the City to approve "a Child Protection Resolution to ensure lasting, city-wide measures to detect inappropriate behaviors and prevent abuse." Their own childhoods cannot be reclaimed, but their stories can help protect children now and in the future, to ensure this type of abuse never happens again.
Taylor & Ring is proud to fight on behalf of survivors. If you or your loved one was sexually abused by a person in a position of authority, by a member or leader of a youth organization, or by any person, we have the resources to help you seek justice. Call our Los Angeles sex abuse lawyers today at 310-776-6390 or fill out our contact form to schedule your free, confidential consultation.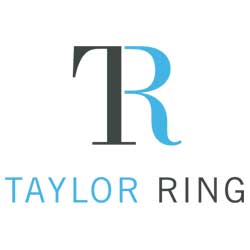 Serving clients throughout the Greater Los Angeles and Southern California area, we represent victims in a variety of civil litigation cases. If you or a loved one has been injured, turn to an experienced Los Angeles personal injury or sexual assault lawyer.
Find out more about Taylor & Ring.