Taylor & Ring Named to Best Law Firms for 2022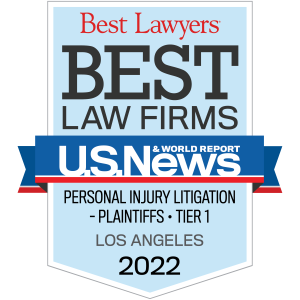 The team at Taylor & Ring is proud to announce the firm's selection for inclusion in U.S. News & World Report's Best Law Firms, 2022 Edition. Our practice was named a Tier 1 firm in Los Angeles for our work in personal injury litigation and product liability litigation for plaintiffs. We're so honored to be included in Best Law Firms again this year, and look forward to representing the people of Los Angeles when they need legal help.
Taylor & Ring's long-standing record of success is continually recognized by multiple objective ratings services each year, which in addition to Best Law Firms, also includes Best Lawyers in America, The Daily Journal, The National Law Journal, The National Trial Lawyers, Lawdragon, and Super Lawyers.
How the selection and ranking process works
To be eligible for Best Law Firms, a firm must have at least one attorney recognized in the current edition of Best Lawyers in a ranked practice area/metro area. Rankings are based on a rigorous evaluation process that includes the collection of client and lawyer evaluations, peer reviews from leading attorneys, and reviews of additional information provided by law firms as part of the formal submission process.
This data is then compared to other firms within the same metropolitan area and at the national level. The first tier in each metropolitan area includes those firms that score within a certain percentage of the highest-scoring firms; the second tier, those firms that score within a certain percentage of the next highest scoring firms, and so on.
This year, the following Taylor & Ring attorneys were selected for Best Lawyers 2022:
All seven were recognized for their work in the area of personal injury litigation, and Mr. Clayton was also recognized for his work in product liability litigation. Neil Gehlawat, Brendan Gilbert, and Sonya Ostovar were all named "Ones to Watch."
The entire team at Taylor & Ring extends their gratitude to our clients and peers, and we're honored to see our hard work acknowledged once again. We look forward to serving the people of Los Angeles and surrounding areas for another year, and even more to come.
To learn more about how we can help you, call us today at 310-776-6390 or fill out our contact form.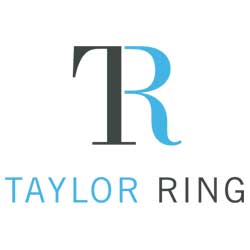 Serving clients throughout the Greater Los Angeles and Southern California area, we represent victims in a variety of civil litigation cases. If you or a loved one has been injured, turn to an experienced Los Angeles personal injury or sexual assault lawyer.
Find out more about Taylor & Ring.