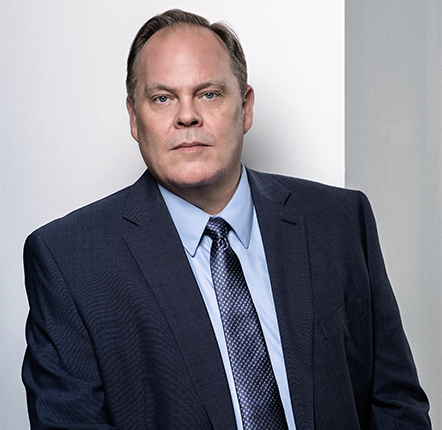 James W. Lewis
Location: Los Angeles, California
Email: E-mail Me
vCard: 

James W. Lewis represents plaintiffs in cases involving sexual assault, sexual abuse, civil rights, traumatic personal injury, motor vehicle accidents, amputations, brain injuries, burn injuries, wrongful death, premises liability, and product liability.
James found his true calling once he started representing people who have suffered serious harm because of the wrongful conduct of others.
James is a fierce advocate for his clients while being sensitive to the trauma and pain they are experiencing. His efforts have led to very favorable outcomes on behalf of his clients, including:
$6.15 million settlement against Los Angeles County Sheriff's Department on behalf of a woman who was raped by a deputy sheriff while he was on duty. The deputy drove the victim into the desert and raped her after pulling her over during a routine traffic stop. This is believed to be the largest sexual assault settlement paid by LA County in its history.
$5.42 million verdict obtained on behalf of a 37-year-old woman who was raped in a West Hollywood nightclub by a staff member. The woman claimed she entered the club to use the restroom and was followed by a busboy who sexually battered and raped her. In a three-week jury trial, the plaintiff's counsel argued that the nightclub knew of sexual activity occurring in the restroom and as a result, implemented a policy that at least one security guard be present at all times. However, at the time of the incident, it was alleged that no security guard was present. The woman was awarded damages for personal injury, future medical costs, and past and future pain and suffering.
$3.9 million settlement for a girl who was abused by her middle school teacher. She brought the suit when she was 26 years old.
$3 million settlement for a minor who was sexually abused by her teacher. The school had received prior student and parent complaints about the teacher and failed to take any prior disciplinary action against him.
$2 million settlement for an adult victim of sexual assault at an apartment complex.
$2 million settlement for a male minor who was sexually abused by a female teacher at a private school.
$2 million settlement for an adult who suffered burn injuries.
$2 million settlement for an individual whose cervical spine was injured in a motor vehicle collision.
$1.5 million settlement for a victim of childhood sexual abuse against a school district.
$1.375 million settlement for a victim of childhood sexual abuse against a school district.
$1 million dollar settlement for a child that suffered burn injuries at a restaurant.
$1 million dollar settlement for an individual that was sexually assaulted during a massage.
James obtained his J.D. from Pepperdine University School of Law and his B.A. from San Diego State University.
He is listed in the publication Best Lawyers in America, which highlights the top 5% of practicing attorneys in the United States.  He has been named a Southern California Super Lawyer for the years 2017, 2018, 2019 and 2020.  He was named to the list of Southern California Super Lawyers Rising Stars for the years 2008, 2009, 2010, 2011, 2013 and 2014.
For many years, James has served as the vice chair and pro-bono legal counsel of a non-profit hospital foundation which raises funds for a hospital in Los Angeles County.
Education
J.D., Pepperdine University School of Law, Malibu, California - 1999
B.A., San Diego State University, San Diego, California - 1996
Honors and Awards
Lawdragon 500 Leading Plaintiff Consumer Lawyer (2020)
Southern California Super Lawyers Rising Stars 2008-2011, 2013-2014
Southern California Super Lawyers 2017, 2018, 2019, 2020
Best Lawyers in America 2020
Professional Associations and Memberships
State Bar of California, Member
Consumer Attorneys Association of Los Angeles (CAALA), Member
Consumer Attorneys of California (CAOC), Member
American Association for Justice (AAJ), Member
Los Angeles Trial Lawyers Charities (LATLC), Member
Los Angeles County Bar Association, Member
Past president and board member of local bar associations