August is the Deadliest Month for Car Crashes in the U.S.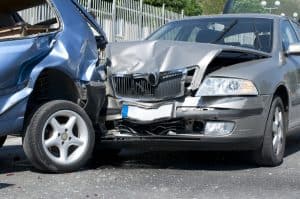 The dog days of summer are dangerous times of the year for drivers and passengers on the roadways. According to an Insurance Institute for Highway Safety (IIHS) study evaluating data from 2012-2016, August 2 is the day in which more people die on the roadways, on average, than any other day of the year.
This is concerning news to school districts around the nation, as students start to trickle back in for the new academic year. According to IIHS, Friday afternoons can be particularly dangerous, and should be avoided if possible. However, it remains true that students on school buses are safer than they are in any other vehicle on the road.
Reasons for elevated crash frequency in August
Senior VP of Communications for IIHS, Russ Rader, explained to School Transportation News why the summer months are particularly hazardous times for motorists: "There's more traffic, and people are traveling more miles. Drivers are too often speeding or impaired, which greatly exacerbates crash risk. Bigger, heavier vehicles afford more protection when crashes happen." He said, ""That's why school buses are the safest way for children to travel. Riding in a school bus is far safer than walking or even riding in a passenger vehicle."
In particular, Rader added that failure to use seatbelts, speeding, and driving impaired, continue to be the biggest factors contributing to motor vehicle fatalities.
According to Nationwide Insurance, its members reported 60,976 accidents in August 2016 – that's more than any month in the previous four years. According to IIHS, over a five-year period from 2012-2016, 15,914 individuals died in motor vehicle accidents during the month of August – making it the deadliest driving month of the year.
August 2, according to IIHS, is the deadliest driving day of the entire year based on crash data gathered over the five-year span 2012-2016. On this day, 601 traffic fatalities occurred as a result of motor vehicle crashes, than on any other day of the year.
Top causes of car crashes
Nationwide Insurance's SmartRide program concluded that fast acceleration, hard braking, and idling in traffic of the top reasons for auto accidents. With all this marking the middle of the summer in the U.S., and combining this time of the year and all of its travel, vacations, and activity with the above-mentioned factors, it equates to the time of elevated danger on the road.
As mentioned at the outset, Fridays tend to be a day of elevated danger – specifically during the time frame between 9 AM and 4 PM – because drivers are more aggressive. This timeframe falls within late morning, midday, and afternoon routes followed by school buses, elevating the concern for children.
If you or a loved one has sustained injuries as a result of another party's negligence on the roadways, our Los Angeles car accident attorneys at Taylor & Ring can help. We can move forward vigorously on your behalf to obtain the compensation you deserve for your damages and losses. Let's take a look at your case together with the free consultation. Call our law office today at 310.776.6390 or complete our contact form.