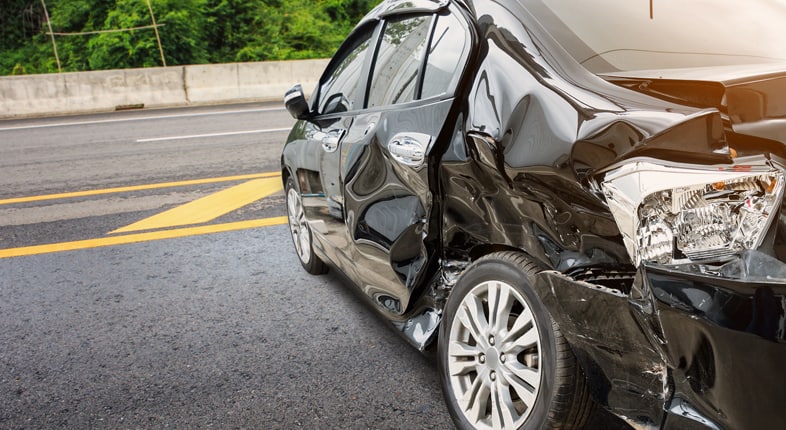 Manhattan Beach Car Accident Lawyer
Honest legal representation from LA auto accident attorneys for victims across Southern California
If you have been seriously injured in a car accident, you should never attempt to resolve your case without the advice of a plaintiff's lawyer with experience in auto accident cases. The frequency of car crashes leads many victims to wrongly underestimate the complexities of their case. Insurance companies commonly contact accident victims before they hire a lawyer. They will attempt to convince you that a lawyer is not needed and that the insurance company will pay you a fair settlement. Do not fall for this trap.

Our skilled Manhattan Beach car accident attorneys work solely on your behalf. We aggressively pursue insurance companies so that you truly receive a settlement that justly compensates you for the pain and suffering of your injuries. If you were injured in a car accident, turn to the lawyers of Taylor & Ring before you talk to any insurance representative. We have obtained significant verdicts and settlements for car crash victims and their families, including:
$14.4 million verdict after a chain-reaction crash left two people dead, and caused another permanent brain damage
$4 million verdict for a client who sustained permanent brain damage
$2.4 million settlement for a family whose disabled son was struck and killed while he waited for a bus
There are hundreds of miles of freeways in California, and many of them lead to LA. We represent car crash victims injured on the 405, the 10, the 101, the 105, the 5, the 110 and the 210, as well as those hurt on state roads like the Pomona Freeway, the Ventura Freeway, the Foothill Freeway, the Harbor Freeway and Glendale Freeway.
Why you need a lawyer after a car accident
Our attorneys have seen the unscrupulous tactics of insurance companies who tell unsuspecting car accident victims that they are only entitled to reimbursement of their medical bills and other similar misrepresentations. Adjustors also try to take advantage of unrepresented victims by stalling or delaying settlement. They use these tactics with the goal of ultimately wearing you down so you accept a low and unfair settlement offer.
Our experienced Los Angeles auto accident lawyers know how to effectively counter these bad-faith tactics of insurance companies. With our legal representation, you do not have to worry about dealing with unscrupulous insurance adjustors on your own. We fight on behalf of people who have sustained injuries that leave them in need of serious, often long-term or permanent, care, such as:
Our highly capable lawyers will be there every step of the way to provide you with the highest quality of legal guidance and representation. If you have suffered a serious injury in a car accident, or if your loved one died in a fatal accident caused by someone else's negligence, contact our firm as soon as possible so we can immediately act to preserve your rights and hold the at-fault party's insurance company accountable.
Protection from uninsured and underinsured drivers
Although it's illegal, many individuals choose to travel the roadways of Southern California without insurance. If you were injured by an uninsured driver, that does not automatically mean you are unable to recover compensation for your injuries. For example, if the other driver was working at the time of the accident, his employer will likely have to bear the financial responsibility for the accident. Upon investigating these incidents, we often find that the at-fault driver will try to hide the fact he was working at the time of the accident. Our lawyers have repeatedly uncovered drivers who claim to be uninsured or have very low insurance policies, but were actually working when the accident occurred. These employers, who usually have very large insurance policies, are often found to be legally responsible for the victims' injuries.
If the other driver truly is uninsured, your own insurance policy may also provide a source of compensation. If you have underinsured or uninsured motorist coverage, or if you have a med-pay provision, your insurance provider may be responsible for covering your financial expenses. That's why it's important to secure legal representation even before you speak with your own insurance company. Our LA car crash lawyers know and understand the intricacies of insurance policies and will ensure you do not get treated unfairly by any of the involved parties.
Accident reconstruction is critical to building a successful case for compensation
If your car accident is a serious one, resulting in death or catastrophic injury, it is imperative that you hire a knowledgeable Los Angeles auto accident lawyer soon after the crash. Our firm quickly hires experts who specialize in investigating accidents to go to the scene and do a detailed, thorough investigation. An accident reconstruction expert is an engineer who can determine speed, point of impact, path of travel and other critical aspects which ultimately prove who was at fault in the accident. Often, the investigating police officers do not have the time or inclination to investigate as thoroughly as our own investigators. Our firm has preserved critical evidence at car accident scenes days after the accident that the police simply overlooked. This is the type of evidence that wins cases.
Contact our Manhattan Beach car accident attorneys for advice you can trust
Don't make the mistake of thinking you can effectively negotiate alone with the opposing insurance company to resolve your car accident claim. Please contact a law firm with a proven track record of success to discuss your situation as soon as is practicable following a serious car accident. Seek medical attention, and then call Taylor & Ring at 310-776-6390 or complete our contact form to schedule a free initial consultation today.
Se habla español.
Related Articles: