Crackdown on child sex trafficking ring in California community
Operation "Baby Face" might ostensibly and at first glance sound like something totally innocuous and even uplifting.
A photo contest for cute infants, for instance. Maybe an online zoo fundraiser betting that adorable animal shots will bring in viewer contributions.
A statement uttered by one commentator in an article on Baby Face quickly belies any such reality, though, especially when that speaker is a law enforcement official.
"Crimes against children can easily shock the senses, and this case is no exception," the officer recently noted in an article from one central California region.
That area is Tulare County, and the speaker is county Sheriff Mike Boudreaux.
It turns out that Baby Face is, sadly, the name affixed to an ambitious law enforcement probe targeting an adolescent and adult sex trafficking ring that has reportedly been operative "in nearly every city and town in Tulare County."
As with virtually all such investigatory efforts, the bottom line is both salutary and depressing at the same time. On the one hand, the recent probe netted more than a dozen perpetrators. On the other hand, though, more than 50 people were allegedly sexually exploited.
Scores of deputies armed with warrants were involved in the crackdown. Given that the principals operating the trafficking ring relied heavily upon Internet social media sites to initially contact or otherwise lure in their victims, investigators reportedly culled through about 50,000 pages of online messages and other communications to build their case.
The above-cited article aptly notes that human trafficking "is a type of modern-day slavery."
Related Articles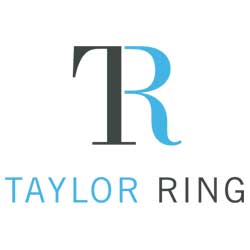 Serving clients throughout the Greater Los Angeles and Southern California area, we represent victims in a variety of civil litigation cases. If you or a loved one has been injured, turn to an experienced Los Angeles personal injury or sexual assault lawyer.
Find out more about Taylor & Ring.