Educating Ourselves on Human Trafficking in the United States
Imagine coming into contact with a trucker and being held captive for over eight months. While you are held against your will for all that time, you are beaten and raped repeatedly in the trucker's own vehicle. This was the true reality for a woman who was kidnapped by a trucker named Robert Jeffrey Johnson, Junior. Johnson is a Delaware-based trucker residing in Florida.
While in Delaware, the victim met Johnson and expressed that she was a sex worker. After the two spent a few hours in Johnson's Freightliner Cascadia, the woman told Johnson that she wanted to head home. It was at that point that he refused to allow her to leave and then hit her in the face, knocking out one of her teeth.
Johnson kept her in his truck, repeatedly raping her and hitting her in the face, threatening her at gunpoint over the time span of eight months. She finally saw her chance to escape when she memorized Johnson's password to his cellphone and used the phone to text her mother. Johnson then left the woman at a Flying J Truck Stop in Cocoa, Florida, after telling her that "he was not going to jail because of her or her mother."
Johnson was later stopped by the police after the woman identified the name of Johnson's trucking company and the horse logo located on the side of the Freightliner's cab. In addition to local law enforcement authorities, the FBI is also investigating the case as a human trafficking crime due to the fact that Johnson traveled to several states with the woman and his daughter in the truck.
How prevalent is human trafficking?
Sadly, human trafficking is a crime that happens in every country in the world, yet is not talked about enough. Human trafficking involves transporting someone into exploitation without consent. This can range from labor to marriage to prostitution to organ removal. According to DoSomething.org, internationally, an estimated 20 to 40 million people are involved in modern slavery today. Accurately tracking the worldwide number of trafficking victims is difficult because so many cases go unreported or undetected.
Human trafficking generates global profits of roughly $150 billion a year for traffickers, with $99 billion stemming from sexual exploitation.
What is sex trafficking?
Sex trafficking can come in many forms, from prostitution to involuntary servitude. Forcing victims into slavery or coercing victims into committing sex acts for pornographic purposes are also forms of sex trafficking. DoSomething.org reports the average age where teens are at risk of becoming victims of human trafficking is between 12 and 14 years old. Many victims of human or sex trafficking are either runaways or previous victims of sexual abuse.
How do victims become involved with sex trafficking?
There are various methods that sex traffickers use to groom and lure their victims. Sex traffickers often use violence, fraud, threats, lies, false promises, and manipulation to coerce victims into human trafficking. Some sex traffickers will pose as a loving boyfriends in an effort to recruit their victims.
They will lie and promise to offer the victim something that the victim is lacking in their life, like love, money, or gifts, and then force them into the sex trade after establishing trust. Other forms of recruitment include posting ads on popular websites like Craigslist, Eros.com, and Backpage.com, offering "modeling" or "massage" opportunities. Instead, these are code words for potential escort services, prostitution, and opportunities to create pornography.
The number one avenue for sex traffickers to recruit and sell their victims is the internet. Other places that sex traffickers go to recruit victims include malls, schools, and parks. These are areas where pre-teens and teens gather; the groups of people most susceptible to a predator's manipulative advances.
Why is human trafficking such a unique crime?
What makes human trafficking a unique crime is that just about every country suffers from it. It is a crime that can happen nationally and internationally at the same time. Victims of human trafficking can be transported domestically, between neighboring countries, or between continents. Women and children are also groups of people that are often victimized for sexual exploitation.
Further, DoSomething.org also reports that, in 2018, the National Human Trafficking Hotline received more calls from California than anywhere else in the United States.
Can we prevent human trafficking from happening?
The U.S. government is taking the lead in reducing human trafficking on a national level. There are three objectives that the U.S. government wants to accomplish with its human trafficking policies: preventing trafficking, protecting victims, and prosecuting traffickers. Although the number of human trafficking convictions is increasing, the number of victims remains high. Part of the reason why is because there is an absence of anti-trafficking legislation in some countries.
If you or someone you love is a victim of human trafficking, we are ready to help. At Taylor & Ring, our Los Angeles attorneys are especially sensitive and compassionate to the nature of sex crimes. You can trust our lawyers to fight for your dignity and your right to justice against your perpetrators. To arrange a consultation with a caring but strong personal injury lawyer, call us at 310-776-6390 or fill out our contact form.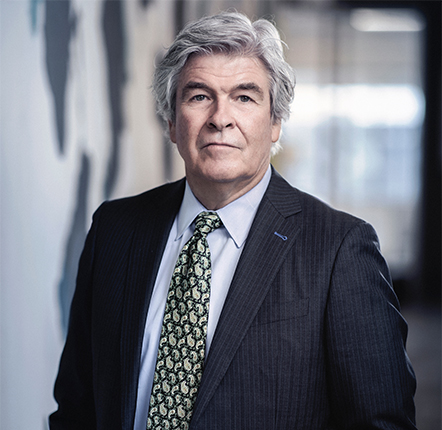 John C. Taylor is one of the most accomplished and nationally recognized trial lawyers in California. The broad variety of cases he has tried during his career is matched by few attorneys, trying more than 125 cases to verdict, including: police shootings and civil rights, sexual abuse, serious personal injury, wrongful death, products liability, insurance bad faith, and employment.
Read more about John C. Taylor.