Elite Cate School in Carpinteria Under Scrutiny for Sexual Assault Allegations
Another elite boarding school is facing allegations of sexual misconduct. The Cate School in Carpinteria, CA is currently being investigated for suspected sexual abuse by a former employee of the school. It is reported that several survivors – both current and former students – have come forward.
Per the Los Angeles Times, a mandated reporter went to the Santa Barbara County Sheriff's Office after the Cate School launched an internal investigation on April 1, 2021. Ben Williams, Head of School, claims the alleged abuser worked there for about six months and that person's "employment was terminated in February of 2020," and that the school alerted Child Protective Services. Raquel Zick, public information officer with the SBC sheriff's office, told the paper "We really want to emphasize that we are seeking additional survivors as well as witnesses for any sexual misconduct that has occurred at Cate School."
As one of the premier sexual assault law firms in California, Taylor & Ring is prepared to handle any claims arising from acts of sexual abuse against students at Cate School or any private or public school in Southern California. We have secured more than $100 million in awards for the clients we represented in school sexual abuse claims. If you have questions about filing a claim against Cate School or any of its employees, please contact us for more information.
Cate School's internal investigation shows a long history of problems
The current criminal investigation into Cate School involves the employee Williams mentioned, but the problems of sexual assault and abuse go back decades. The internal investigation by Cate School revealed that two former students experienced "mistreatment by Cate faculty" back in 1980s and 90s.
One such survivor, Wendy Ward Hoffer, described the sexual abuse she endured by a teacher at Cate School in the late 80s, including abuse at an off-campus camping trip. She expressed her dismay at the lack of attention Cate School paid to its students to the Times, saying "What were these adults doing? They should have been paying attention. They really had their heads in the sand and let me be preyed upon."
Her decision to come forward was inspired by her daughter, who is now high school age.
How many more California boarding schools are hiding and covering up abuse?
The news about Cate School comes on the heels of an explosive report about Thacher School in Ojai. The two schools have many similarities: they're both elite private schools, they both cost more to attend per year than Stanford, and they both have a history of ignoring (or potentially covering up) acts of sexual abuse against students at their institutions.
And these are only two schools. There are 83 more boarding schools in California alone. How many more of them are covering up acts of sexual assault and abuse against their students? How many more victims of childhood sexual abuse are out there, whose stories have not yet been told?
Social media may make it easier for victims to get justice in these cases
There is one more similarity between Cate School and Thacher School, and that is that its survivors have found each other through social media. According to the Times, "In March 2021, an Instagram account was launched as 'a safe space for the people of Cate — past and present — to share their experiences with misogyny.' The original account has since deleted its posts, which former and current students said detailed allegations of abuse." Thacher's victims had set up similar accounts, which helped investigators when it came to finding victims and getting their stories on paper. We can only hope that the same happens for the survivors of sexual assault from Cate School.
But once again, we are horrified that this is what it takes to get justice and accountability. These victims were and are children, and they are being abused by adults – people in positions of trust. When a child is sexually abused by a teacher (or a law enforcement officer, or a religious leader, or anyone in a position of authority), it not only cause physical and emotional trauma: it teaches the child that people in positions of authority will abuse that authority. It teaches them that there is nowhere to turn for help.
But there is somewhere you can turn. You can turn to Taylor & Ring. We have a team of experienced attorneys who will treat you and your case with the dignity and discretion you deserve, and who will help you seek the justice you deserve. We have proudly represented students and their families for decades. Let us help you, too.
If you or your child was sexually assaulted or abused by any employee of Cate School in Carpinteria, or at any school in Santa Barbara County, we are your advocates. Please call 310-776-6390 or fill out our contact form to schedule a free consultation with one of our sexual assault attorneys. Taylor & Ring is proud to represent survivors throughout Southern California.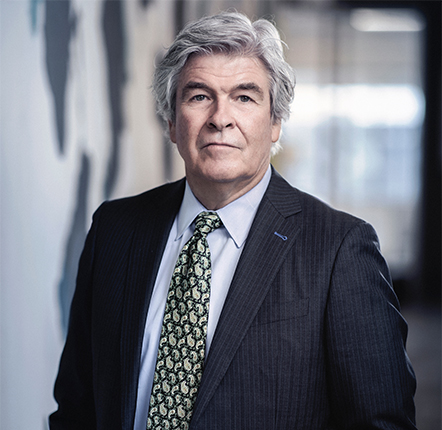 John C. Taylor is one of the most accomplished and nationally recognized trial lawyers in California. The broad variety of cases he has tried during his career is matched by few attorneys, trying more than 125 cases to verdict, including: police shootings and civil rights, sexual abuse, serious personal injury, wrongful death, products liability, insurance bad faith, and employment.
Read more about John C. Taylor.