Farmworkers Ask Wendy's to Act on Sexual Abuse in the Fields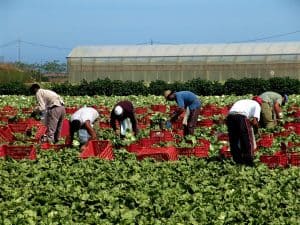 A group of farmworkers staged a five-day hunger strike in March to protest the fast food chain Wendy's. The protesters claim the restaurant cut its ties to Florida farms in favor of Mexican labor in order to sidestep worker protections against sexual misconduct, and are calling upon Wendy's to meet industry standards in the time of #MeToo, when all eyes are on sexual abuse and harassment.
The issue at hand is that Wendy's has turned down several requests to join the Fair Food Program (FFP), which partners together workers, growers, and food companies to ensure safe working conditions for farm laborers. The program was founded by the Coalition of Immokalee Workers (CIW), and many other fast food chains—including McDonald's, Burger King, Taco Bell, KFC, and Subway—have already signed on to the program.
The Fair Food Program requires participating organizations to sign an agreement that they won't purchase from any grower found guilty of child labor or sexual assault by the Fair Food Standards Council. In fact, in 2015, President Barack Obama awarded the CIW and the program a presidential medal in "Extraordinary Efforts to Combat Trafficking in Persons."
The CIW claims that when their workers attempted to pressure Wendy's into joining the Fair Food Program, the restaurant cut its ties with all local tomato farms and moved their operations to Mexico, where the standards for worker protections are drastically lower.
Wendy's spokeswoman Heidi Schauer denied the protestors' allegations, saying the Coalition of Immokalee Workers was spreading "false and misleading" information about the fast food chain as part of "their continuing effort to extract a financial commitment from us." She also added that Wendy's chose to stop buying tomatoes in Florida during winter months because the quality in Mexico was higher, not because the majority of growers in the state are now members of the FFP.
Protections under the Fair Food Program
Under the FFP, workers receive many basic benefits. The partnership between the workers, growers, and buyers allows fair wages, worker safety, and other protections—regular breaks, days off, protection from sexual harassment and assault, and wage theft. FFP uses a three-pronged model:
Worker-to-worker education sessions held on the farm and on the clock
A premium to the price of tomatoes that becomes a direct bonus to the tomato pickers
Enlisting the help of the Fair Food Standards Council, which conducts regular audits and investigates complaints and resolution
Sexual abuse and harassment on the job should not be handled alone. The attorneys at Taylor & Ring can help you understand your rights and help you secure compensation for your suffering. Please call us today at 310.776.6390 or complete our contact form to schedule a consultation at our LA office.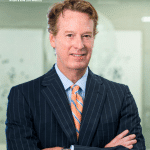 David Ring is a nationally renowned plaintiff's personal injury trial attorney and has obtained multi-million dollar verdicts and settlements on behalf of seriously-injured individuals or families who have lost a loved one in a tragic accident. For more than 20 years, he has represented victims of sexual abuse, sexual harassment, assault, molestation and sexual misconduct in cases against a variety of employers and entities, including schools, churches and youth organizations.
He prides himself on providing aggressive, yet compassionate representation for children who have been sexually abused and women who have been sexually harassed or assaulted. Read more about David M. Ring.