Former Gynecologist Accused of Assaulting Over 100 Patients Facing More Charges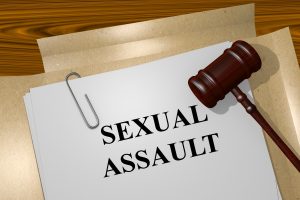 In September 2020, former Columbia University gynecologist Robert Hadden was indicted on six counts of sexual abuse. These alleged assaults, involving a minor and five adult patients, took place between 1993 and 2012, and involved enticing victims to travel to his medical practice in New York. Hadden entered a plea of not guilty. Now, Hadden faces a seventh count after investigators uncovered new evidence on a laptop connected with the case.
Each count carries a maximum of 20 years in prison. Hadden has pleaded not guilty to the first six counts and plans to plead not guilty to the new count.
First charged in 2014, he walked free
The first time Hadden was charged with sexual assault was 2014, when he faced six counts – two counts of forcible touching, five counts of criminal sex acts, and two counts of sexual abuse. Worse? Most of the patients he assaulted were pregnant.
In a plea deal, he pleaded guilty to Criminal Sexual Act in the Third Degree, an E felony, and Forcible Touching, an A misdemeanor in New York. The plea deal required he surrender his medical license and register as a level one sex offender. A level one sex offender, per Gothamist, "is the lowest risk rating on the sex offender registry and expires after 20 years."
Hadden never received any jail time, and he is not listed in New York State's sex offender registry.
A number of civil cases against Hadden and his former employer, Columbia University, were filed before and after the trial. These filings increased dramatically when Evelyn Yang, wife of former Democratic presidential candidate Andrew Yang, revealed that she too was assaulted by Hadden while she was pregnant.
Lawsuit grows to 175 women
As of April 2021, a lawsuit against Hadden and Columbia was 175 women and counting. The first filing, in 2018, started with 17 women, and at least two of the plaintiffs allege their sexual assaults began when they were teenagers. Women continue speaking out against Hadden and the institutions who allowed him to continue practicing and assaulting patients. The Columbia Spectator notes:
At the time of Hadden's initial arrest in 2012, Columbia did not reach out to his former patients or respond to the women who had come forward with stories of abuse. Lawyer Anthony T. DiPietro, who has been working on the case against Hadden for nine years, claims that the University was made aware of allegations of sexual misconduct against Hadden as early as 1995, citing a letter sent in that year by the then-acting chair of obstetrics and gynecology, Dr. Harold Fox, apologizing to a patient for an incident of sexual abuse involving Hadden.
Patients also were not notified of Hadden's arrest, instead being told he was on vacation or medical leave. Later, patients received a letter notifying them that his private practice had closed and referred them to one of his partners for further care.
Notes The Spectator, "Unequal power dynamics between physician and patient have made it so that many women are unsure of whether what Hadden would have called medical treatment was actually a form of sexual abuse."
New charges announced
Now, Hadden faces further criminal charges after authorities discovered evidence on a seized laptop. Prosecutors added a seventh count of sexual abuse of a patient, occurring during appointments between 2008 and 2009. They added this new count after finding child pornography on a laptop connected with the case, seized from Hadden's deceased father's home in 2020.
Regarding the laptop's contents, Hadden's public defender told CBS News, "We have been asking (the prosecution) whether they plan to make use of that, whether they have any evidence that Mr. Hadden had anything to do with that, et cetera…I've been pressing on this issue because I don't see how it's admissible in the case in chief, and obviously it would change the trial greatly."
Prosecutors have until September 3 to notify Hadden's defense team if they plan to use the contents of the laptop and other seized electronics at the trial.
Your rights in a medical setting
Visiting a medical professional like a gynecologist or obstetrician puts you in a vulnerable position where you must trust that doctor with your healthcare and your body. Your doctor must be professional and ethical 100% of the time. When you visit your doctor for an exam, you should expect the following:
A chaperone in the room at your request
Request a doctor of your preferred gender
The ability to end an exam whenever you feel uncomfortable
Privacy during an exam
The choice to undress at your own level of comfort and not remain undressed any longer than necessary
Ask for translation and/or information in your native language
Have your pain taken seriously
Ask your doctor to explain each step of the exam or procedure beforehand. This way you should know what to expect – and what's not okay. It is never okay for a doctor to be secretive about what they are doing, to not wear gloves, ask you intrusive questions about your sex life, or anything that makes you uncomfortable.
If you believe you were sexually assaulted by a medical professional, we invite you to browse our legal resources about sexual assault here in Southern California.
Then, we urge you to contact the Los Angeles attorneys at Taylor & Ring. We fight to protect the rights of sexual assault survivors and bring their abusers to justice. Contact us today to find out how we can help you. We would like to hear your story. To schedule a free consultation, call our office at 310-776-6390, or complete our online contact form.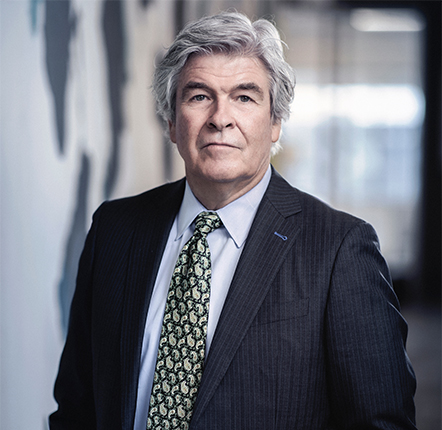 John C. Taylor is one of the most accomplished and nationally recognized trial lawyers in California. The broad variety of cases he has tried during his career is matched by few attorneys, trying more than 125 cases to verdict, including: police shootings and civil rights, sexual abuse, serious personal injury, wrongful death, products liability, insurance bad faith, and employment.
Read more about John C. Taylor.