High Profile Sexual Assault Allegations Are Changing the Rules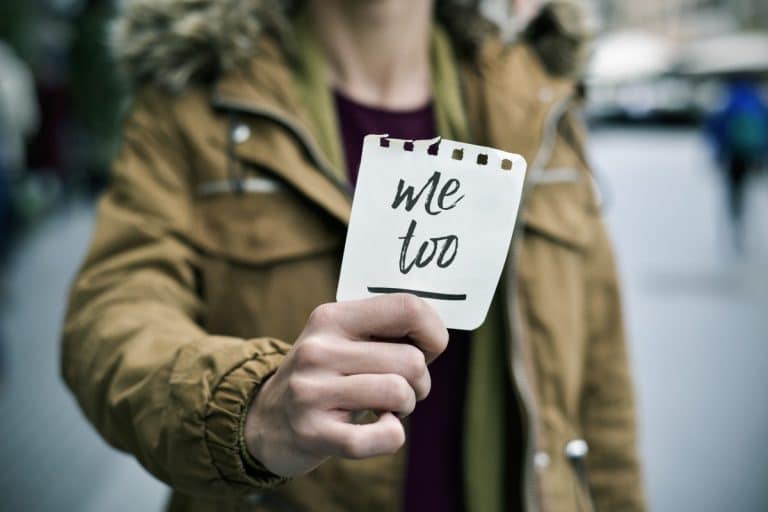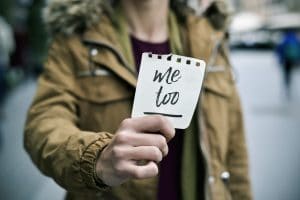 That sound you hear is dominoes falling from a high altitude. It began slowly and picked up the pace with the #MeToo campaign giving victims the confidence to finally come forward and publicly point their fingers at their abusers. The last couple of years haven't been good for anyone in a high profile position in the United States who so much as made a lewd comment to the wrong person. While a small amount of the behavior was likely just in bad taste, many, many of the allegations that surfaced have been serious enough to warrant job losses and lawsuits – rightfully so.
Between October 2017 and August 2018, the New York Times published that no less than 201 individuals with high profile jobs who were accused of various levels of sexual assault or misconduct across the country were replaced. The vast majority of the perpetrators have been men, many of whom have been replaced by female counterparts.
Of the 201 people mentioned in the New York Times article who lost their jobs, California can lay claim to politicians, educators, and entertainers at the very least of whom include:
Senator Tony Mendoza. Accused of improper advances toward several women.
Assemblyman Raul Bocanegra. Accused of sexual harassment, including groping, of at least six women.
Assemblyman Matt Dababneh. Accused by two women of sexual harassment, including masturbating in front of one of them.
Mohamed Muqtar. As assistant director of student services at University of California, he was accused by multiple female athletes of sexual assault and misconduct.
Francisco J. Ayala. As a professor and benefactor of the University of California, he was accused of sexual harassment.
Assemblywoman Cristina Garcia. Accused of sexual harassment by a former legislative staff member.
Sadly, California has a checkered past and present when it comes to the entertainment industry engaging in sexual assault or harassment. For decades, child stars have been ready-made victims offered little to no protection. Judy Garland, one of the most recognized actresses on the planet after playing Dorothy in "The Wizard of Oz," was repeatedly sexually assaulted by Louis B. Mayer, producer and co-founder of Metro-Goldwyn-Mayer ("MGM") studios. Nobody came to her rescue, nor did they come to the rescue of the many other child actors who experienced similar violations, or worse.
Still, not every allegation that comes to light results in job loss, or any repercussions for the accused. When Supreme Court Justice Brett Kavanaugh stood before a Congressional panel to answer allegations of a decades-ago sexual assault by Christine Blasey Ford, he was still seated on the highest legal bench in the country. Many of her detractors sounded like a broken record citing credibility issues because of the amount of time that had passed.
Many people can't comprehend that there's truth to sexual assault allegations being made years after the brutality occurs. However, so many people coming forward to tell their stories of abuse years later began to open the eyes of the justice systems in several states. California has extended the statute of limitations to file civil lawsuits against perpetrators of childhood sexual assault to the age of 40, or from five years of discovery of the abuse. Actor Corey Feldman, who was sexually abused at the hands of Hollywood as a child, never got the justice he deserved and is now advocating for other states to change their laws to allow adult survivors of child sexual assault to figuratively knock down their attackers through civil lawsuits.
Perhaps people at the top never realized they would be caught, and while they haven't suffered the legal consequences they should have, their fall is certainly being put to good use. If you or someone you know has been a victim of sexual assault or abuse in Los Angeles, the Bay Area, or anywhere in California, the compassionate attorneys at Taylor & Ring are waiting to put their decades of experience to work finding you justice. To schedule your free consultation, please call us at 310-776-6390 or we invite you to reach out to us through our contact form.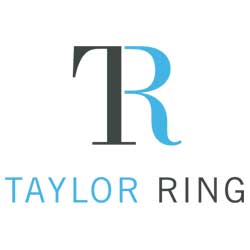 Serving clients throughout the Greater Los Angeles and Southern California area, we represent victims in a variety of civil litigation cases. If you or a loved one has been injured, turn to an experienced Los Angeles personal injury or sexual assault lawyer.
Find out more about Taylor & Ring.