Killing of Unarmed, Homeless Black Man in Orange County Leads to Wrongful Death Claim
Another unarmed Black man has been shot and killed by law enforcement officers. The story has garnered headlines for weeks, as the family of the victim, Kurt Reinhold, mourns for the loss of their loved one. Taylor & Ring, on behalf of the grieving family, has filed a wrongful death claim against the Orange County Sheriff's Department. Attorneys John Taylor and Neil Gehlawat are representing the family.
"These officers are supposedly trained to deal with the homeless. They needed to deescalate the situation, rather than escalate it," John Taylor said to the Los Angeles Times. "How do we get from helping to ending up on the ground — the victim of gunfire — when he was unarmed?"
What happened to Kurt Reinhold?
Based on eyewitness accounts and bystander video recordings, it appears that Mr. Reinhold was jaywalking when he was approached by two deputies from the O.C. Sheriff's Homeless Outreach Team. There was an argument, and the deputies wrestled with Mr. Reinhold. On the video, you can hear someone yell "He's got my gun! He's got my gun!" and then two gun shots. You cannot see Mr. Reinhold reach for the gun.
But this entire scenario is suspicious. Jaywalking is hardly a violent crime, and Mr. Reinhold posed no threat to anyone while he was crossing the street. Yet two deputies confronted him, struggled with him, and then escalated to excessive force, claiming Mr. Reinhold grabbed one of their guns. They argued with him over a traffic violation, and somehow, Mr. Reinhold is dead from gunshot wounds.
As Neil Gehlawat explained to the Voice of OC, he has called on the O.C. Sheriff Don Barnes to "release Reinhold's full autopsy report, the department's incident report, and the personnel files of the deputies involved to see if they've had prior incidents like the one on Sept. 23."
Because Orange County law enforcement officers do not wear body cams – the plan is to "roll them out" over the next 18 months – there is no video evidence from law enforcement to see what actually happened from a first-person point of view. That does not mean that video will not be used as evidence. "We want all the footage," Gehlawat said. "And all radio traffic so we can determine if there was even really a reason for them to contact Mr. Reinhold in the first place — in other words did they receive a call that he was doing something? Because the Sheriff has been pretty mum on that one."
Another tragic loss of life at the hands of the police
Every element of this story is tragic. Mr. Reinhold was a devoted soccer coach who loved his family, but he was also a Black, homeless man diagnosed with schizoaffective disorder, who struggled with his illness. As his wife, Latoya Reinhold, told reporters, "I keep asking myself, 'Why?' What did Kurt do to deserve to be shot in broad daylight for jaywalking? None of this makes any sense. It's a nightmare I'm living with each and every day."
Taylor & Ring is fighting on behalf of the Reinhold family because there are too many questions left unanswered. Why was Mr. Reinhold stopped? Why did one of the deputies already have his taser out before Mr. Reinhold was wrestled to the ground? Why was he accosted in such a way over jaywalking? Why did the deputies escalate to deadly force? Why is another Black man dead at the hands of the police?
Taylor & Ring is fighting for justice for Kurt Reinhold and his family. The experienced Los Angeles police misconduct lawyers at Taylor & Ring are here to protect those whose civil rights have been violated. We will listen to your story and offer our evaluation of your legal options. Call 310-776-6390 or complete our contact form today. Your first consultation is free.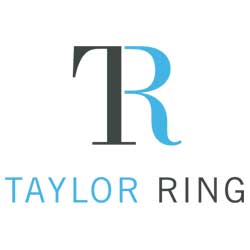 Serving clients throughout the Greater Los Angeles and Southern California area, we represent victims in a variety of civil litigation cases. If you or a loved one has been injured, turn to an experienced Los Angeles personal injury or sexual assault lawyer.
Find out more about Taylor & Ring.