Lawdragon "Lawyer Limelight" Spotlights John Taylor and Dave Ring
Respected legal website Lawdragon recently chose Attorneys John Taylor and Dave Ring for their "Lawyer Limelight" series, an in-depth Q&A feature that spotlights a national selection of leading attorneys in their fields. These interviews touch on a variety of subjects, including recent achievements, career highlights, legal trends and interesting personal tidbits.
John Taylor and Dave Ring spoke to Lawdragon's John Ryan about everything from the beginning of our firm in 2002 – did you know we founded it on a handshake? – to why we do what we do. They spoke about why victim advocacy and protection are so vitally important to us, as well the firm's many victories for victims of sexual assault.
As John Taylor told Lawdragon, "What the lawyers here do is protect the clients through the depositions where those types of questions are asked. The defendant has a right to the deposition, and the victims are going to have to talk about what happened to them, but we make sure it's done in a way that is the least scarring and intrusive, and that it's done with respect to the person, the victim."
Dave Ring shared that every case is a team effort, and the lawyer with the most familiarity with the case is the lawyer who follows that case through – meaning every attorney has trial experience. "We've always let the other partners or the associates, whoever worked up the case, go to trial," he told Ryan.
We invite you to read Lawdragon's Lawyer Limelight: John C. Taylor and David Ring.
To learn more about Taylor & Ring, we invite you to contact us or call 310-776-6390.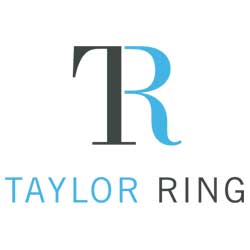 Serving clients throughout the Greater Los Angeles and Southern California area, we represent victims in a variety of civil litigation cases. If you or a loved one has been injured, turn to an experienced Los Angeles personal injury or sexual assault lawyer.
Find out more about Taylor & Ring.