Men Also Deal with Sexual Harassment in the Workplace
Sexual harassment in the workplace is often characterized as a female problem, where women are subjected to inappropriate behaviors by men. While this is the case for a vast majority of harassment claims, statistics show that men are also dealing with the disturbing effects of sexual harassment within the workplace.
As reported by the Equal Employment Opportunity Commission (EEOC), the percentage of sexual harassment charges filed by men increased from 11.6% in 1997 to 16.3% in 2011. One reason for this increase stems from the 1998 Supreme Court case Oncale v. Sundowner Offshore Services. The court held that sexual harassment among same genders constitutes a form of discrimination under Title VII of the Civil Rights Act of 1964. This groundbreaking decision cleared the way for men to file formal charges when faced with harassing behaviors by other men.
Though the EEOC statistics are disturbing, even more troubling is the fact that they do not adequately represent how often these incidents actually occur. For one, men are less likely to report incidents of sexual harassment perpetrated by women, so these situations overwhelmingly go unreported. Many male victims also fail to report incidents perpetrated by other men, either out of embarrassment or ignorance regarding the definition of sexual harassment.
Sexual harassment can take many forms
Male on male sexual harassment often entails some type of bullying or tormenting behavior that may be accompanied by sexual statements or actions. For example, the Oncale case involved a small statured man who worked on an oilrig. His supervisor and two co-workers verbally harassed him, before escalating their behaviors to physical violence and eventually sodomizing the victim with a bar of soap. This exemplifies a sexual harassment case where the motive is not necessarily a sexual one. Rather, this harassment is done with the intention to humiliate and intimidate the victim. When victims do not realize that the actions against them equate to sexual harassment, they are unlikely to file formal charges. Workplace sexual harassment may also come in the form of:
Physical harassment. This may entail rape, sexual assault, unwelcome touching, and other types of unwanted physical contact.
Verbal harassment. This behavior may include sexually explicit jokes, comments about one's body, or unwanted verbal advances.
Quid pro quo harassment. This type of harassment occurs when a supervisor directly or indirectly requires a sexual action in exchange for continued employment, a promotion or a financial incentive, like a raise in salary.
Sexual harassment claims can be difficult to pursue without assistance from an experienced Los Angeles sexual harassment lawyer. The lawyers of Taylor & Ring will sit down with you to explain your options and advise about the best course of action. If you have endured sexual harassment in the workplace, contact our office at 310-776-6390 today.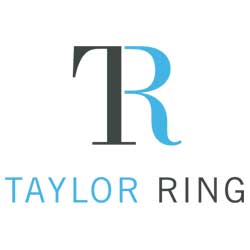 Serving clients throughout the Greater Los Angeles and Southern California area, we represent victims in a variety of civil litigation cases. If you or a loved one has been injured, turn to an experienced Los Angeles personal injury or sexual assault lawyer.
Find out more about Taylor & Ring.