New Bill Would Let Sexual Assault Survivors Track the Results of Their Rape Kits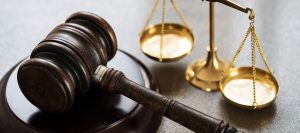 A new bill introduced in January in the California Legislature would allow sexual assault survivors the ability to track the results of their rape kit. The bill would only apply to rape kits collected after January 1, 2018.
The bill, SB-215, was introduced by State Senator Connie Leyva. If the legislation is passed, it would lead to the creation of a website run by the state and a portal for survivors. Law enforcement agencies throughout California would be required to upload results of rape kits so that Los Angeles sexual assault survivors can be kept updated on the results. The portal would be added to the existing Sexual Assault Forensic Evidence Tracking (SAFE-T) database.
Under current state law, which was also written by Leyva, law enforcement agencies are required to send new rape kits to labs for processing within 20 days and the labs must test the kits within 120 days of receiving them (SB 22). Leyva said that adding the ability for survivors to track the results provides an extra layer of accountability.
Other legislation written by Leyva that has since been passed into law includes:
Eliminate the statute of limitations on rape (SB 813)
Criminalize sextortion (SB 500)
Ban secret settlements in cases of sexual assault, sexual harassment, and sex discrimination (SB 820)
Legislation passes subcommittee
The legislation introduced by Leyva passed the Senate Public Safety Committee on Tuesday, March 9. It now moves to the Senate Appropriations Committee. A hearing date has not been scheduled yet.
Senator Leyva issued a press release after the legislation cleared its first committee hurdle:
SB 215 empowers rape survivors, strengthens public safety, and prioritizes healing and justice. The fact that rape survivors in California must currently contact law enforcement agencies by phone or in-person in order to receive an update on their rape kit is clearly not a survivor-sensitive process and a reality that we must swiftly change. After they have already been sexually assaulted — and after they have bravely endured a long and invasive rape kit exam — it is absolutely crucial that we enable survivors to track the status of their rape kit anonymously and whenever they wish.
The legislation is being jointly sponsored by Natasha's Justice Project, Joyful the Heart Foundation, and the Alameda County District Attorney Nancy O'Malley. Other sponsors of the legislation include the Prosecutors Alliance of California, the Riverside Sheriffs' Association, and the San Diego County District Attorney's Office.
The backlog in rape kit testing may be higher than we think
The California Justice Department released a report in 2020 that shows more than 14,000 rape kits have yet to be tested across the state. However, that number could be much higher since only 149 law enforcement agencies in the state reported their numbers. There are more than 500 law enforcement agencies in California.
Are you or your loved one a survivor of sexual assault? Let us help you get the justice you deserve. The Los Angeles sex abuse attorneys of Taylor & Ring can investigate your case and provide representation for you. Call us at 310-776-6390, or complete our contact form to schedule a free consultation.