OC To Pay $7.5M to Family of Kurt Reinhold, Who Was Shot & Killed by a Deputy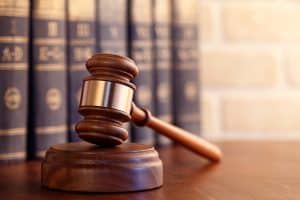 Taylor & Ring is pleased to report that after three long, painful years, justice is finally being served for the Reinhold family. Orange County supervisors have approved a $7.5 million settlement in a lawsuit regarding the wrongful death of Kurt Reinhold back in 2020. This is the largest settlement against the Orange County Sheriff's Department for a police shooting.
Reinhold was shot by police officers in San Clemente after being stopped by two sheriff deputies from the city's homeless outreach team on suspicion of jaywalking. The truth – later confirmed by the District Attorney's own investigation into the shooting – is that Reinhold was not jaywalking.
In fact, as attorney Neil Gehlawat told Fox 11 News in February 2022, "The deputies had no business stopping him in the first place. Everything after that is unlawful. The standard for a detention under the Fourth Amendment is the officers have to have a reasonable suspicion he is committing a crime and I don't think that standard is met."
The video actually shows the two deputies discussing whether Reinhold is jaywalking before they decide to approach him. It captures the deputies having a racist conversation about Reinhold and fabricating a (false) pretext for stopping him, i.e. jaywalking. Despite claiming they wanted to provide him with "homeless services," neither deputy ever offered those to him.
Reinhold's death sparked protests and public questions on how an alleged jaywalking charge could escalate to a fatal physical struggle. Coupled with the fact that the county declined to file charges against the officers made this a hot-button news issue.
Now, says attorney John C. Taylor, "The board approval is vindication for the Reinhold family. There needs to be accountability when deputies use excessive force and this is a step in that direction."
"The family hopes that the unnecessary killing of Kurt Reinhold can impact the interactions between the Sheriff's homeless outreach deputies and the people they're supposed to serve," he added.
Everything about this case is a tragedy, from the egregious behavior of those in authority to the devastating loss and grief of Kurt's family. But perhaps the most tragic thing is this: Kurt Reinhold was killed by the very people who were supposed to help him. He was unarmed. He was clearly in need of help. They had him literally on the ground. It was broad daylight.
And yet, we see it happen time and time again: law enforcement acting with impunity and immunity, safe in their belief that because they are "the law," they are above the law.
But not today. Today, there is justice for Kurt Reinhold and his family. This lawsuit is not going to bring him back, but at least it demands public accountability. And we hope that this case can bring attention to our vulnerable homeless population and help better inform our homeless outreach deputies in the way they interact with our citizens from now on.
Taylor & Ring takes on the toughest cases of police misconduct and brutality
For years, Taylor & Ring has tackled some of the toughest cases there are. We have stood up to the rich, the powerful, and the well-connected. This is why we don't back down when the very people who claim to be our protectors turn out to be the ones who cause the most harm. Our team of attorneys has years of experience working on police misconduct and brutality cases. Just a few of our successes include:
$8.75M Verdict for an unarmed 29-year-old man was shot to death by Los Angeles County Sheriffs. Montalvo vs. Los Angeles Sheriff's Dept.
$7.4M Settlement in Samuel Chang v. Carpenter, et al.,on behalf of an individual who was attacked on Halloween night by two off-duty firefighters and three other individuals.
$4.6M Settlement in Bowers v. County of Los Angeles, where an unarmed man was shot and killed by a Los Angeles County Sheriff's Deputy.
$6.75M Verdict for the family of a man who was shot by police who mistook him him for a person they were pursuing on foot. Galal v. City of Long Beach
$3.3M Verdict for the parents of two students killed when walking to school, struck by fleeing car chased by U.S. Border Patrol agents. Murillo vs. United States of America
$3.3M Verdict in a case where police shot a 16 yr. old boy running from the vehicle after a vehicle pursuit. Velasquez v. City of Compton
$2.2M Verdict against the City of Los Angeles on behalf of the father of a 26-year-old African-American male who was shot and killed in front of his family by Los Angeles Police Department officers. Eaddy v. City of Los Angeles
We've helped all these people and more, and we're here to help you, too.
At Taylor & Ring, we specialize in police misconduct and brutality cases and we believe that everyone has the right to experienced and skilled legal representation. If you or a loved one have experienced harm at the hands of the authorities, we'd like to hear your story. Please call our Los Angeles offices or fill out our contact form to schedule a consultation today.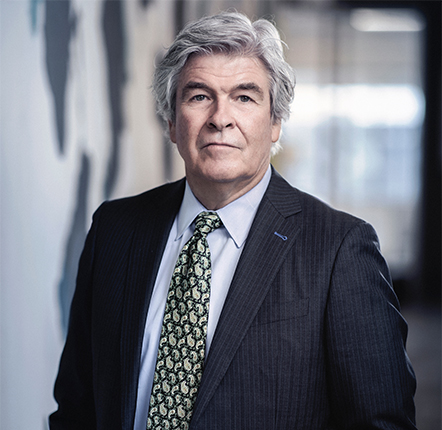 John C. Taylor is one of the most accomplished and nationally recognized trial lawyers in California. The broad variety of cases he has tried during his career is matched by few attorneys, trying more than 125 cases to verdict, including: police shootings and civil rights, sexual abuse, serious personal injury, wrongful death, products liability, insurance bad faith, and employment.
Read more about John C. Taylor.