Sexual Harassment at Work – When To Talk to HR and When To Call a Lawyer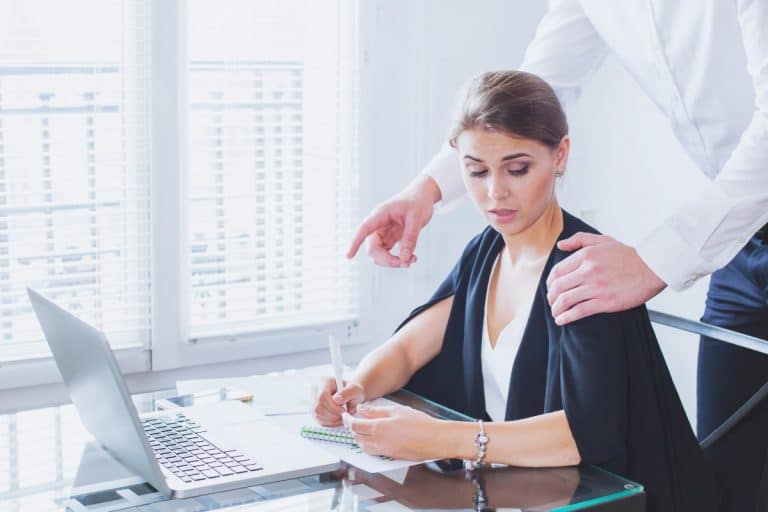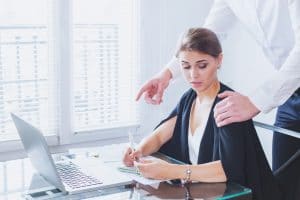 Everyone is entitled to a harassment-free workplace. When a co-worker, business associate, or superior treats you in a way that qualifies as sexual harassment, your first instinct may be to simply keep quiet. Often, employees don't want to make waves and hope the perpetrator will just stop. However, if you are subjected to harassment on the job, it's important to take the right steps to protect yourself.
If you're experiencing sexual harassment in the workplace, you may be able to resolve the problem without resorting to litigation – excepting cases of rape or sexual assault, which should be reported to the authorities immediately. If circumstances allow, taking the following steps can help diffuse a workplace harassment situation.
Dealing with sexual harassment on the job
Experienced attorneys can provide guidance on protecting yourself if you feel a co-worker is harassing you or creating a hostile work environment:
Talk to the offender. If circumstances allow and you feel safe enough, make your co-worker aware their behavior, comments, texts, or emails make you uncomfortable. Some people may be unaware their behavior is offensive, and should be made aware.
Review your employee handbook and guidelines. Most companies have an employee handbook that outlines how employees should handle issues like sexual harassment. Ensure you follow those steps and document your communications.
Speak with your superior. Unless your superior is the perpetrator of the harassment, meet with them to voice your concerns. Their job is to ensure your workplace is safe and free from threats to your safety.
If these remedies aren't enough, or you feel unsafe, you may go through more formal options:
File a formal complaint with HR. Your human resources department should investigate your complaint and determine what action, if any, should be taken against your harasser. Ensure you document your meetings with HR, as well as get copies of the complaint.
Hire a sexual harassment attorney. An experienced attorney protects your rights as an employee, as well as ensure your employer or superior doesn't retaliate against you for reporting harassment.
When HR fails to protect you
It's true that in many cases, human resources can settle a sexual harassment claim in-house. Unfortunately, some HR departments prioritize protecting the company over protecting the employee. Often, this allows those in leadership positions to continue harassing people with little to no consequence.
Worse, many small companies and businesses don't even have a human resources department, leaving victims of harassment with nowhere to turn. If your HR department has failed you, or your workplace has no method in place to protect you from harassment, the Los Angeles employment attorneys at Taylor and Ring can help.  Call us today at 310-776-6390 or complete a contact form online to schedule a consultation. We serve all of Southern California.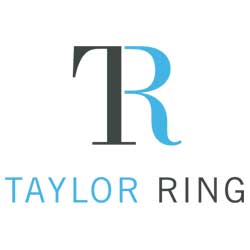 Serving clients throughout the Greater Los Angeles and Southern California area, we represent victims in a variety of civil litigation cases. If you or a loved one has been injured, turn to an experienced Los Angeles personal injury or sexual assault lawyer.
Find out more about Taylor & Ring.