Should I Get Witness Statements After a Car Accident?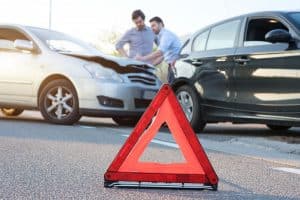 When a car accident resulting from the negligent actions of another party leaves you injured, you expect to receive compensation for the losses you incur due to your injuries, pain, and suffering. Many times, this compensation will be provided through the at-fault driver's insurance company. Often, however, receiving compensation through a personal injury claim involves more than simply letting the insurance company know about the accident. You may have to make a determined effort to prove the fault of the other driver.
One effective way to support your claim for compensation is through witness statements.
The importance of witness statement to your claim
After you file a personal injury claim for compensation, you can anticipate a vigorous challenge to your version of the events from the insurance adjuster. In order to achieve a successful claim, you will need to prove the negligence of the other driver. This will involve providing evidence that the other driver failed to drive responsibly or exhibited negligence in some way that directly led to your injuries.
Statements from witnesses can serve as powerful evidence against the other driver who you deem to be at-fault for your injuries. In particular, it is beneficial to obtain witnesses who are independent and unbiased – those who were not party to or connected with the event itself, other than by observation. Statements received from these witnesses may carry more weight in court than those given by other drivers and passengers involved in the incident, too.
How witness statements can help win your lawsuit
The success of your claim may depend heavily on the written or recorded statements you obtain from witnesses to the car accident. The other driver's insurance company may be inclined to settle your claim out of court more readily if you have strong and credible witness is on your side.
Witness statements are highly useful during testimony because they:
Ensure clear and accurate testimony: The prior written statements provided by witnesses can help them remember important details and provide accurate testimony on the stand.
Prove inconsistent witness testimony: If one or more witnesses from whom you obtained a written or recorded statement testify against you in court, your attorney may be able to prove their testimony is inconsistent if they change their story on the stand.
Include admissions of fault: A witness statement that indicates he or she heard the other driver admit fault for the crash, may have provided you with compelling evidence for your case.
Obtaining witness statements
Get appropriate medical treatment for your injuries first. If you are physically able immediately after the accident, seek out individuals who witnessed the accident and may have information to support your claim.
Car accidents eyewitnesses may include:
Individuals who stopped to provide assistance
Drivers and vehicle occupants involved in the accident
Passersby
Occupants of adjacent businesses, including owners, employees, and customers
Residents of homes in the line of sight of the accident
Road, utility, or construction workers in the vicinity is the accident
Approach individuals who may have witnessed what occurred. Identify yourself and politely ask if they observed the accident, and if so, to describe what they witnessed and heard.
Speaking with witnesses
Once you find a cooperative witness, ask the person to provide you with a written explanation of what he or she saw and heard with as much detail as possible. Alternatively, if the witness does not want to write, request permission to write down what the witness tells you. You should then have the witness sign and date the statement.
Regarding the witness statement itself:
It does not need to be witnessed her notarized
The type of paper upon which it is written does not matter
The witness should sign and date the bottom of each page of the statement
If some witnesses prefer not to provide written statements, ask if they are willing to provide a recorded statement by video with your phone. Inform the witnesses to provide their name and contact information during the recording.
Obtain the name, mailing address, phone number, and email addresses of any potential witnesses who are too rushed or not ready to provide a statement at that moment. You or your attorney can reach out to them later to obtain their statements.
If another party's negligence on the roadway has left you injured, our Los Angeles car accident attorneys at Taylor & Ring are here to help you. You deserve compensation for your injuries and losses and we can fight to achieve the best possible outcome on your behalf. For a free consultation about your case, give us a call today at 310.776.6390 or use our contact form to send us a request.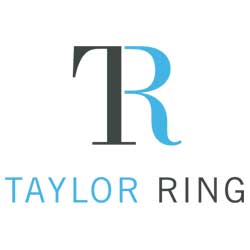 Serving clients throughout the Greater Los Angeles and Southern California area, we represent victims in a variety of civil litigation cases. If you or a loved one has been injured, turn to an experienced Los Angeles personal injury or sexual assault lawyer.
Find out more about Taylor & Ring.