Those With Disabilities Face a Greater Risk of Sexual Assault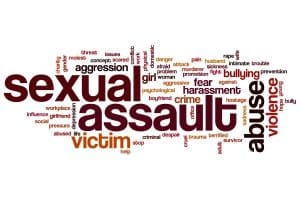 Nick Carter is making headlines again, but not for his musical career. Another sexual assault allegation has been filed against him, and the plaintiff is a woman with cerebral palsy and autism. Carter is not new to sexual assault allegations, but this new lawsuit brings to light a challenge that many people in the world face.
People with disabilities, physical or mental, are at a higher risk of sexual assault than non-disabled people. There are many reasons for this, including the inability to communicate clearly, solitary lifestyles, being more dependent on others, and the inability to physically defend themselves. It's a silent epidemic that is a huge problem in our society for so many of us, and people with disabilities have a right to be safe, and when that right is taken from them, they have a right to legal representation so that they can receive compensation for their pain and suffering, and so that their perpetrator does not go unpunished.
The allegation against Nick Carter
The television special,  "A Very Backstreet Holiday," is no longer scheduled to show this December as band member Nick Carter faces a sexual battery lawsuit filed by a woman named Shannon "Shay" Ruth. Ruth, who has autism and cerebral palsy, alleges that when she was 17, Carter "picked her out of a line of autograph seekers, invited her on [his] tour bus and gave her 'VIP juice,' which she believes was a mixture of cranberry juice and alcohol." After that, she claims that Carter proceeded to rape her. From this sexual assault, Ruth alleges that she contracted the human papillomavirus, which is commonly referred to as HPV.
Carter denies these allegations, with CNN reporting on his released statement:
This claim about an incident that supposedly took place more than 20 years ago is not only legally meritless but also entirely untrue. Unfortunately, for several years now, Ms. Ruth has been manipulated into making false allegations about Nick – and those allegations have changed repeatedly and materially over time.
In 2017, Carter faced similar allegations from former pop singer Melissa Schuman. As the statute of limitations had expired (the alleged assault having happened in 2004), Shuman's lawyers opted not to pursue legal action. Since then, the laws have changed so that legal actions can be taken at any time for certain felony sexual assault lawsuits. Other statutes of limitations exist for the many different types of sexual assault, so it is important to be aware of the time you have to take legal action before it's too late.
Sexual abuse of folks with disabilities is a silent epidemic
Accessibility.com notes that the sexual abuse of people with disabilities is often referred to as a silent epidemic or silent phenomenon, because it is not common knowledge among the public. A quick web search, however, shows countless journal and news articles talking about how prevalent sexual assault is among people with disabilities. The Department of Justice reports that people with disabilities are three times as likely to be victims of sexual assault than non-disabled people. Eighty-three percent of women with disabilities are sexually assaulted at some point in their lives. The statistics are staggering and abhorrent, and yet there hasn't been much legislation to help with this. It isn't right, and it isn't fair.
Who are the perpetrators of sexual assault against people with disabilities?
People who have been sexually assaulted, or who have worked with sexual assault victims will not find it surprising that those who are closest to sexual assault victims are usually the perpetrators. This may be a shock to the general public because there is a common notion that sexual assault perpetrators tend to be strangers.
Unfortunately, the offenders tend to be significant others, friends, acquaintances, caretakers, therapists, or even teachers. Accessibility.com puts it succinctly, stating, "perpetrators feel that they can get away with attacking people with disabilities because they are often isolated and may not be able to effectively communicate the abuse, so they seek employment with organizations that will put them in contact with the most vulnerable members of the population."
What can be done to protect people with disabilities from abuse?
The key tools to preventing sexual abuse among people with disabilities is making sure that they and their caretakers (friends, family, acquaintances) have access to education and training on the matter. It is important for individuals with disabilities to have access to proper medical care, including gynecological and urological exams, as these serve as important tools for discovering if there is any sexual abuse already happening.
Recognize the signs of abuse, including:
Nightmares
Depression
Lack of hygiene
Self-harming behaviors
Changes in eating habits
Refusal to discuss certain events or people
It is important to protect the ones we love, and understand where and when they are most vulnerable. Pay attention to those who interact often with your loved ones, and look out for signs of sexual abuse if something doesn't seem right. If your worries prove true, contact the authorities, and then a sexual abuse lawyer.
It is unfortunate that it takes something like an alleged assault by a celebrity to bring to light the needs of the underserved and vulnerable, but hopefully it will help to bring an end to such tragic and wrong actions. If you or a loved one have suffered sexual abuse, then you deserve restitution for the harm that has been done. At Taylor & Ring, you can trust us to provide you and your loved one with civil justice representation that is honest, reliable, and aggressive. To schedule a free consultation today, call us in Los Angeles or use our contact page. We want to help. We serve the greater southern California area.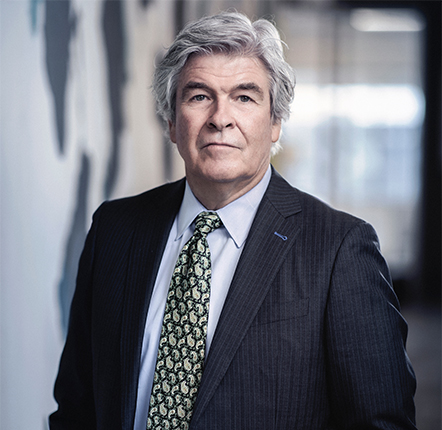 John C. Taylor is one of the most accomplished and nationally recognized trial lawyers in California. The broad variety of cases he has tried during his career is matched by few attorneys, trying more than 125 cases to verdict, including: police shootings and civil rights, sexual abuse, serious personal injury, wrongful death, products liability, insurance bad faith, and employment.
Read more about John C. Taylor.