Top Causes of Los Angeles Summer Injuries
In the middle of the BBQs, vacations, and outdoor activities, safety might be the last thing on your mind. Yet, thousands of people are injured in the greater Los Angeles area during the summer months, often due to preventable injuries.  Being mindful of common injuries helps prevent a fun outing from turning into a tragic event.
The top causes of summertime injuries include:
Swimming incidents. Swimming, either in the pool or in one of the area's beautiful beaches, is a staple of California life. But, inexperienced swimmers or children not wearing life vests are in danger of drowning accidents, or head injuries due to diving into shallow waters. In fact, thirty percent of all unintentional deaths for toddlers are caused by drowning. Hopefully, a qualified lifeguard is on duty, but that is not always the case, especially in private backyard pools.
Boating accidents. Hitting the water in a motorboat is a blast, but make sure the driver is experienced—and sober. Drinking while boating is a huge problem, and intoxicated boating a major cause of summertime injuries and deaths. Also, make sure young kids wear their life jackets at all times.
Car crashes. People love taking road trips in the summer, but that can also lead to an increase in accidents. In fact, the majority of teenage car crashes happen between Memorial Day and Labor Day. Drive safely and patiently, even in LA traffic, and always wear your seatbelt.
Food poisoning. The CDC estimates that food poisoning puts about 128,000 people in the hospital each year. There's usually a sharp spike in the summer, when food kept outdoor spoils or restaurants undercook their food.
Biking accidents. Always wear your helmet to prevent a traumatic brain injury in case you fall off your bike or get hit by a car. Avoid biking at night but, if you do, put reflectors on your bike and wear bright clothing.
Lawnmowers are shockingly dangerous. Kids are most at risk, so keep small children away from powerful mowers and stay vigilant when trimming your lawn. Getting caught in a lawnmower can lead to loss of limb, fracture, or even death.
Everyday civilians cannot set off fireworks in California, but that doesn't stop people from illegally deploying fireworks. Never try to set off fireworks yourself. You risk burns, fires, and injuring those around you.
Summer accidents as the result of negligence
Many of the listed injuries are frequently caused by the negligence of another. For example:
Food poisoning was caused by an unsanitary restaurant
A neighbor set off fireworks that landed in your yard and burned your child
An intoxicated boat driver crashed into another boat, leaving you with head injuries
A public pool's lifeguard neglected his or her duty, and your child was injured
When summertime takes a turn for the worst, turn to the Los Angeles personal injury attorneys of Taylor & Ring. We represent a vast array of injury victims in Southern California. Our track record of multi-million dollar settlements and verdicts speak for themselves. To learn more about how we can help, call us at 310-776-6390 or complete a contact form.
Related Articles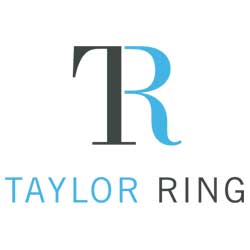 Serving clients throughout the Greater Los Angeles and Southern California area, we represent victims in a variety of civil litigation cases. If you or a loved one has been injured, turn to an experienced Los Angeles personal injury or sexual assault lawyer.
Find out more about Taylor & Ring.