What Can I Do If I Have to Shelter in Place with a Sexual Abuser?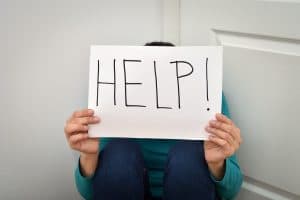 Millions of Americans have been told to shelter-in-place or stay-at-home since the pandemic reached the United States. Even though many Americans will be safe while staying home, millions are not safe in their own homes due to domestic violence. In fact, more than 10 million Americans experience some form of domestic violence every year.
Removing yourself from an abusive home as a survivor is a difficult situation at any point, but it has become increasingly impossible for survivors because of the pandemic. Alejandra Y. Castillo is the CEO of YWCA USA, the country's largest housing and services provider for domestic abuse survivors. Castillo said that the stay-at-home orders could lead to an increase in the control abusers seek and wield against their victims.
The National Domestic Violence Hotline is still operational and can be reached at 1-800-799-SAFE.
Remote services for survivors
Since many organizations have stopped offering in-person counseling or appointments, they have begun providing remote services for Los Angeles sexual abuse survivors. Groups have begun offering counseling via Zoom, Google Hangouts, and traditional phone calls as much as possible for survivors.
The California Partnership to End Domestic Violence has also looked into acquiring hotel and motel rooms to provide shelter for survivors who are able to leave their homes. San Francisco acquired apartments that allow survivors and their pets to stay for up to 90 days without having to pay a dime in rent.
The Family Violence Law Center is still answering the phone 24 hours per day, seven days per week. Drop boxes have been set up at some courts throughout California so survivors can file for temporary restraining orders. The timeframe for restraining orders was extended by the California Judicial Council on April 6.
Create a safety plan
Now more than ever it's important to create a safety plan if you live with someone who is abusive. It might be difficult to call or text a friend or family member about your situation, so it's best to come up with a codeword or phrase that shows your contact you are in trouble and need to be picked up. Some other tips include:
Keeping a go-bag ready with clothes and essentials should you decide to leave
Staying close to the exit of the home as much as possible
Staying out of rooms where there are weapons or potential weapons
Knowing where the abuser is at all times when they are in the home
Be sure to trust your instincts. If something doesn't seem right, send the codeword or phrase to your contact. If you are in immediate danger, leave the home with your go-bag and call 911.
Important hotlines for sexual abuse survivors
Just because a stay-at-home order has been issued for California it doesn't mean you have to live with domestic or sexual abuse. Call Taylor & Ring at 310-776-6390 or complete a contact form online to schedule a consultation with a member of our team in Los Angeles or throughout Southern California.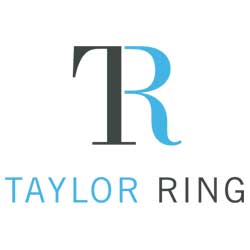 Serving clients throughout the Greater Los Angeles and Southern California area, we represent victims in a variety of civil litigation cases. If you or a loved one has been injured, turn to an experienced Los Angeles personal injury or sexual assault lawyer.
Find out more about Taylor & Ring.