Taylor & Ring's Annual Victim Advocate Scholarship
At the Taylor & Ring law firm, we are committed representing victims of sexual assault, harassment and sexual abuse. We represent children, women, and men who have been victimized by these horrible crimes. We are committed to holding institutions responsible for their negligence in connection with these types of assaults. We also know that the best chance our clients have for a successful outcome lies in a strong civil justice system that vindicates their rights. Those individuals who are skilled advocates and who fight for their clients' rights are the ones who ultimately make a big difference in victims' lives.
That is why we are proud to announce the Taylor & Ring Victim Advocate Scholarship. This annual award will be given to a student interested in pursuing the study of law with a specific goal of helping survivors of sexual assault, rape, child abuse, or sexual harassment in the workplace. The successful candidate needs to be currently enrolled in, or will be enrolled in, an accredited college or university or law school for the upcoming academic year. The scholarship can be paid directly to the student's college or law school at his or her request, if necessary.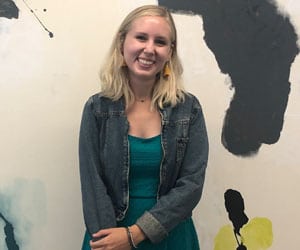 Winner of the 2019 Taylor & Ring Annual Victim Advocate Scholarship
Taylor & Ring is excited to announce the winner of the 2019 Taylor & Ring Annual Victim Advocate Scholarship. Please join us in congratulating Hannah Lazarz, who is entering her third year at UCLA School of Law!
Hannah has already done so much in her short career to champion the cause of the defenseless and advocate on behalf of those who are most in need of help. During her time in law school, Hannah has variously clerked and volunteered with the Children's Law Center of California, the Central American Resource Center, the Landlord-Tenant Clinic at the Legal Aid Foundation of Los Angeles, and the Lanterman Special Education Law Clinic. Most recently, Hannah spent the summer working with the Juvenile Unit of the Nashville Public Defender.
Congratulations, Hannah; all of us here at Taylor & Ring wish you the best and are excited to see what you do next!
Previous Winners
Types of Cases We Handle
Our attorneys handle a variety of injury cases, including:
Scholarship amount: $5000
Eligibility requirements
To be eligible for the scholarship, please submit the following to the link below:
An essay of no more than 1000 words about what the civil justice systems means to you;
Proof of enrollment in an accredited college or university or law school;
A brief statement about your financial needs.
We may also ask the finalists for a letter of recommendation from a current or former teacher or professor or advisor.
We are moving the scholarship out 6 months, to Oct 2020, all applications must be received by October 1, 2020, to be considered eligible. The winner will be notified by prior to December 1, 2020.