Bay Area Tennis Coach Convicted of Sexual Abuse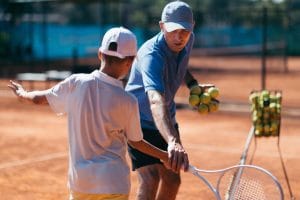 Normandie Burgos, a well-known coach in the Bay Area, was convicted of 60 counts of child molestation in May 2019 and sentenced to 255 years in prison. Despite being arrested for the second time in 2014 for charges of abusing one of his players, Burgos was allowed to continue coaching until 2017. He was arrested a third time in 2017, this time with the help of a player he abused who secretly recorded him on video admitting to abusing another player.
Did the United States Tennis Association drop the ball?
Burgos is a member of the United States Tennis Association (USTA), which might have dropped the ball on his continued employment despite multiple arrests. The question arises out of the United States Olympic Committee creating an initiative to protect young athletes from abuse at the hands of their coaches.
The USTA was the only organization involved in the discussion not to join the initiative, claiming that it could police itself. However, with the arrest and conviction of Burgos, it seems as though the USTA was not able to police itself. The discussion on the initiative with the Olympic Committee took place in 2014.
The record on Burgos
The record on Burgos is not clear. He was not listed on the U.S. Center for SafeSport database even though he is a convicted sex offender. There is also no record of Burgos being disciplined by the USTA after any of his arrests.
Where the abuse started
The abuse reportedly started at Tamalpais High School in Marin County, where Burgos was hired to take over a program that was quite unsuccessful. He turned the program into such a powerhouse that parents of players sent him to Wimbledon one year on their dime. The first arrest of Burgos came in 2006 when players reportedly told the police that they were touched inappropriately during physical exams and massages. The school fired him, and his case went to trial, which ended in a mistrial in 2010.
Lack of vetting
One of the most disturbing items to come out of the arrest and trial of Burgos is the fact that no one from the USTA called the school district where he worked to vet him before allowing him to work under the auspices of the organization.
Laurie Kimbrel, the Tamalpais school superintendent who led the charge to revoke the teaching credentials of Burgos, said that no one from the tennis community contacted the school to vet Burgos even after his trial in 2010, which was highly publicized.
"You can literally Google someone's name and teaching certificate, and find out it was a permanent revocation," said Kimbrel. "There's no bigger red flag than that."
Coaches are supposed to be trusted members of the community throughout Los Angeles. However, too many times coaches are arrested and charged with sexual abuse of their players. Taylor & Ring represents clients who have suffered sexual abuse in all situations, including those committed by coaches. Call our office at 310-776-6390 or complete a contact form online to schedule a consultation. We serve all of Southern California.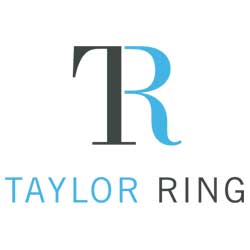 Serving clients throughout the Greater Los Angeles and Southern California area, we represent victims in a variety of civil litigation cases. If you or a loved one has been injured, turn to an experienced Los Angeles personal injury or sexual assault lawyer.
Find out more about Taylor & Ring.