California Highway Patrol Releases Lane-Splitting Tips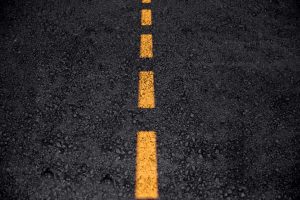 The California Highway Patrol (CHP) recently released its official guidelines on lane-splitting. Lane-splitting was legalized in California in 2017, but formal guidelines had not been issued until now. These safety tips are for both motorcyclists and other drivers on the road.
What's notable about these guidelines is that they clearly state that it is illegal for other drivers to block or impede a motorcyclist from lane-splitting. These types of actions can cause a car accident or motorcycle crash.
What is lane-splitting?
Lane-splitting is when a motorcyclist rides between lanes of stopped or slow-moving traffic. The  California Vehicle Code Section 21658.1 defines it as "driving a motorcycle…that has two wheels in contact with the ground, between rows of stopped or moving vehicles in the same lane, including on both divided and undivided streets, roads, or highways."
California is currently the only state in the country where lane-splitting is legal. It was formally legalized in 2017 as California Assembly Bill 51, and the guidelines were developed in partnership with the DMV, the California Department of Transportation and the Office of Traffic Safety.
CHP's lane-splitting tips for motorcyclists
The CHP offers the following tips and guidelines for motorcyclists engaging in lane-splitting:
Consider the total environment when you are lane-splitting (this includes the width of lanes, the size of surrounding vehicles, as well as current roadway, weather, and lighting conditions).
Danger increases at higher speed differentials. A speed differential is the difference between the speed of the motorcyclist and that of nearby vehicles.
Danger increases as overall speed increases.
It is typically safer to split between the far left lanes than between the other lanes of traffic.
Avoid lane-splitting next to large vehicles (big rigs, buses, motor homes, etc.).
Riding on the shoulder is illegal; it is not considered lane-splitting.
Be visible – avoid remaining in the blind spots of other vehicles or lingering between vehicles.
Help drivers see you by wearing brightly colored/reflective protective gear and using high beams during daylight.
CHP's lane-splitting tips for car and truck drivers
And, the CHP has also issued tips for vehicle drivers on sharing the road with motorcyclists:
Lane-splitting by motorcyclists is legal in California.
Intentionally blocking or impeding a motorcyclist in a way that could cause harm to the rider is illegal.
Opening a vehicle door to impede a motorcyclist is illegal.
Drivers in the far left lane should move to the left of their lane to give motorcyclists ample room to pass.
CHP's safety tips for all motorists
Lastly, some tips from the Highway Patrol to keep everyone safe:
Checking mirrors and blind spots, especially before changing lanes or turning.
Signaling your intentions before changing lanes or merging with traffic.
Being alert and anticipating possible movements by other motorists.
Never riding/driving while impaired by drugs, alcohol, or fatigue.
Being courteous and sharing the road.
The CHP urges all California motorcyclists to remember The Four R's or "Be-Attitudes" of Lane Splitting:
Be Reasonable
Be Responsible
Be Respectful
Be aware of all Roadway and traffic conditions
If you suffer injury in a car or motorcycle accident that wasn't your fault, talk to a personal injury lawyer about your options.
The Los Angeles car accident attorneys at Taylor Ring can help when you're injured in a crash that's not your fault. We work with you to secure compensation for your injuries and losses, and ensure your rights are protected every step of the way. Call us today at 310.776.6390 or complete our contact form to schedule a consultation.