California Law Enforcement Nets 18 Arrests in Sex Predator Sting Operation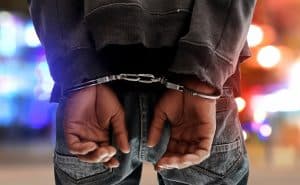 On March 10, 18 individuals were arrested by the Sacramento Internet Crimes Against Children Task Force, in collaboration with federal, state, and local law enforcement agencies, for allegedly engaging in activities related to attempting to contact a minor for sex and other related crimes. The arrest announcement was made by California Attorney General Rob Bonta and Sacramento County Sheriff Jim Cooper.
Attorney General Bonta said in a statement:
I have a simple message for all those who target children for sex online: If you go after children in California, we'll go after you. Today's announcement makes it clear that child sexual abuse will not be tolerated. I'm extremely grateful to all of our partners in Sacramento for their dedication and commitment to keeping our communities safe. When we work together, we get results. My office always stands ready to work with our partners across California to stand up for our children and for public safety.
The operation leading to the arrests was named Operation Secret Admirer, and the Sacramento County District Attorney's Office will be reviewing the cases for potential criminal prosecution.
How Operation Secret Admirer worked
As part of Operation Secret Admirer, law enforcement officers posed as minors as young as 13 years old and worked covertly to detect, communicate with, and apprehend anyone who appeared to be targeting minors for sexual purposes. During these interactions, suspects purportedly utilized sexually explicit language and dispatched explicit photographs to the undercover agents. When suspects made plans to meet with a minor, law enforcement redirected them to a predetermined location and took them into custody. The operation was conducted from mid-February to early March and focused on people throughout Sacramento County. The majority of those arrested were individuals who allegedly attempted to rendezvous with the undercover operatives.
Child sexual abuse remains a serious problem
The Centers for Disease Control and Prevention (CDC) reports that childhood sexual abuse and assault is a "significant public health problem." Because many children wait or fail to report sexual abuse, the actual statistics are unknown. However, the CDC does report that:
"About 1 in 4 girls and 1 in 13 boys in the United States experience child sexual abuse.
Someone known and trusted by the child or child's family members, perpetrates 91% of child sexual abuse.
The total lifetime economic burden of child sexual abuse in the United States in 2015 was estimated to be at least $9.3 billion."
Further, exposure to sexual abuse in childhood can increase a person's risk for future victimization. Women who are exposed to sexual violence as children are at "2-13 times increased risk of sexual violence victimization in adulthood." And, people who experience child sexual abuse are "at twice the risk for non-sexual intimate partner violence."
What is online enticement?
One issue Attorney General Bonta mentions, in particular, is online enticement. With smartphones, tablets, and social media, online enticement is on the rise. In fact, between 2019 and 2020, there was a 97.5% increase in reports of online enticement. The National Center for Missing & Exploited Children (NCMEC) describes it as follows:
Online Enticement involves an individual communicating with someone believed to be a child via the internet with the intent to commit a sexual offense or abduction. This is a broad category of online exploitation and includes sextortion, in which a child is being groomed to take sexually explicit images and/or ultimately meet face-to-face with someone for sexual purposes, or to engage in a sexual conversation online or, in some instances, to sell/trade the child's sexual images. This type of victimization takes place across every platform; social media, messaging apps, gaming platforms, etc.
Although online enticement can happen to any gender, it overwhelmingly happens to young girls, at 78% of reported victims.
What are the signs of online enticement?
The NCMEC describes red flags of "enticing" or luring children that parents and guardians should always be aware of:
Pretending to be younger than they actually are.
Establishing a connection through flattery, discussing shared interests, or showing approval of the child's online activity, also known as grooming.
Initiating sexual conversations or role-playing as a means of grooming, to pursue sexual activity.
Soliciting sexually explicit photos from the child, or mutually exchanging such images.
Sending or providing sexually explicit images of themselves.
Offering a bribe, such as gift cards, alcohol, drugs, accommodation, transportation, or food.
If you believe your child, or any child, is in danger online, you can report an incident through NCMEC's CyberTipLine.
How can a Los Angeles sexual assault attorney help?
Your Los Angeles sexual abuse and assault lawyer provides legal representation and support. They can help you navigate the legal system and pursue justice by advocating on your behalf in court or negotiating with insurance companies.
A sexual assault attorney can assist with filing a civil lawsuit against the perpetrator to seek compensation for damages such as medical bills, lost wages, pain and suffering, and emotional distress. They can also help you understand your rights, including the right to privacy, confidentiality, and protection from retaliation.
Additionally, a lawyer can offer emotional support and connect their clients with resources such as counseling services, support groups, and other community organizations assisting survivors of sexual abuse.
If your child has been victimized by a sexual predator, the attorneys at Taylor & Ring want to help. To tell us your story, please call our Los Angeles offices or fill out our contact form. We offer no-cost, no-obligation, confidential consultations. Let us fight for you and your family. We serve clients throughout Southern California.