Car Accident Injuries from Road Debris—Who Can You Sue for Damages?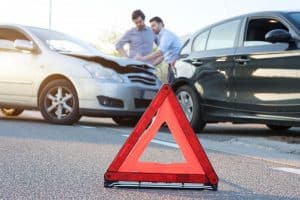 You may have had the experience of driving down the highway and seeing a large piece of debris, such as a tire or a piece of furniture, in the road. Car crashes caused by road debris can cause serious injuries and death, and the larger tragedy is that they are preventable. The AAA Foundation for Traffic Safety conducted a study which found that more than 200,000 traffic crashes were caused by road debris in the four years between 2011 and 2014 in California. Of those crashes, 45 were fatal, resulting in 47 deaths. These crashes have increased by 40% since 2001, when the Foundation did their first study on the issue.
How car crashes from road debris occur
The AAA Foundation study found:
About 37% of the fatalities in road debris crashes occurred because a driver was forced to swerve to avoid hitting the debris. When a driver swerves because they are overcorrecting, it can cause them to lose control of the vehicle causing a crash.
More than one in three crashes involving debris happens during daylight hours of 10:00am and 3:59pm when people are on the road hauling furniture or equipment.
Debris-related crashes happen most often on interstate highways because vehicles traveling at high speeds increases the risk for parts becoming detached or cargo falling out in the highway.
Road debris can include anything that is littering the highway that fell off the back of a truck, or parts that have fallen off a vehicle or trailers that have become unhitched from the tow vehicle.
Who can I sue after an injury from a crash caused by road debris?
Unless you are riding behind a truck and a piece of furniture falls out in front of you, causing you to crash, you are not likely to know where the debris came from that caused your accident. If you were able to capture the license plate number of the truck and track the driver down, then you can pursue a claim against their insurance. But if it is just some random debris in the road that cannot be traced back to the driver that lost it, you may have to pursue a claim against the governmental agency that is responsible for the highway you were traveling on.
After a car crash involving road debris, call the police and file a police report, which can be used if you plan to pursue a claim for your property damage and injuries. If you are going to pursue a claim, contact your Los Angeles car accident attorney to discuss your legal options and then follow their advice regarding how to pursue the claim.
Filing a claim against the government
The government entity responsible for maintaining the roadway in safe condition may have breached its duty of care, thus creating grounds for a negligence claim. Filing a claim against the state of California can be complicated. You would be filing a claim under the California Tort Claims Act (CTCA) which is a section of state law which governs civil liability claims for monetary damages against the state. Civil tort claims against the state are limited to instances of negligence which might arise from a car accident, premises liability claim or intentional wrongdoing on the part of a government employee or contractor. Your Los Angeles car accident attorney can help you file a claim against the state government, but it is important to know that there is a six-month time limit from the date of the accident to file written notice of the claim to the appropriate agency that is responsible for the claim.
If you have been injured in a car accident caused by road debris, the Los Angeles car accident attorneys at Taylor & Ring are here to help you. We hold the responsible parties accountable and fight for compensation on your behalf. You may call us today at 310.776.6390 or complete our contact form to schedule a consultation right away.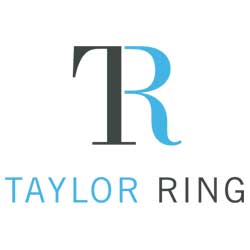 Serving clients throughout the Greater Los Angeles and Southern California area, we represent victims in a variety of civil litigation cases. If you or a loved one has been injured, turn to an experienced Los Angeles personal injury or sexual assault lawyer.
Find out more about Taylor & Ring.