Would You Take an Uber to the Hospital?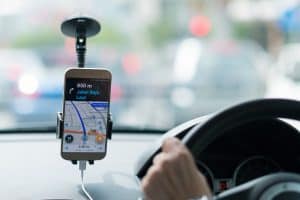 Ride-sharing giant Uber has launched a new product that allows doctors and hospitals to schedule rides for their patients, like picking up patients for appointments or medical care, or taking them home afterward.
Called Uber Health, doctors can use the application, which means patients don't need to have the Uber app installed or even have to own a smartphone in order to use the service. The new tool is HIPAA-compliant and patient data is separated from other Uber customer data.
Proponents of Uber Health have said that the service will help more people get to their doctor's appointments on time and cut down on cancellations. USA Today reports that missed appointments cost healthcare providers $150 billion per year. And, of course, the new product has the potential to earn high profits for Uber, as hospitals and doctor's offices pay for the rides.
What are the risks of taking an Uber to a Los Angeles doctor?
This sounds like an efficient and win-win alternative to taxi or non-emergency ambulance transport, but it's important to consider whether or not the service also comes with some risks. Driving people to and from doctor's offices and hospitals can bring up issues of liability. Of course, this particular product is designed for non-urgent needs.
However, what happens if a patient calls the service when they're having a medical crisis, like a heart attack or stroke? There's a possibility someone who needs EMTs could end up in a car with someone who has no medical training, sirens, or emergency lights.
There's also the potential for a patient to have a medical emergency en route to an appointment. If a doctor misjudges the severity of a patient's condition and orders an Uber when he or she should have ordered an ambulance, the doctor may be liable for the patient's injuries or wrongful death.
Arun Sundararajan, a business professor at New York University, told The Atlantic, "The burden on the platform and the health-care provider to ensure against something going wrong with the patient is a lot higher than if the patient is calling the car themselves. The fact that they are only launching this service now and not in the past is because it's likely taken a while to work out the details."
The Los Angeles injury attorneys at Taylor & Ring fight for your right to compensation if you're injured in an Uber or other ride-share accident. Get in touch with us today to talk about your accident and see how we can help. Call our legal team at 776.6390 or complete our contact form to schedule a consultation.
Related Articles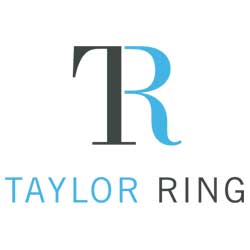 Serving clients throughout the Greater Los Angeles and Southern California area, we represent victims in a variety of civil litigation cases. If you or a loved one has been injured, turn to an experienced Los Angeles personal injury or sexual assault lawyer.
Find out more about Taylor & Ring.