New California Law Cracks Down on Doctors Who Sexually Abuse Patients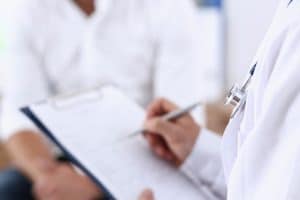 Like schools, hospitals are a place where we are meant to feel safe. We trust physicians with the most private aspects of ourselves. That is why, when that trust and safety are betrayed, the repercussions for such actions need to be justly and swiftly handled. Unfortunately, California has had its fair share of doctors who have participated in unlawful and immoral activities using their position of power over their patients, and the punishment for their behavior has not been as swift nor as just as it should have been.
A new law passed this year is hopefully set to change that. No longer will doctors and surgeons be allowed to continue practicing medicine once sexual misconduct against any of their patients is discovered. Licenses can be removed, and will never be reinstated should these medical professionals betray the trust and safety of the people in their care. A sexual harassment lawsuit against the doctor who caused you harm is the best way forward in order to receive the compensation you deserve if you were a victim of such conduct.
What is the new law?
California law AB 1636, "Physician's and surgeon's certificate: registered sex offenders," amends previous laws such as the Medical Practice Act, legislating that if an applicant for a license was ever convicted of "sexual abuse, misconduct, or relations with a patient or sexual exploitation," or of a crime relating to "to the qualifications, functions, or duties of the business or profession for which the present application is made, as specified and subject to certain exceptions" that the individual would be denied a license.
Previously, the existing laws made it so that a license would be denied only if the "applicant [had] been convicted of a crime or [had been] subject to formal discipline" within the past seven years.  Per the new legislation:
This bill would authorize a board to deny a license based on formal discipline that occurred earlier than 7 years preceding the date of application if the formal discipline was based on conduct that, if committed in this state by a licensed physician and surgeon, would have constituted an act of sexual abuse, misconduct, or relations with a patient or sexual exploitation, as specified.
The new law also takes away the part of existing laws that allowed doctors to seek reinstatement only "5 years after the effective date of the revocation and 3 years after successful discharge from parole, probation, or both parole and probation." These provisions now no longer exist.
It may be hard for us to understand how the already-existing laws could allow for such people to be reinstated, considering that many of the patients that doctors and surgeons interact with are at a physical or mental disadvantage, as they are likely suffering from a malady of some sort, and that they are putting their trust into these medical professionals' hands. It is important for there to be enough doctors and surgeons to adequately help the growing population, but that should not mean sacrificing quality for quantity. Hiring a doctor who has a history of sexual abuse, harassment or misconduct more often than not leads to further harm to patients, not healing.
How California's existing laws let us down
There are several examples of how the lax laws of licensing and reinstating licenses for doctors and other healthcare professionals have already led to tragedy and pain. For these professionals, medical boards obviously proved too lenient, which only led to the carrying out of injustice, and the further harm of patients.
In onecase, Gregory Allen Harms, a former registered nurse at Methodist Hospital of Sacramento, was found guilty of raping several of his incapacitated patients, as well as "several instances where he broke hospital procedure, diverted small amounts of hospital-grade opioids, and was found with hospital equipment in his employee locker." He was only found guilty just this year, but Methodist Hospital had known about the risk of him sexually assaulting patients, as "authorities and licensing agencies were aware of accusations against Harms as far back as 2011, but had failed to take action against him at the time." Taylor & Ring is currently representing a survivor in a claim against Harms and the Methodist Hospital of Sacramento.
We have previously written about George Tyndall, a doctor who formerly worked at the University of Southern California. Throughout his career (starting in 1989), rumors of his inappropriate and criminal behavior swirled, and finally culminated in his suspension in 2016. But he didn't lose his license, nor was subject to any disciplinary actions. Instead, he was allowed to quietly resign, and the school board never informed Tyndall's patients, and they never reported him to the Medical Board of California.
There are other instances of medical professionals taking advantage of their patients in the worst ways, but we cannot list them all without writing an entire novel. We know that each and every sexual assault perpetrated should not be allowed to stand, and that the perpetrators not only should be accounted for, but must be, and they should be made to face their illegal and immoral actions.
Taylor & Ring fights for patients' right to safety in Southern California hospitals
With the new law taking effect with the beginning of the new year, we are hopeful to see harsher penalties brought against medical professionals who betray the trust of their patients by sexually assaulting them or perpetrating other types of sexual misconduct using their privileged role of power and authority. We have our doubts, however, that the problem will go away completely, as corrupt people thrive in every sector of every industry, and some hospital boards may try to sweep their dirt under the carpet, so to speak.
The legal team at Taylor & Ring has long fought for victims of sexual assault. Being a victim of such a crime, especially from a professional such as a doctor or surgeon, can leave you scarred for life, changing how you view the world and people in general. When we fight for you, we offer a truly safe and accommodating environment to share with us your story. We listen, we comfort, and we ensure that your dignity will be held with the utmost care. We are here, and you are not alone.
To speak with an attorney from Taylor & Ring, please call us or fill out our contact form. We offer a no-cost, no-obligation consultation. Let us fight for you just as we have fought for so many other victims in Los Angeles and all throughout Southern California.
Related Article