Survivors File Lawsuits against USC and Former USC Employee, George Tyndall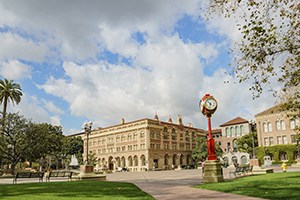 In 1989, the University of Southern California hired a doctor named George Tyndall for their Engemann Student Health Center. Over the years, rumors and stories started to swirl about Tyndall's behavior – a suggestive or lewd comment here, an inappropriate touch there. In the 1990s, his coworkers even alleged that he was taking photographs of his patients' genitals.
In 2016, Tyndall was investigated and then suspended for his behavior, which mean he could no longer practice. But instead of him losing his license, or being subject to other disciplinary actions, the Los Angeles Times reports, "in a secret deal last summer, top administrators allowed Tyndall to resign quietly with a financial payout. The university did not inform Tyndall's patients. Nor did USC report him at the time to the Medical Board of California, the agency responsible for protecting the public from problem doctors."
Why not, you ask? According to a statement USC gave to The Times, USC "was under no legal obligation to report Tyndall." The statement also said that the school "belatedly filed a complaint with the medical board March 9 after a request by Tyndall to be reinstated."
Taylor & Ring has earned its reputation for protecting students who have been violated by teachers, doctors, and other people in authority. We are already representing victims of George Tyndall in lawsuits against him and USC, and are currently accepting cases on behalf of Tyndall's victims. We promise to fight just as hard for you as we have for every student, and every client, we represent. If you were sexually assaulted, abused or harassed by George Tyndall, a USC employee, or by any doctor or college employee, we want to help you get the justice you deserve, and the care you need.
A culture of denying culpability
Tyndall's actions are also similar to Larry Nassar, the Michigan State University and Olympic coach recently found guilty of molesting and busing hundreds of students; and of Jerry Sandusky, the assistant coach of Penn State who was found guilty of 45 counts of sexual abuse against 10 children over the course of decades. Penn State paid out $109 million to settle the claims; Michigan State just agreed to a $500 million settlement.
USC's president, C.L. Max Nikias issued a formal apology right before The Times' story broke, saying that Tyndall's actions were "a profound breach of trust." Nikias has since resigned from USC.
In our opinion, the "profound breach of trust" was not only Tyndall's; it is also USC's. It had 30 years to investigate the accusations against Tyndall, and every right to fire a man who abused his position. Instead, it gave him a payout, and only apologized when it knew that The Times was going to report on the story.
When we use the phrase "passing the trash," we usually mean teachers, who have been accused of sexual abuse or harassment, being shuffled off to other districts, with no formal loss of reputation or disciplinary action. The response of USC – allowing Tyndall to resign with no fanfare, and with a compensation package – falls under that same umbrella.
Taylor & Ring is proud to fight for the rights of clients throughout Southern California who have been sexually abused or harassed. Our team of Los Angeles abuse lawyers has handled some of the most complex-high-profile cases of sexual assault in the state. If you were abused or harmed by George Tyndall while you attended USC, or by any USC employees, let us help you. Please call 310.776.6390 or complete our contact form to schedule a free consultation.
Related Article