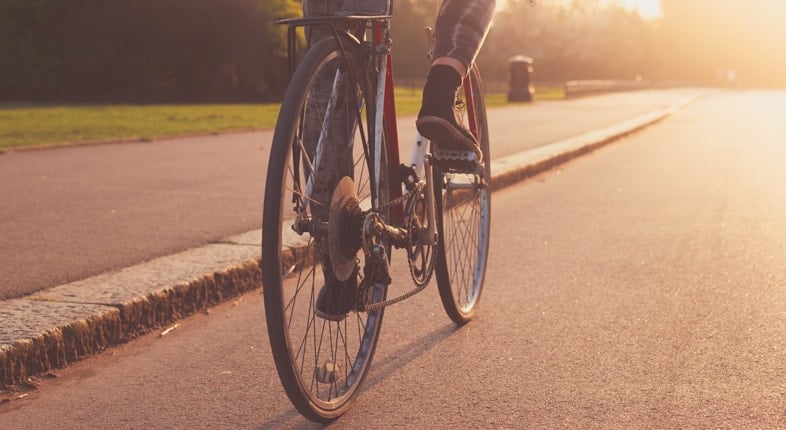 Manhattan Beach Bicycle Accident Lawyers
Representing cyclists hit by negligent drivers in Southern California
Most drivers tend to operate their motor vehicles with little-to-no disregard for bicycle riders. Though these individuals have a right to use most roadways, drivers often fail to exercise care when sharing the road. They may fail to look out for cyclists in the vicinity or, when they do see them, fail to maintain a safe traveling distance. Bicycle accidents occur every day in the Los Angeles area, often resulting in serious harm to the person on two wheels.
Taylor & Ring is one of the premier personal injury firms in Southern California. Our record of verdicts and settlements includes recoveries for bicyclists who suffered severe or permanent injury. Our skilled Los Angeles bicycle accident lawyers hold careless motorists and their insurers accountable for resulting losses and hardships.
Causes of Los Angeles bike accidents
Our skilled Los Angeles bicycle injury attorneys advocate for victims by promptly investigating and intervening before insurance companies can step in with an unfavorable settlement. We speak with insurance adjusters every day. We know the questions to ask, and we know their strategies for denying legitimate injury claims. Drivers are quick to blame the cyclist for the crash, but investigation often reveals that the driver was solely or chiefly at fault due to such actions as:
Turning without yielding. Cyclists typically ride in the right-hand lane, with the flow of traffic. Drivers often turn right without acknowledging or yielding to cyclists in the right lane. These negligent actions can cause the cyclist to violently crash into the side of the vehicle.
Cutting off cyclists. When drivers fail to acknowledge cyclists on the roadways, they may also sideswipe or cut the cyclist off. These actions can cause the cyclists to fall off of the bike or veer into an oncoming lane of traffic.
Running stoplights. Cyclists must follow road regulations, just as drivers do. Therefore, they also stop at lights and stop signs. When drivers fail to make full and complete stops, they not only put other drivers at risk of a collision, but they also place cyclists at substantial risk of harm.
Improperly pulling into traffic. When pulling into traffic, vehicle drivers have a duty to look out for cyclists on the roadway, just as they would look out for oncoming vehicles. Failing to meet this duty can have fatal consequences.
Encroaching on designated bike lanes. The County of Los Angeles maintains numerous bike paths and bike lanes to promote the safety of cyclists. These lanes are clearly marked and vehicle drivers should abide by these roadway markings. If drivers encroach on bike lanes, they risk colliding with cyclists who are lawfully using them.
Particularly in the Greater Los Angeles area, bicycling has become a popular form of recreation, as well as an affordable option for commuting to work. Every year, more and more people decide to pick up their bikes and share the roads with vehicle drivers. Unfortunately, this steady increase in bicycle use has also spawned an increase in injuries and fatalities from traffic accidents involving cyclists. According to the Pedestrian and Bicycle Information Center, more than 800 cyclists were killed in traffic accidents during 2015. The state of California accounted for the majority of these fatalities, with 128 deaths. In addition, an estimated 45,000 cyclists were injured nationwide in motor vehicle crashes during the same year.
Maximizing compensation for serious injuries
Even if the rider is wearing a helmet and protective gear, bicycle accidents commonly result in serious or catastrophic injuries, including brain injury, spinal injuries, broken bones, and internal injuries, as well as lacerations and road rash. Our knowledgeable Los Angeles bike accident lawyers work with doctors and other professionals to ensure that clients are justly compensated. We seek damage awards for such costs as:
Current medical treatment
Injury rehabilitation needs
Future medical care necessities
Permanent disability
Lost wages
Loss of future earnings
Pain and suffering
Lost enjoyment of life
We recognize that bicyclists have rights, and we fight to protect them. Our lawyers have recovered high-value compensation awards for bicycle injuries — even in cases of hit-and-run accidents or uninsured drivers.
Call us for honest representation from Manhattan Beach bike accident lawyers
With decades of litigation experience, the lawyers of Taylor & Ring are ready and able to provide you with skilled representation. Our experienced Los Angeles personal injury attorneys approach every case with an unmatched level of commitment. We work hard to secure the compensation your case deserves, so you can focus your attention on a speedy recovery. Call us today at 310-776-6390 or complete our contact form for a free consultation.
Se habla español.