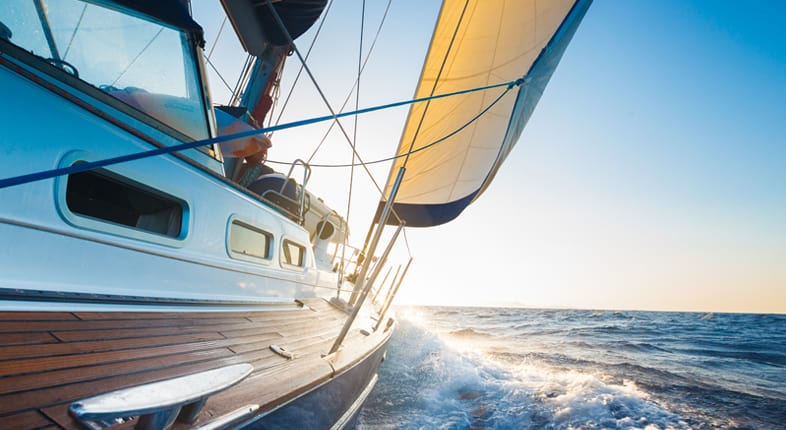 Manhattan Beach Boating Accident Lawyers
LA boat accident attorneys helping victims of boat accidents in Southern California
Los Angeles is known for its beautiful, expansive coastlines and thrilling waterway activities. The Port of Los Angeles and the Port of Long Beach, also known as Long Beach's Harbor Department, are the first and second busiest ports in the United States, respectively. Personal watercraft, pleasure boats, offshore oil wells and commercial shipping operations inhabit every square inch of the 25-acre international port. With such an active coastline, accidents and serious injuries are bound to happen.
When they do, you need an experienced Los Angeles boat accident lawyer to guide you through the complexities of these cases. Whether you were injured on a pleasure boat or while working as a seaman, we have the skill and resources to aggressively fight your rights. Throughout Southern California, individuals injured in maritime settings count on the law firm of Taylor & Ring to identify responsible parties and hold them financially accountable.
Handling all types of boating accidents
There are 15 marinas within the Port of Los Angeles, located in San Pedro, Wilmington and Terminal Island. There are even more when you look to surroundings areas like Redondo Beach, Marina Del Rey and Long Beach. With more than 3700 recreational boat slips, there are plenty of opportunities for a person to sustain a serious injury in or around a boat docked in a marina in the greater LA metro area.
When boat passengers and tourists are injured at sea, it is usually due to the negligence of an individual or company. Ship owners and operators have a legal duty to maintain and operate their vessels in a reasonably secure manner. Our law firm has represented the residents of Southern California for decades. In that time, we have seen numerous boating accidents involving:
Yachts. These pleasure boat rides are often enjoyed by tourists who charter the boats for personal events. Injuries often occur when the operator fails to navigate the yacht in an appropriate manner. Inexperience or the influence of alcohol may often be a factor in these types of accidents.
Personal watercrafts (jet skis). According to the US Coast Guard, personal watercrafts are involved in about 36% of all boating injuries, and most of these incidents are caused by blunt force trauma, as opposed to drowning. Inexperienced operators and excessively high rates of speed are behind many of these accidents.
These seemingly harmless vessels can become extremely risky when handled in a negligent manner. Drowning is common problem with sailboats, due to the risk of capsizing. When sailors lack adequate knowledge about dealing with these incidents, they can become trapped underneath the boat and quickly drown.
Even the smallest watercraft can lead to serious injury when handled in a negligent manner. When you secure our legal services, we carefully examine the accident to identify the root cause. Whether it is a defective part or improper operation, our attorneys have the skills and experience to go after the responsible party or parties and get the compensation you deserve.
Fighting for injured longshoremen and harbor workers
The process of securing compensation for injuries of maritime industry workers is a bit more challenging. Seaman, fisherman, longshoremen and harbor workers are at a constant risk of harm when their employers fail to meet statutory duties of care.
The Jones Act is a federal law that requires maritime employers to provide a reasonably safe environment for workers to perform their duties. In working on these cases, our knowledgeable Jones Act attorneys have seen cases involving:
Defective or improperly maintained equipment
Lack of safe and adequate work tools
Inadequate training
Coworker negligence
Risky methods of performing job duties
The Jones Act allows injured maritime workers to bring claims against employers or craft owners if a vessel is determined to be unseaworthy or equipment is defective in some way. Additionally, injured longshoremen and harbor workers are entitled to compensation without proof of liability under a "no-fault" federal workers' compensation system. We know this may sound confusing and complex, but you can rest assured that our lawyers have the knowledge and skill to guide you through the claims process and secure compensation from all responsible parties.
We immediately begin the investigation of your case by locating key witnesses, co-workers and crew chiefs that had any involvement in the accident. We take depositions and diligently fight to obtain all of the necessary documents that prove safety violations occurred. We then utilize our substantial resources to secure the professional analysis of maritime industry experts who can offer credible support for your claim and also quantify the loss of future wages caused by your injuries.
Let an experienced Manhattan Beach boating accident attorney get you justice
Taylor & Ring is an accomplished law firm with a record of successful verdicts, settlements and case results that speaks for itself. Our lawyers have substantial trial experience representing people who have been the victims of negligence, malfeasance or faulty products. In all of our cases, including terminal, dock, boat and other watercraft accidents, the people and families we help are our inspiration. To learn more about our lawyers and the high quality of legal service we provide, please contact our Los Angeles office by calling 301-776-8390 or completing our contact form today. We offer free initial consultations.
Se habla español.