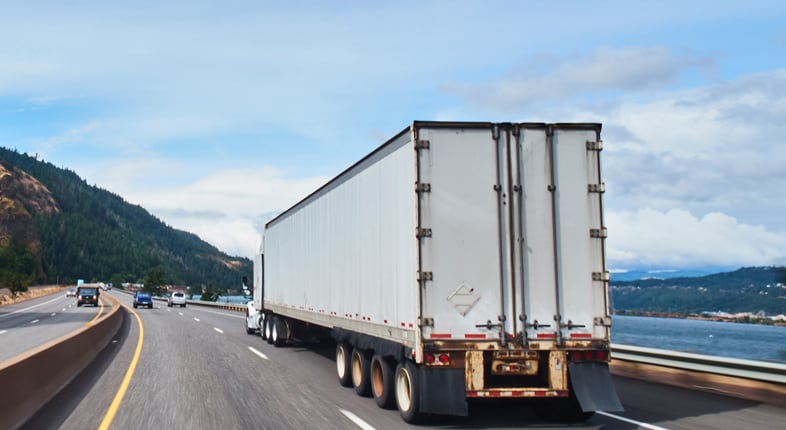 Manhattan Beach Truck Accident Attorneys
Quality legal services for injury victims across Southern California from capable LA trucking lawyers
An accident involving a truck usually causes serious injuries or death to those involved. The sheer size and weight of some trucks is more than even the safest cars on the road can handle. The complexities of a trucking accident require extensive investigation in order to prove the accurate cause and identify all responsible parties. These drivers are usually working in their employment capacity when accidents occur, so liability may extend to the employer.
The knowledgeable Manhattan Beach truck accident lawyers of Taylor & Ring have extensive experience in complex truck accident cases. We have obtained significant verdicts and settlements on behalf of truck crash victims throughout Southern California, including:
$14.4 million verdict for a chain-collision crash caused by an improperly serviced asphalt truck
$5.6 million settlement for a delivery truck driver who was injured at an auto dealership
$4 million verdict for a driver hurt in an accident with a city owned truck
$3.5 million settlement in a wrongful death case involving a negligent truck driver and a dangerous public roadway
Where do most truck crashes in Los Angeles occur?
The most horrendous truck accidents tend to occur on one of LA's many notorious freeways, due of the volatile mixture of large, dangerous trucks and fast-moving cars. Highways, such as the 710 Freeway, the 605 Freeway, the 405 Freeway, the 101 Freeway and the 110 Freeway are often the location of terrible trucking accidents.
How our attorneys build a case for compensation after a truck accident
Our skilled Los Angeles truck accident lawyers have extensive experience litigating accident cases. We know that the following areas of investigation are critical to the success of these matters:
Operator's driving record. The truck operator's driving record may demonstrate a history of negligent or reckless driving behaviors. This not only supports the liability of a truck driver, but it also provides information about the hiring practices of the company. Trucking companies have a duty to hire and contract drivers who demonstrate an ability and willingness to operate these large vehicles in a safe manner.
The truck's maintenance history. The vehicle maintenance records may reveal past defects or malfunctions with the truck. Truck operators and owners are responsible for adequately maintaining the vehicle. Putting a truck on the freeway with known mechanical issues places the driver and people in other vehicles at risk. These records can also help to identify key witnesses who may have worked on the truck in the past.
The trucking company's accident rate. A pattern of negligent behavior may be identified by analyzing the company's accident rate. In cases of repeated negligence, the court may be inclined to award punitive damages as a method of punishing the trucking company.
The operator's training. Driving a truck is no easy task. Operators should receive extensive training on safe driving practices, proper maintenance of the truck and appropriate emergency response. By analyzing these records, we can determine whether the operator was properly trained.
Cellular telephone records. Distracted driving is a major cause of trucking accidents. By obtaining the cell phone records of the operator, we can determine whether any distracting telephone calls or text messages were being made at the time of the accident.
The operator's driving log. Like distracted driving, fatigued driving is also a major cause of trucking accidents. Drivers are legally bound to limit the number of consecutive hours that they operate their trucks before taking an adequate number of hours to rest. Driving logs catalog the number of hours driven by each truck operator. By viewing these records, we can see if the driver was operating the vehicle beyond the statutorily allotted number of hours.
Aggressive litigators who are not afraid to take on those responsible for your injuries
Traumatic truck crashes commonly involve parcel delivery vehicles, like FedEx and UPS. These large companies have the resources to mount extensive defenses against injury claims. Our experienced Los Angeles trucking accident attorneys have the knowledge and skill to go against these large corporations and hold them accountable for the negligent actions of their employees.
Our lawyers have handled trucking accident cases across Southern California. We use our extensive resources to obtain a clear picture of your injuries and the effect that they will have on the quality of your life. This information is then used to create a damage claim that will adequately compensate you for the physical, psychological and financial challenges your injuries will bring.
How much do truck accident lawsuits cost?
Mounting a serious truck accident case can quickly become very expensive. Several experts may be required, along with numerous hours of investigation. With our legal professionals on your side, you don't have to worry about upfront costs. We have the financial resources and relationships with the best experts in the trucking field to ensure that your case against a trucking company will not be lost because of lack of resources on the attorney's part.
Get in touch with a skilled truck accident lawyer in Manhattan Beach for help now
Please contact the Los Angeles office of Taylor & Ring to discuss your situation as soon as practicable following a serious trucking accident. We will immediately begin our own investigation of the accident scene and the trucking company involved, which may ultimately be critical to proving and winning your case. Call us at 310-776-6390 or complete our contact form to schedule a free initial consultation today.
Se habla español.
Related Articles