California Foster Care Abuse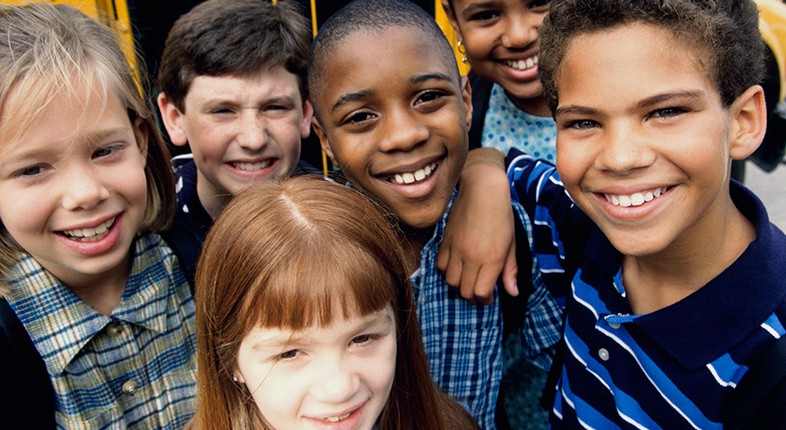 California Foster Care Abuse Attorneys
Los Angeles litigators handling sexual assault claims against foster care and child protective services
As of October 1, 2018, almost 55,000 kids in California were listed "in the system." Some were in foster care; some were living with family. Some had run away; some were missing entirely. The only thing they all have in common is that they are no longer living in their homes, because they have been removed for one reason or another.
Children in the system, sadly, tend to be overlooked, which makes them the ideal prey for sexual abusers. At Taylor & Ring, we hold those abusers, and the system they work for, accountable. Contact us in Los Angeles to speak with an experienced California foster care abuse attorney about your options.
Sexual abuse is common for kids in the system
The Children's Bureau (Administration on Children, Youth and Families, and the Administration for Children and Families) of the U.S. Department of Health and Human Services issues an annual report. It reviews and analyzes data regarding reports of child abuse and maltreatment to each state's child protective services agency. In 2017, the data showed that 7.5 million children were referred to CPS agencies, and that 8.6% of all referrals involved sexual abuse.
Why does sexual abuse continue to happen to foster kids?
Sexual abuse and assault often go unreported. This is especially true for children, who may believe that great harm will come to them or their families if they speak up about what is happening to them. For children in the system, however, the numbers can be even lower.
Children already feel unsafe
Foster kids – especially those who are not being raised in a relative's home – face unique challenges. In some instances, they are bounced from home to home. They haven't developed any close, long-term relationships (with other kids or with authority figures, including foster parents), so they don't know whom to tell. They may have been abused, sexually or otherwise, in an earlier placement, and have come to internalize that trauma as simply part of their lives. They may feel they will not be believed if they come forward.
Remember, too, that some children are removed from their homes precisely because they were victimized. By telling the truth about what happened, these children may believe that they are the ones who "ruined" their families and that they deserve to be punished; as such, being abused again could seem like a just punishment for their actions.
Child Protective Services in California is underperforming
The sad truth is, foster care and CPS is a numbers game – and the kids are losing at every turn. In 2017, per the Children's Bureau report, California:
Had a CPS workforce of 4,963 people. These are the men and women who handle intakes, screening, investigation, and alternative responses.
Handled 400,187 referrals of alleged abuse or maltreatment of some kind about 44 calls per every 1,000 children.

365,921 referrals resulted in an investigation or "alternative response"

Identified 3,497 sexually abused children.
There are not enough workers and too many cases, which leads to one outstanding and overwhelming problem: California takes much, much too long to help kids. The Los Angeles Daily News reported that, in 2017, the state failed to complete 78 out of every 100 investigations in a timely manner:
State officials were slow to investigate complaints of abuse or neglect, failed to notify investigators of serious sexual abuse allegations and didn't follow up to ensure cases were resolved, according to an audit released last week by the U.S. Department of Health and Human Services' Office of Inspector General.
In some cases, investigations took more than a year to complete, according to the report. It said these problems arose either because officials didn't follow procedures or because they had not been properly trained to handle complaints.
The system is failing our kids.
What are the signs of sexual abuse in foster kids in California?
It is a hard reality that identifying signs of sexual abuse in foster children in California may prove more difficult than it would with children who have been raised in one home. The disruption that comes with being forced to move from home to home, added to the uncertainties that many children face regarding their futures and their families, can cause children to behave in different ways. If you are fostering a child, or if you are engaged with a child in a professional way (i.e., as a teacher, coach, or counselor), you may notice the following:
An aversion to be touched in any way
Depressive or suicidal thoughts or actions (i.e., drug abuse, cutting, etc.)
Mimicry of the sex acts with their toys or with other children
Sexual aggression
Excessive or compulsive masturbation
Regressive behaviors (i.e., using "baby talk," having bathroom accidents, throwing tantrums, etc.)
Aggressive and/or possessive behavior towards personal items
Changes in grooming habits, including bathing
Dressing to hide his or her body/ dressing in an overly provocative way
California Child Protective Services negligence
California's Child Protective Services is supposed to keep children safe, and intervene in cases where children may be abused or neglected in some way. The system is part of the California Department of Social Services (CDSS). In cases where a foster child has been sexually abused or assaulted, it is possible that both groups could be held liable for damages in your case.
CPS and CDSS may also be held accountable for failing to remove a child who is at-risk.
A real-life example of negligence in Los Angeles
In 2018, Taylor & Ring secured a $45.4 million jury award on behalf of a young girl who was repeatedly molested and abused in her home. Despite the girl's disclosure to authorities, the Los Angeles Department of Children and Family Services did not follow up on her case, nor make any real effort to remove her from the home. As a result, our client endured years of sexual abuse.
Other forms of CPS negligence in California
What happened to our client in particular was truly egregious, but sadly, it is not that uncommon. Negligence can come in many forms:
Failing to report
Delayed response to claims
Failure to follow-up on claims
Failure to properly log claims and reports into the system
Failure to investigate credible claims of abuse
Failure to involve law enforcement
Failure to conduct background checks on foster homes and individual foster parents
Breaking confidentiality laws when it comes to reports of abuse
Related Content
California sexual abuse lawyers helping children in foster care
If your child was abused while in foster care, or if you suspect that Child Protective Services has failed your child, Taylor & Ring wants to help. Our Los Angeles sexual abuse attorneys have successfully represented victims of foster care abuse and CPS negligence. To learn more about our services, please call 776-6390 or fill out our contact form to schedule a free consultation. If you cannot come to us, we will travel to you.