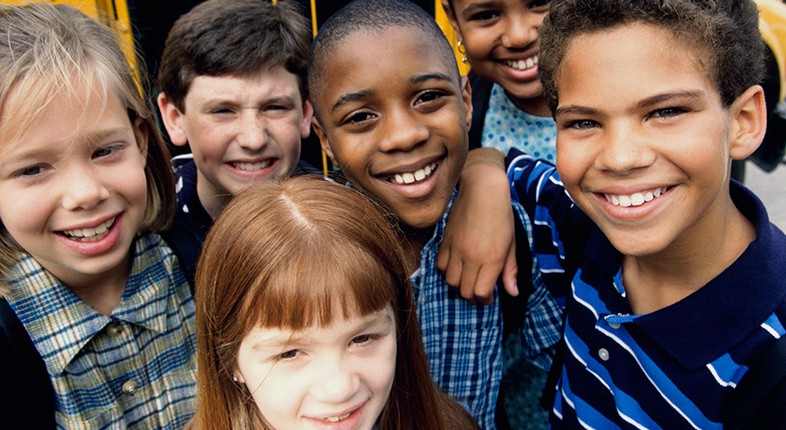 San Diego Child Sexual Assault & Abuse Lawyers
Compassionate representation for survivors across Southern California
When children are is sexually abused, they may not have that same small luxury of being able to comprehend that they did nothing to cause the abuse, or that what happened to them is a heinous crime for which their attacker should be punished. To make matters worse, many times these assaults are committed by people you trusted: a teacher, family member, adult friend, or priest.
The San Diego sexual assault attorneys at Taylor & Ring understand the feelings of betrayal you hold for the person who destroyed your child's innocence. Our caring attorneys are here to listen, and to help you hold the abuser or abusers accountable for the unimaginable mental, physical, and emotional damage inflicted on your son or daughter by bringing a civil suit against the perpetrator, and any institution that may have behaved negligently in hiring or supervising the attacker, or reporting abuse.
From the beginning, I knew I was in compassionate hands with Taylor and Ring. I was represented by Mr. Ring, and as a sexual abuse survivor, I felt that he went above and beyond a typical trial lawyer's obligations. Mr. Ring demonstrated such kindness and professionalism throughout my litigation experience that a process which can often feel worse than the abuse felt humane and empowering. I am forever grateful to have had Taylor and Ring's representation during a time when I felt completely alone. They are the best of the best!

⭐⭐⭐⭐⭐ [Google Review]
Child sexual predators are often people you know
If you are an adult in a child's life, you need to understand the dangers of sexual abuse and assault and who perpetrates these crimes. It is often done by the very people you trust the most and would least suspect. RAINN reports that 93% of children know their attackers.
Children and adolescents often are intimidated by authority figures in their lives and are hesitant to come forward and state that abuse has occurred out of fear of getting themselves, or an adult in trouble. Abusers can be:
Relatives
Coaches
Foster parents
Friends or neighbors
Religious leaders
Teachers
Youth leaders
Medical professionals
Not all sexual abuse is rape
When most people hear the words "sexual assault" they think of rape. Sexual abuse does not require penetration, and can come in the form of voyeurism, indecent exposure, or child pornography. California law also recognizes sexual assault as:
Attempted rape
Sexual exploitation, including the taking of photographs
Inappropriate or unwanted touching
Any unwanted penetration of the victim
Sexual abuse
Any and all forced sexual acts
Keep in mind that sexual assault does not automatically equate to a physically forced confrontation. Encounters may be initiated through an assertion of pressure, manipulation, or aggressive coercion.
Children cannot consent to sexual acts in California
To legally consent to a sexual relationship in California, a child must be at least 18 years of age and not under a disability that would render him or her unable to legally consent. Children under the age of 18 are not legally able to provide consent to participate in any form of physical relationship under any circumstances, regardless of who initiates the contact.
If you engage in any sexual contact with someone under the age of 18, you are guilty of a crime subject to criminal prosecution ranging from misdemeanor to felony charges. You are also subject to being sued civilly for a plethora of damages for the harm you inflicted on a child.
Who is liable in claims of child sex abuse?
The person who sexually abused your child must be held responsible for his or her criminal conduct and the San Diego child sex abuse attorneys at Taylor & Ring are ready and willing to handle the toughest cases to secure justice for your child. We will assess the facts and determine every party, including institutions, who should be held responsible for causing harm to your child while in their care. Additional parties who could be included are:
A mandatory reporter who was derelict in their duty to report suspected sexual abuse or assault.
Institutions and organizations responsible for oversight of their employees and agents and volunteers, including religious institutions, youth organizations, and public and schools.
Any person or entity that covered up any child sexual abuse or assault.
Property owners who neglected to provide reasonable security measures to protect those on their premises.
Employers who negligently hired or continued to employ the assailant.
Adults who failed to properly supervise a perpetrator to prevent the assault.
An agency or government entity that failed to investigate reports of abuse.
The San Diego child sexual assault attorneys at Taylor & Ring work tirelessly to protect the rights of innocent children. We support and defend your right to seek justice for your child.
Seeking damages for survivors of child sexual abuse and assault
When you first realize that your child has been sexually abused or assaulted, your emotions waiver between anger and despair over your child having to find a way to live with the horror of what has happened to him or her. We know that nothing in the world can fix what your child and your family are going to go through for years to come, and you are going to need resources to help soften the blow over time. Pursuing a civil action can help provide you with a little comfort in knowing that you will have the significant financial support needed to heal your entire family.
Compensation we will fight for so that your loved one can rebuild his or her life includes:
Pain and suffering
Punitive damages designed to deter similar future behavior
Current and future medical expenses
Current and future counseling
Current and future loss of income
Our attorneys want to ensure that you receive the maximum amount of compensation for all damages you and your child have suffered.
If you learn that your child has been a victim of sexual abuse or assault
Once you have learned that your loved one has suffered a sexual assault, there are important steps that you need to take to better your chances of obtaining justice and being able to recover from such a life-altering event, such as:
Reporting the abuse to the proper law enforcement agency/agencies immediately.
Seeking medical attention for the victim immediately upon disclosure or discovery of abuse or assault to preserve valuable evidence that can strengthen both a criminal and civil case that will provide needed justice for you and your child.
Scheduling a consultation with a licensed counselor who specializes in child sexual abuse and assault to help your child deal with the impending emotional and psychological trauma.
Consult with our knowledgeable San Diego child sex abuse attorneys at Taylor & Ring to understand your options for filing a civil action. Our job as your advocate, is to take your legal burden on our shoulders to help you mend your lives.
Seasoned San Diego child sexual abuse lawyers confront your child's attacker
At Taylor & Ring, we understand that children are afraid to speak up about childhood sexual assault. We are here to fight for your child and you, to seek justice under the law that your perpetrator deserves for the harm inflicted on your innocent loved one. Healing takes time, and we want to help provide you the opportunity to heal under your own terms. Talk to our lawyers today at 310-776-6390 or complete our contact form to schedule a consultation.