Sex Abuse and Religious Organizations Claims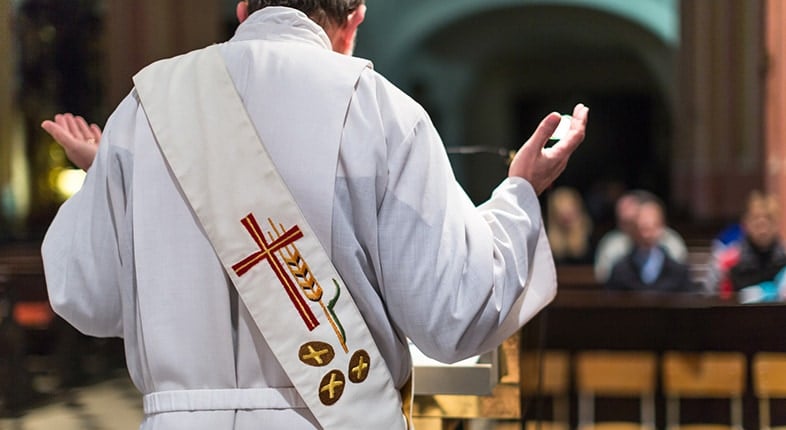 San Diego Sex Abuse Attorneys Handling Claims against Religious Organizations
Committed to helping sexual assault and abuse victims throughout the state
Places of worship are sacred, and by their very definition are supposed to be safe havens for all who enter, no matter his or her beliefs. Sadly, churches, temples, synagogues, mosques, and other places of worship are no longer communities immune from evil. The accounts of child sexual abuse and assault that have come to the surface despite the best efforts of religious leaders to deny them, depict decades of horrors.
The trusted sexual abuse and assault attorneys at Taylor & Ring have been protecting the rights of San Diego citizens for decades. Our legal team understands survivors' concerns about the stigma associated with sexual assault by a religious figure. We empathize with the pain and feelings of betrayal that come with being a victim of sexual abuse by someone who broke the holiest of trusts. Together, we can reclaim your life by holding the perpetrators accountable for the acts committed against you both criminally, and by filing a civil claim. Call us today to tell us your story.
San Diego religious leaders who ignore their duty cause catastrophic injuries
Anyone from a place of worship who is in a position of authority, or who acts as an agent of that institution, is automatically viewed as trustworthy and above reproach by his or her congregants. Your children are taught early on to look up to positive religious influences in his or her life from priests, rabbis, and imams to Sunday school teachers and youth group advisors. Coupled with being taught to respect adults in positions of authority, children are programmed to believe that people in these positions would never harm them so they may be confused when sexual abuse or assault occurs at the hands of one of these figures.
Children are legally unable to consent to being touched in a sexual manner by anyone, and any act involving groping, fondling, pornography or other sexually suggestive activities is explicitly unwanted and illegal.
When this behavior is pushed onto children in a religious setting, or perpetrated by someone affiliated with their place of worship, it can be excruciatingly difficult for a child to explain what happened to a trusted adult. It can be even more difficult for an adult survivor to disclose their abuse years later out of fear that delayed reporting won't be believed. Our attorneys understand that everyone has to come to terms with his or her abuse in his or her own time. If that time is now, we are here to help you through it to bring your abuser to justice.
Sexual predators use the cover of religious institutions as hunting grounds
As reported by the organization Darkness To Light, about 60% of children who have endured sexual abuse do so at the hands of a person highly trusted by their family. Who is more trusted than someone you literally put your faith in? You feel safe under the cover of the place you attend to pray, and so do the abusers who take advantage of your child's innocence. For years they have seen incidents and accusations swept under the rug without reprisals or any true form of punishment – all sending the message that they will be protected when they ruin children's lives.
If a child or an adult survivor you care about has experienced a sexual assault connected with attending a house of worship, our attorneys want to provide you with the legal support you will need to right the wrong. We know the right questions to ask to reveal the behaviors that point to sexual abuse or assault.
Grooming
Religious figures, such as ministers, rabbis or priests, singling out a particular child to pay special attention to may make that child feel more comfortable with that adult, and feelings of safety are built in simply by his or her position of leadership. A child might be given special privileges that other children don't receive, or the child may be given preferential treatment designed to endear him or her to an authority figure. At first glance, this may seem like the innocent behavior of a religious leader who sees exceptional qualities in your child that he or she wants to cultivate, when in actuality, this is "grooming" behavior.
Grooming helps provide an abuser with opportunities to assault a child without drawing attention to the fact that something improper is going on. The relationship may even outwardly appear parental in nature to anyone watching, but once the abuser has gained the trust of the victim's family, and the victim, abuse is soon to follow.
Shaming
Shaming their victims is one way sexual abusers attempt to ensure the child remains secretive, which only allows the abuse to be prolonged, causing deeper psychological trauma. Religious leaders have the advantage of using their setting and the child's faith against him or her to incite feelings of guilt. Abusers within the church or other religious institutions may also threaten their victims with punishments such as excommunication or tarnishing the family's reputation, or even reinforcing the fear that no one will believe them.
If you have been made to feel ashamed of acts inflicted upon you as a child, you need to understand that you are not at fault. Your abuser is to blame, and we are here to help you stand up for yourself to shed light on his or her criminal actions.
The long-term, devastating effects of abuse on children and adult survivors
Overwhelming feelings of grief have no time limit, especially if you have kept your pain a secret for years. Whether you were assaulted recently or decades ago, we understand that processing those feelings will be difficult for you.
Some of the victims we have been able to help through their sexual abuse by clergy members have described some of the psychological toll they have experienced, including:
Guilt about the abuse and assault
Struggles with self-esteem
Anxiety and depression
Fear
Difficulty setting boundaries
Maintaining personal relationships
We want you to know that it doesn't need to feel this way forever, and we're here to help you reclaim your power and take control back over your life by holding your abuser accountable. You have a right to be able to attend a place of worship without feeling violated by someone you connect to your faith. Something has been taken from you and you deserve to get it back. Take the first step by speaking with one of our caring child sexual abuse and assault attorneys.
What can I do if I was sexually abused by members of a San Diego religious organization?
Adults, teenagers and children all have the right to feel safe from sexual pressure, coercion or force by a religious leader. No one affiliated with a place of faith has the legal right to engage in sexual abuse of another person. If you or a loved one have been the victim of sexual abuse or assault, you may be eligible to seek compensation for the crime committed against you.
Following are some important steps to take if you've suffered abuse at the hands of a priest, rabbi, or other religious figure:
If a sexual assault just took place, take the victim to a hospital to have a sexual assault forensic exam performed. As traumatizing as it may be, there are specialists trained in sexual assault who may be able to obtain crucial DNA evidence within 72 hours of an attack that will vastly improve the chances of obtaining a conviction against your child's attacker.
The first step you need to take is to report the abuse you suffered at the hands of your house of worship to the proper authorities. Do not confront your abuser as this may cause valuable evidence to become lost, and your abuser may become protected by the religious leadership. Allow the police to do their job of investigating before the opportunity arises for your case to become damaged before it truly begins.
Speak with an experienced San Diego sexual assault attorney who can advise you on your legal options and provide compassionate, confidential counsel.
Locate a mental health professional who specializes in sexual assault and abuse to help you work through the range of emotions and life changes you are experiencing to allow yourself to begin to recover from your attack.
Our attorneys work hard for you and strive to provide our clients with results that help them put their lives back together. You deserve to be compensated after such a demoralizing experience that many times robs victims of their religious faith, and their faith in people they should have been able to trust. To learn more about how to hold your abuser accountable, take a look at the sexual abuse laws in California.
Advocating for yours or your child's rights after a sexual assault in San Diego
Taylor & Ring's nationally recognized lawyers feel morally bound to fight for the rights of sexual abuse and assault survivors across California. Our decades of experience allow us to skillfully and compassionately represent victims of sexual abuse against any perpetrator who caused his or her pain. If you or a loved one have been subjected to abuse in a religious institution, or at the hands of its leaders or staff, we want to hear your story and help you begin to recover. Talk to our attorneys today at 310-776-6390 or complete our contact form to schedule a consultation.