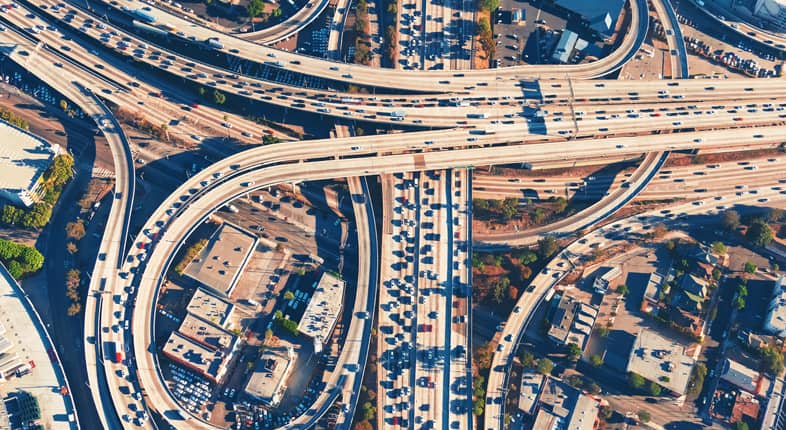 Los Angeles Mass Transit Accident Lawyers Hold Government Agencies Responsible
Aggressive advocacy for people hurt by public transportation vehicles throughout Southern California
Every day, more than a million people travel with the Los Angeles County Metropolitan Transportation Authority (LACMTA). These busses and railways move the residents of Southern California millions of miles every single week. While the vast majority of these trips end in safe arrivals, injury-causing accidents can and do happen. When these incidents occur, you need an aggressive Los Angeles mass transit accident attorney to assert your rights against powerful government entities.

At Taylor & Ring, we have successfully represented our clients against numerous public agencies. We understand the complexities of these matters, so you can confidently trust us with the details of your case. If you were seriously injured as a passenger on public transportation or in a collision with a commuter bus or train, secure qualified legal representation without delay. These cases require extensive investigation and preparation. Don't lessen your chances for high-value compensation by waiting to obtain high-quality representation.
Types of mass transit injuries
Trust our knowledgeable attorneys to explain your rights and evaluate your claims if you or a family member was involved in one of the following incidents:
Pedestrian injuries. When drivers negligently operate their transit vehicles, they place pedestrians at risk of harm. Speeding, failing to follow stoplights and intoxication can all lead to these tragedies.
Auto collisions. Driver negligence, along with mechanical failures, can also lead to violent collisions involving buses or trains.
Passenger injuries. When public transit vehicles stop abruptly or become involved in crashes, passengers can be severely injured or killed.
Our lawyers have successfully represented numerous transit accident victims, obtaining significant awards on their behalf, including:
$4.25 million settlement for a man hit by an MTA train in Los Angeles
Our experience extends to cases involving the Metro Rail trains and the various MTA bus systems. We help clients who have suffered injuries on Metro Transitway (Metro Liner), Metro Local, Metro Rapid and Metro Express.
$3.25 million settlement for a woman involved in a Metrolink collision in Chatsworth
$2.2 million settlement for the wrongful death of a man and a child whose car was hit by a train
Representing parties injured on transit platforms
Transit injuries do not only occur aboard the vehicles. We also represent victims injured within transit stations and on platforms. LACMTA is responsible for also maintaining these facilities in a reasonably safe manner. When this duty is not met, transit riders can become seriously injured. For example, a train rider slips and falls on a spill inside the Wilshire/Vermont station. Though this injury did not occur on a bus or train, the transit authority may still be held responsible.
Along with slip-and-fall accidents, the criminal actions of others are also common causes of injury within transit stations. While the transit authority cannot be held responsible for every criminal act, it does have a responsibility to maintain stations and platforms in a reasonably secure manner. Surveillance cameras and security guards can be used to meet this goal. They can also make an effort to ensure that all employees meet minimum background check requirements. When stations or platforms become unreasonably dangerous, our knowledgeable Los Angeles mass transit accident attorneys assist people injured by this negligence.
Skilled attorneys can handle the complexities of a government case
There are special legal considerations when suing a government entity, including a short window of available time to file notice of the claim. Once the statute of limitations expires, you cannot recover compensation, even for a permanent injury. To hold LACMTA accountable for your injuries, you must file a Notice of Claim within six months of the date of the accident.
There are also immediate concerns regarding the preservation of critical evidence. Particularly with public trains and buses, valuable evidence can be easily tainted or lost forever. Thus, engaging a qualified attorney with mass transit experience early is important. We move quickly to thoroughly investigate your claims and identify the exact cause of your injuries.
Our Los Angeles mass transit accident attorneys have brought successful suits against the MTA for accidents and injuries involving buses and light rail trains. We provide vigorous representation throughout Los Angeles County and the surrounding counties of Southern California.
Mass transit accident cases are complex; let a Manhattan Beach personal injury attorney help
If you were injured in a transit accident, don't wait to contact an experienced Los Angeles transit injury attorney. We help you preserve important evidence and locate witnesses who can help your assert a successful claim. The highly skilled lawyers at Taylor & Ring have recovered verdicts and settlements in a wide range of cases, including lawsuits against governmental entities. Call us today at 310-776-6390 or complete our contact form. We offer free initial consultations.
Se habla español.
Related Articles