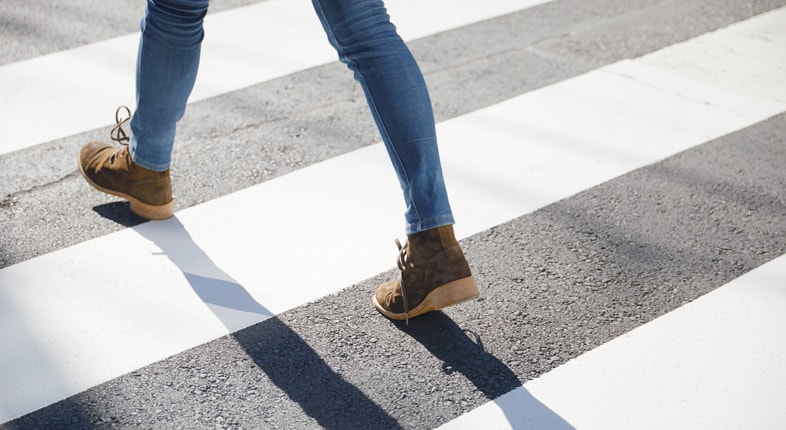 Manhattan Beach Pedestrian Accident Lawyers
Aggressively seeking compensation for injured pedestrians throughout Southern California
Thousands of pedestrians are injured or killed in California each year by aggressive, distracted, intoxicated or otherwise negligent drivers. According to the Pedestrian & Bicycle Information Center, in 2015, more than 5,000 pedestrians were killed nationwide in auto-related crashes. That accounts for 15 deaths every single day. Injury estimates are also alarming, with about 70,000 of these incidents each year. Without any protection surrounding them, pedestrians are extremely vulnerable to great harm, including permanent disability or death.

The personal injury lawyers of Taylor & Ring are proven advocates for victims of serious accidents. If you or a family member was struck by a motor vehicle, our skilled Los Angeles pedestrian accident attorneys are prepared to help. We will investigate immediately and commit the necessary resources to help you obtain full compensation.
Proven Los Angeles and Southern California pedestrian accident attorneys
Our experienced attorneys provide high-quality representation for people hit by cars, trucks or buses at intersections, in parking lots or while simply walking down the sidewalk. Our firm has obtained notable verdicts and settlements in big cases, including:
A $4.3 million settlement with the private school employer for a pedestrian who suffered significant brain injury when he was struck by a teacher who was driving in a work-related capacity.
A $1.1 million jury verdict for a client who was standing on a street corner when he was struck by a car after it collided with another vehicle.
In pedestrian accidents, the defense often argues that the victim was crossing against the light, jaywalking or otherwise at fault. Our experienced trial lawyers are skilled at countering these arguments and keying in on the driver's negligence. We know that excessive speed, talking or texting on a cellphone, failing to yield the right of way or simply failing to see the person on foot are all contributing factors to these accidents. We visit the scene of the accident to gather evidence and talk to eyewitnesses. If necessary, we can also call on professional investigators and accident reconstruction experts to establish liability.
Handling various types of injuries
The violent nature of a pedestrian accident often causes injuries from multiple sources. For example, an accident may begin with an individual being hit by one vehicle. The impact of the crash may propel the victim's body into another area of the street, where he or she is struck by an additional vehicle. A report from the National Institute of Health explains common injury patterns seen among pedestrians who are struck by vehicles. It lists the following as the most frequent types of pedestrian injuries:
The lower extremities are the most frequently injured body parts in a pedestrian accident. This is due to the height of the average person when compared to the height of a car's hood. These injuries often include broken bones, along with hip and pelvis fractures.
Head and neck injuries are the second most common. Brain injuries, including concussions and brain swelling, are fairly common. These catastrophic injuries can also result from a foreign item penetrating the skull during the crash. Severe whiplash and neck strains also fall under this category.
Upper extremity injuries rank third, with broken arms, hands and shoulders being common. One pedestrian may suffer any combination of these injuries, along with other common harms, like spinal cord injuries, lacerations, contusions and blood clots.
Vehicle speed, the angle of impact and the design of the car can all affect the resulting injuries in a pedestrian crash.
Taylor & Ring is known for maximizing compensation in cases of catastrophic injuries and fatal accidents. Pedestrian injuries are often disabling and life-altering. We work with the victim's family, medical personnel and other professionals to present a detailed case for future medical care, rehabilitative services, disability or disfigurement, lost earnings, pain and suffering, and reduced quality of life.
Contact Manhattan Beach pedestrian accident lawyers with a track record of success
At Taylor & Ring, we support each and every client from day one through the resolution of the case. Our knowledgeable Manhattan Beach pedestrian injury lawyers provide help with legal and insurance matters while we are pursuing compensation. While you recover from your injuries, we focus on your financial recovery. Call 310-776-6390 or complete our contact form to speak with a highly skilled attorney today. We offer free initial consultations to discuss your case.
Se habla español.
Related Articles