California's AB 218 Will Help Protect Victims of Childhood Sexual Abuse

On October 13, 2019, Governor Newsom signed A.B. 218 into law. The bill, originally introduced by Assemblywoman Lorena Gonzalez (D – San Diego), increases the time limits for childhood victims of sexual assault to bring a civil claim against their perpetrator. It will go into effect January 1, 2020.
Childhood victims of sexual assault will have until the age of 40, or within 5 years of the discovery of the abuse, to file a civil lawsuit for damages...
Under the new law, childhood victims of sexual assault have until the age of 40, or within 5 years of the discovery of the abuse, to file a civil lawsuit for damages. It also provides a three year window of revival for claims that would have otherwise expired because of the statute of limitations.
Furthermore, the legislation says that if the abuse was covered up, the victims may be entitled to up to triple the damages.
What is AB-218
An act to amend Sections 340.1 and 1002 of the Code of Civil Procedure, and to amend Section 905 of the Government Code, relating to childhood sexual assault.
We invite you to read the legislation here.
What Adult Victims of Childhood Sexual Assault Should Know about Assembly Bill 218
Over the last few years, waves of women and men have come forward to tell their stories and speak truth to power. The #TimesUp and #MeToo movements have helped shine a light on the perpetrators of sexual abuse and assault. The work we do at Taylor & Ring has forced LAUSD and other local school districts to own their own failures when it comes to "passing the trash." Over the past year, more and more dioceses have been releasing the names of priests and clergymen who have been credibly accused or proven to be sexual predators, including a list of 1,000 victims and 300 priests from eight different diocese in Pennsylvania.
The reckoning has come. And part of that reckoning is Assembly Bill 218, reintroduced this January by Assemblywoman Lorena Gonzalez (D – San Diego). The bill aims to expand protections for childhood victims of sexual assault, who have now reached the age of adulthood, and discovered that they are time barred from filing a lawsuit.
"The idea that someone who is assaulted as a child can actually run out of time to report that abuse is outrageous," Assemblywoman Gonzalez told East County Today. "More and more, we're hearing about people who were victims years ago but were not ready to come forward to tell their story until now. We shouldn't be telling victims their time is up when in reality we need them to come forward to protect the community from future abuse."
Across the nation, there's been a real surge in states enlarging the statute of limitations for victims to bring a lawsuit…. Some states haven't done that yet, but a lot have. In California, they also enlarged the statute in January, with Assembly Bill 218, which made it a lot easier for adults to bring a lawsuit for what happened to them as children, against organizations. We're really seeing the impact of that.

David Ring, "Giving Voice to the Silenced: Anatomy of a Sexual Abuse Practice at Taylor & Ring"
What the current law says
Under California's current laws:
In any civil action for recovery of damages suffered as a result of sexual assault, where the assault occurred on or after the plaintiff's 18th birthday, the time for commencement of the action shall be the later of the following:
(1) Within 10 years from the date of the last act, attempted act, or assault with the intent to commit an act, of sexual assault by the defendant against the plaintiff.
(2) Within three years from the date the plaintiff discovers or reasonably should have discovered that an injury or illness resulted from an act, attempted act, or assault with the intent to commit an act, of sexual assault by the defendant against the plaintiff.
At this time, a claim must be filed by the time a person is 26 years old (within 8 years of reaching the age of majority, which is 18 years old), though the laws allow for the extra three years for additional discovery.
Furthermore, certain felony acts of sexual assault, such as aggravated rape, are no longer constrained by a statute of limitations, meaning that police can charge a perpetrator at any time, whether it is 3 years later or 30 years later. Some crimes, however, are still governed by a statute of limitations.
What Assembly Bill 218 proposes
The proposed changes in AB 218 would:
"expand both the statute of limitations for the time given to victims of childhood sexual assault, from age 26 to age 40, and the period for delayed reasonable discovery from three to five years. After enactment, the measure would also allow for a window of three years for the revival of past claims that might have expired due to the statute of limitations.
In cases where a child becomes a victim of sexual assault as the result of an effort to cover up past assaults, AB 218 will allow a court to award recovery of up to treble damages from the defendant who engaged in the cover up."
Waiting for the law to change before filing a claim is a mistake
AB 218 is an excellent start, and we fully support Representative Gonzalez in re-introducing it. But we also know that the wheels of justice can turn slowly, and waiting for this bill to become a law would be a mistake.
First, there are many exceptions to the current California laws regarding sexual assault. For example, even though victims of child molestation are held to 10 years statute of limitations in civil cases, criminal charges can be pursued within one year of a victim coming forward, even if he or she does so well after the 10 years statute of limitations has passed.
Second, just because the bill has been reintroduced, and has significant support, does not mean it will pass – and does not guarantee it cannot or will not be challenged in court. After all, California is currently considering multiple bills that could change the statute of limitations when it comes to sexual assault and abuse, and it could be months or even years before they are voted on by the state legislature.
Finally – and this is the most important part – the laws are incredibly complicated, and cases like these cannot be rushed. It can take a long time to build a case, and time is not always on your side. The best thing you can do if you are an adult who was sexually abused as a child, and you wish to file a lawsuit, is to speak to an attorney today. Taylor & Ring has tried numerous high-profile sexual assault cases to completion, and has secured more than $171 million in settlements and verdicts on behalf of our clients. Because of this experience, we know what exceptions to the rules may apply, and what kind of deadlines you are up against when it comes to a claim.
We have the resources. We have the skills. We have the experience. We have the track record.
When you are hurt, we have the drive, the passion, and the know-how to protect you.
If you were a childhood victim of sexual assault or abuse, Taylor & Ring wants to help you get justice. Our Los Angeles sexual assault lawyers have represented clients throughout California. Let us help you, too. Please call 310.776.6390 or fill out our contact form to schedule a free consultation with a member of our team.
Related Articles
Read Natalie Weatherford and Sonya Ostavar's interview with Lawyer Monthly about the impact of AB 218.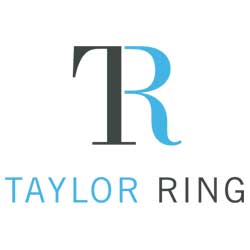 Serving clients throughout the Greater Los Angeles and Southern California area, we represent victims in a variety of civil litigation cases. If you or a loved one has been injured, turn to an experienced Los Angeles personal injury or sexual assault lawyer.
Find out more about Taylor & Ring.