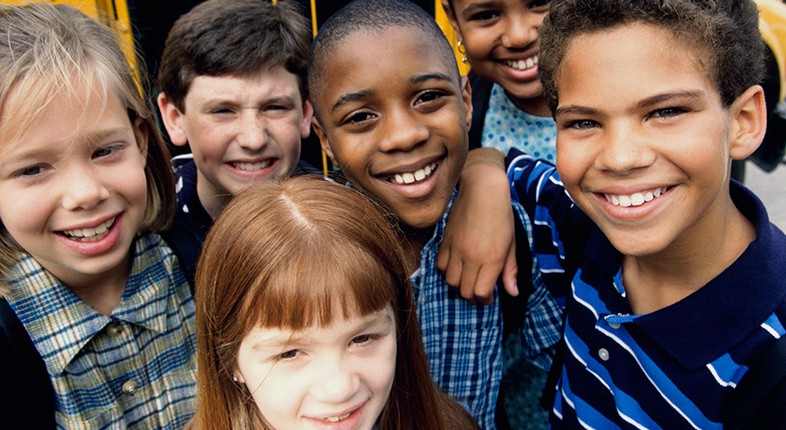 What Does Sexual Abuse in California's Schools Look Like?
Experienced Los Angeles abuse attorneys explains the signs to watch out for
Keeping your kids safe is the number one priority of every parent, but we can't protect them from everything. We hope that, with the right tools and the right support, we can teach them how to avoid harm; but we also rely on their teachers and schools to carry on that tradition. But what do you do when the schools fail your child?
Taylor & Ring has always fought to protect children. If your child was sexually abused, assaulted, or harassed at a California school, our attorneys will be there to help. Contact us today in Los Angeles to learn more.
Recognizing the signs of sexual abuse
Not all signs of child sexual abuse are immediately apparent. In fact, some may seem totally innocuous at first. What you should look for are patterns of changed behaviors, which could be a clue that things are changing:
Radical shifts in grooming and bathing habits
Wearing inappropriate clothing (such as clothing that exposes more of your child's body, or clothing that is designed to hide as much of the body as possible)
Withdrawn behavior, including sullenness or secrecy, or isolation
Sudden bouts of anxiety or panic
Desires for sharp, clear boundary lines
Excessive amounts of time spent online
Destructive behaviors, including using drugs or alcohol, or attempting to self-harm
The insidious part of school sexual abuse is how easy it can be to miss the signs. We cannot tell you how many parents we've helped who have said things like, "I should have known," or "I can't believe I didn't see it."
We understand that your initial instinct may be to chalk up these behaviors to hormones, especially if you are raising a teen or a "tween." The same can be said for very young children, who might lack the vocabulary to discuss what is frustrating them in everyday life.
How sexual abuse occurs
Generally speaking, abuse happens gradually: a teacher who takes a special interest, a coach who is willing to go the extra mile, a new friend who loves spending time with your child. This building of confidence and trust is part of the grooming process. The National Center for Victims of Crime describes it like this:
"This process begins with identifying potential victims, gaining their trust, and breaking down their defenses. These grooming tactics are often directed at potential youth victims as well as the adult caregivers—parents, other youth-serving professionals, and the community-at-large…. Grooming helps the offender gain access to the victim, and sets up a relationship grounded in secrecy so that the crime is less likely to be discovered."
Grooming is all about control: control over your child, and control over the relationship. Like all forms of sexual assault, it is grounded in fear and a desire for power. It is also not limited to adult sexual predators; bullies of all ages will engage in these behaviors.
The most common manifestations of sexual abuse include:
Inappropriate texting, emails, or communication from a school employee, teacher, or peer
Online attacks, including leaving nasty comments, posting photos or videos, or doxing (the posting of personal information about another person, such as addresses or phone numbers)
Teasing, harassing comments in front of other people or while your child is alone with this other person
Harassment, including gender bias, discrimination for sexual preference or orientation, and so forth
Sexual hazing, which is often swept under the rug as "boys will be boys"
Physical assault or rape
Threats of physical assault or sexual assault
Not all acts of sexual abuse are physical, and sadly, not all adults view sexual abuse the same. For example, if your child continuously has her bra strap snapped by fellow students, that is an act of sexual abuse – but the school may not define it as such.
Protecting your child from future abuse
Even if your child has not been abused, there are important steps you can take to protect him or her:
Talk to your child. This can be difficult for parents and children. Your kids will want their privacy, and you may be seen as invading their space. But do it anyway; they need to know that you are on their side. Ask them about their day, about their friends, and about their lives.
Talk to your child's teachers. Nobody wants to be a "helicopter" parent, but checking in with your child's teachers is a good way to open up a dialogue, should a problem arise later. A simple "How is my child doing?" or "Have you noticed any strange behaviors?" can help.
End problematic relationships. Your child's teacher does not need his or her cell phone number. Your child does not need to be "friends" with his or her coach on social media. If there are adults or other children whose relationships with your child make you uncomfortable, explain that to your child (as best you can, given his or her age). You should also make these boundaries clear to the adult.
Use a content blocker online. There are many programs that disallow certain websites or programs to be viewed on your computer, tablet, or cell phone. Take advantage of them.
Seek an objective third-party. If you feel your child is hiding something, but he or she will not share that with you, seek professional help through a counselor or therapist. Then, respect your child's relationship with that professional. Counselors are mandated reporters: if your child reveals abuse, the counselor is required by law to report it to law enforcement.
Read more: How this one simple habit can protect your teen from sexual abuse
When the school fails your child
This is the cold, hard truth: your child is in school at least 8 hours a day. His or her teachers, coaches, counselors, and school administrators may even spend more time per day with your child than you do. They are also supposed to receive training to identify potential signs of abuse or neglect.
If your child's sexual abuser is a teacher, coach, or staff member, you can hold the school accountable for its failure to act – not only in failing to protect your child, but for hiding or ignoring any accusations or allegations that have been made (formally or informally) against the abuser.
[http://abcnews.go.com/Nightline/video/passing-trash-part-womans-teacher-targeted-teen-sexual-46743962]
Understanding the role of a mandated reporter in your child's school
Under the Child Abuse and Neglect Reporting Act, or CANRA, "Mandated reporters are individuals who are mandated by law to report known or suspected child maltreatment. They are primarily people who have contact with children through their employment. Mandated reporters are required by the state of California to report any known or suspected instances of child abuse or neglect to the county child welfare department or to a local law enforcement agency (local police/sheriff's department)."
In a school system, mandated reporters are:
A teacher
An instructional aide
A teacher's aide or assistant at public or private school
An employee of public school
An administrative officer or supervisor of child welfare and attendance of any school
An administrator of day camp, public or private
An administrator or employee of a public or private youth center, youth recreation program, or youth organization
An administrator or employee of any organization whose duties require direct contact and supervision of children
Any employee of the state or county education system whose duties bring them into contact with children on a regular basis
A licensee, administrator, or employee of a licensed community care or child day care facility
A Head Start program teacher
An employee of a school district police or security department
Any person who works in a child abuse prevention program in any school
Making a claim for compensation
If your child has been the victim of sexual abuse in a California school, you can file a civil lawsuit against the abuser, the school district, and any other related parties. You are entitled to make this claim even if the perpetrator is not charged with a crime, though some parents may choose to wait to file a claim until a criminal conviction has been obtained.
At Taylor & Ring, we walk you through this process, and represent your child in trial. As Los Angeles sex abuse attorneys, we have secured millions of dollars in verdicts and settlements for students who have been traumatized. We know what kind of road you have ahead of you, and what kind of challenges you face. We promise that we will never stop fighting for your child.
Related Content
Fighting for California students who were sexually abused
Taylor & Ring has fought to protect student victims of sexual abuse for more than 20 years. To speak with an experienced Los Angeles child sex abuse lawyer, please call 310.776.6390 or complete our contact form to schedule a consultation with a member of our team. We serve clients throughout California, and will travel to you if you cannot come to us.