Mario Batali Acquitted of Sexual Assault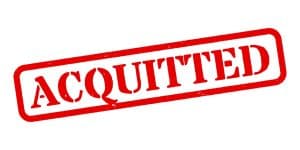 This past May, Mario Batali was cleared of sexual misconduct charges. The famous TV chef and restaurateur was charged with indecent battery and assault after a situation that took place in a Boston bar with a woman. The woman accused Batali of forcibly kissing and groping her in 2017. Batali faced two and a half years in prison if he was found guilty.
Batali waived his right to a jury trial, and then refused to take the stand. After two days, Batali was found not guilty on the grounds of credibility issues with the accuser. Although he was found not guilty for this particular case, four other women have also come forward with sexual misconduct allegations against the celebrity chef.
What is sexual assault?
Sexual assault is the act of sexual violence against another person. Sexual assault consists of any inappropriate sexual activity that forces a person to engage in actions without their consent. There are many unwanted sexual behaviors that fall under the umbrella of sexual assault. Some of the behaviors that can be considered sexual assault include rape, intimate partner sexual violence, date rape, and child sexual abuse.
Rape
Rape is the act of forced penetration without the victim's consent. When people think of the type of force that is used in the act of rape, they usually assume physical force. However, there are other types of force that perpetrators can use to pressure victims into rape. Perpetrators can also use emotional manipulation or psychological force to coerce a victim into nonconsensual sex.
Intimate partner sexual violence
Another form of rape or sexual assault is intimate partner sexual violence. This form of sexual violence can take place in different types of intimate relationships, from dating to marriages. The cause of this type of behavior includes abusive sexual behavior from a partner.
Date rape
One of the most common forms of rape involves date rape. The state of California doesn't differentiate between rape and date rape, although in instances of date rape, the victim may already know their attacker. However, a victim's relationship to the perpetrator doesn't matter. A person has just as much of a chance of being assaulted by someone they know as they do of being assaulted by a stranger.
Child sexual abuse
Child sexual abuse is an act of sexual violence an adult perpetrates on a child. Predatory adults exert their authority and power over children to coerce them into engaging in inappropriate sexual activity. All sexual activity between a child and an adult is illegal because children cannot consent. Acts of child sex abuse do not have to be physical to be defined as child sexual abuse. Inappropriate actions like sexually suggestive conversations and the distribution of sexually explicit material to children are also considered acts of child sex abuse.
What are the effects of sexual assault?
Sexual assault is a traumatic and violent experience that can cause victims to experience emotional and physical trauma. This will show up in different ways throughout the rest of the victim's life.
Physical effects of sexual assault
Sexual assault can cause a victim's body to experience long-term consequences for the rest of their life. Some of these include high blood pressure and a decrease in sleep quality. The trauma can become so extensive that some sexual assault victims experience difficulties with self-care, like visiting a doctor or a dentist. These actions require a certain amount of trust, which sexual assault victims may struggle with.
Mental effects of sexual assault
Some of the common mental effects of sexual assault involve disorders like post-traumatic stress disorder (PTSD) and depression. Sexual assault victims may also experience different forms of anxiety throughout different periods of their lives. The trauma from the assault can cause victims to experience low self-esteem, mood swings, and isolation. Victims may never feel comfortable in the presence of certain people and may even blame themselves for their assault.
Who can be held liable for sexual assault in Los Angeles?
When you or a loved one have been sexually assaulted, there are multiple parties that you may hold liable. Based on the circumstances of your incident, the following parties can be held liable for your damages:
Employers
If your sexual assault happened at your workplace, you have the right to hold your employer liable for your injuries. All employers in the United States have a legal obligation to their workers to provide a safe working environment to their workers. If you file a complaint against another coworker for sexually harassing you, and your employer fails to investigate your complaint, that is an act of negligence. Your employer's negligence could have contributed to your sexual assault, and you deserve to seek compensation against your employer for the role they played.
Schools
Many sexual assault incidents take place at public schools, private schools, and college campuses. Schools have a legal obligation to handle and investigate sexual assault allegations. Instead, many school districts drop the ball and allow sexual assault incidents to continue. If this is the case, you have the right to hold the school district liable for their negligence in your sexual assault incident.
Property owners
If your sexual assault took place at a Los Angeles business or a residence, you can hold the property owner liable for your sexual assault. Property owners have a responsibility to provide a safe environment for their visitors. Business owners in particular must provide certain safety measures like a healthy security presence and security cameras. The lack of these safety measures can be considered an act of negligence.
You can trust the attorneys of Taylor & Ring to seek the justice that you or your loved one deserve. We promise to represent you in a way that is honest, reliable and aggressive. Call us today at 310-776-6390, or complete our contact form to schedule a confidential and free initial consultation. We serve clients in Los Angeles and throughout Southern California.
Related Sexual Abuse and Assault Content