Trevor Bauer Won't Face Criminal Charges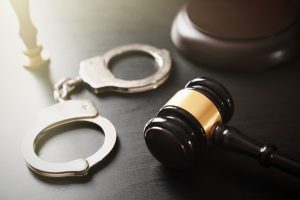 When you have been assaulted by another person, you expect to be represented and fought for by the District Attorney (D.A.). However, while the D.A. will bring up charges against the alleged perpetrator, they will not always find enough evidence to support the accusation. However, victims can still file a civil claim against their assaulter, and it is important to know you have this option. A recent case worth looking at involves the sexual assault allegations against Los Angeles Dodgers pitcher Trevor Bauer.
The accusation against Trevor Bauer
In 2021, a woman from San Diego accused Los Angeles Dodgers pitcher Trevor Bauer of becoming violent during sexual encounters at his home in Pasadena. The woman alleges that Bauer choked her until she lost consciousness, then repeatedly punched her, giving her injuries that required hospitalization. Reports NBC News, "The district attorney's office said it reviewed allegations of assault by means likely to produce great bodily injury, sodomy of an unconscious person and corporal injury resulting in trauma."
The woman claims that she suffers from PTSD and mental trauma, as well as having experienced the physical trauma of the act. She even went so far as to obtain a restraining order against Bauer, though a judge declined to make the order permanent in April of 2021.
Throughout these accusations, Trevor Bauer denied it all, saying the he had never assaulted the woman at any time, and only that they were both consenting parties in some rough sexual intercourse. Ultimately, after the D.A.'s five-month investigation into the woman's accusations, the office came to the conclusion that there was simply not enough evidence to pursue charges against Bauer.
However, this may not leave her with no avenue toward justice. Even when the state declines to bring criminal charges for a sexual assault, you may still be eligible to bring a civil claim against your attacker.
What is the difference between a criminal and civil case?
In sexual assault cases, there are a few differences between criminal and civil cases. A criminal case is brought up by the district attorney's office against the attacker. The D.A. is not a lawyer for the victim, but for "the people." The D.A. acts in its own best interest, which does not always match up with the best interests of the victim.
In the best case scenario, criminal cases ultimately result in the attacker being convicted of a crime and being sentenced to time in jail. While financial restitution can sometimes be awarded to the victim, it is usually only a modest amount as the perpetrator does not often have as many assets as should be awarded.
Unfortunately, criminal cases do not charge the employer of the attacker or any other potentially liable parties, who may have had a role to play in the criminal activity.
Civil cases can either happen independently of a criminal case or they can be filed at the same time. A civil case is a lawsuit brought on by the victim (plaintiff) against the offender, and also against any others who had a role to play in allowing the crime to occur. For civil cases to be successful, they rely heavily on a vast amount of irrefutable evidence. Technically, less evidence (or "burden of proof") is allowed in a civil trial, but it must be convincing to the jury and judge. How this evidence is presented is up to the plaintiff and their attorney.
By now, you may be wondering whether a criminal case will affect your civil case, and this is a matter of situation. A criminal conviction can strengthen your civil claim, but one doesn't necessarily hinge upon the other. It is also possible your attacker could be found not guilty in criminal court but found liable for your injuries in civil court – every case is unique.
Pursuing a civil sexual assault claim in California
If you are a victim of sexual assault, you can file a lawsuit to seek damages for:
Medical expenses associated with your assault, including treatment for injuries, hospital bills, and costs for therapy and/or counseling
Lost wages, including any loss of future earning potential if you are unable to work as a result of your attack
Pain and suffering, including physical and mental trauma as well as loss of companionship with your partner
In cases involving childhood assault, parents can also seek compensation if they lost wages because they served as caretakers to their child. If the child could not attend school or needed additional tutoring, you can make a claim for those expenses as well.
Under California law, an adult survivor of sexual assault must file a civil claim:
Within 10 years from the date of the last act, attempted act, or assault with the intent to commit an act, of sexual assault by the defendant against the plaintiff.
Within three years from the date the plaintiff discovers or reasonably should have discovered that an injury or illness resulted from an act, attempted act, or assault with the intent to commit an act, of sexual assault by the defendant against the plaintiff.
There are exceptions when the lawsuit is filed against a government entity, and for childhood victims of assault. In any case, it is critical that the victim or the victim's relatives speak to a civil sexual assault lawyer as quickly as possible, so that the statute of limitations does not run out and you are not time-barred from seeking damages.
At Taylor & Ring, we handle civil claims on behalf of sexual assault victims in Los Angeles and throughout Southern California. We are here to believe you, and help you recover financial compensation for the pain and suffering you have endured. Perhaps your criminal case did not continue with charges against your perpetrator, or perhaps you cannot afford the medical bills your assault caused. A civil case can help you find justice and restitution for the crime that was committed against you. You don't have to suffer in silence. Contact the sexual assault attorneys at Taylor & Ring through this form or by calling 310-776-6390 to arrange a free confidential consultation.
Related Sexual Abuse and Assault Content