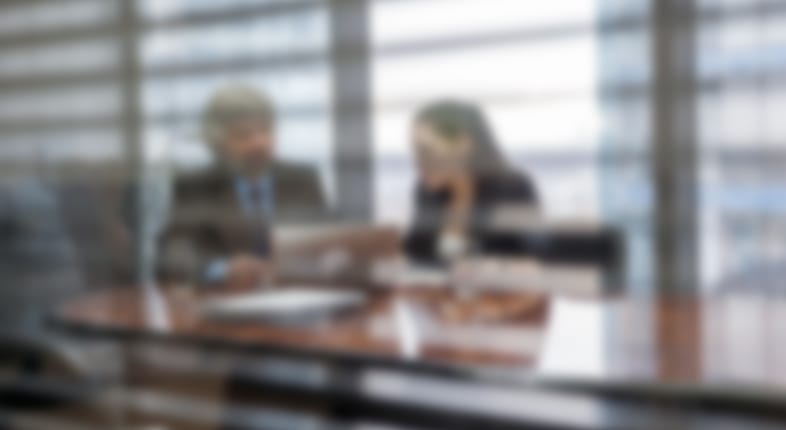 Los Angeles Quid Pro Quo Sexual Harassment Attorneys
Skilled representation for employees, contractors and independent Vendors throughout Southern California
Sexual harassment in the workplace can take many different forms, and can include both verbal and/or physical harassment. One of the most common and insidious forms of sex harassment in employment is known as "quid pro quo" harassment.
Taylor & Ring represents workers in Los Angeles and across Southern California who have suffered harm because of sexual harassment. If you have sustained physical injuries, been wrongfully terminated, have lost out on wages or other opportunities, or suffered in any way because of an abusive coworker, supervisor, or employer, we can help. Contact us today to get started.
---
Partner Natalie Weatherford
---
From the beginning, I knew I was in compassionate hands with Taylor and Ring. I was represented by Mr. Ring, and as a sexual abuse survivor, I felt that he went above and beyond a typical trial lawyer's obligations. Mr. Ring demonstrated such kindness and professionalism throughout my litigation experience that a process which can often feel worse than the abuse felt humane and empowering. I am forever grateful to have had Taylor and Ring's representation during a time when I felt completely alone. They are the best of the best!

⭐⭐⭐⭐⭐ [Google Review]
What is "quid pro quo" harassment?
"Quid pro quo" is a Latin phrase meaning "in exchange for." Quid pro quo harassment is when an employee is pressured by an owner, executive or supervisor to provide sexual favors or services in exchange for something like:
A raise
A promotion
Betters
Keeping one's benefits
Keeping one's job
Not losing one's job
Not getting demoted
Quid pro quo harassment is illegal because of the harasser's position of authority, as well as the implied threat that a subordinate who does not cooperate will lose his or her job. Our Los Angeles quid pro quo harassment attorneys are ready to fight for your right to a safe workplace.
Non-sexual quid pro quo harassment
Quid pro quo can also be non-sexual. If, for example, a coworker or other employee threatens to expose information about you online unless you agree to do X, that could be considered quid pro quo. It may also be considered bribery or extortion (depending on the circumstances), which means there could be additional criminal charges against your harasser.
What are the elements of quid pro quo harassment at work?
Unlike other forms of workplace harassment or discrimination, you do not necessarily need to prove a pattern of behaviors to show you were a victim. The elements of quid pro quo harassment include:
That you were employed by a company or organization at the time of the harassment.
That you endured harassment by another coworker, employer, supervisor, or other person at the company or organization.
That conditions of your employment (a raise, a demotion, etc.) were part of your harasser's requests.
That the person who made these "requests" was in a position of power over you (either in terms of authority or in terms of information that was used against you).
That you sustained harm as a result of the quid pro quo.
Who can claim quid pro quo harassment?
It is a common belief that only lower-level employees can make claims against their employers, or only women can claim sexual harassment at work. Nothing can be further from the truth. You can make a claim for quid pro quo harassment against anyone who is able to influence your employment (for better or for worse). If you are an employee, a contractor, an independent vendor, an intern, or even a volunteer, you could be able to claim quid pro quo harassment. Our Los Angeles employment litigation attorneys can explain more about your options once we know about your circumstances.
Is an employer liable for quid pro quo harassment?
Generally speaking, yes. The American Bar Association says employers may be held strictly liable if you are a victim of quid pro quo sexual harassment. Your employer may also be held liable for:
If you choose to pursue a claim of quid pro quo harassment against your employer, we can help. The Los Angeles sexual harassment attorneys of Taylor & Ring can help you seek damages for your lost wages, benefits, or other employment-related losses, as well as for your emotional trauma and distress. You may also be entitled to punitive damages and attorneys' fees as part of your award.
Victims may fear losing their job
On top of the psychological toll taken by "quid pro quo" harassment, victims may fear losing their job if they report the highly inappropriate, abusive, and illegal behavior of their superior. No sexual harassment victim should be forced to continue at a job with an unsafe work environment.
If you are a victim of "quid pro quo" harassment in the workplace, contact the sex harassment law firm of Taylor & Ring. We can guide you through this sensitive process so that the blame falls where it belongs – on the shoulders of your abuser and the company that sheltered him or her.
Hesitating to report harassment
Many victims of verbal sexual harassment are hesitant to report the abuse to their supervisors or HR department for fear of retaliation, either from the abuser or from the corporate culture at large.
Do you have a sexual harassment attorney near me?
Taylor & Ring's office is located at 12424 Wilshire Blvd. (9th floor) in Los Angeles; we maintain a second location at 1230 Rosecrans Ave., Suite 360, in Manhattan Beach. If you are unable to travel, we can schedule a phone or video consultation.
Taylor & Ring Stands Up for Victims of Sexual Harassment in Los Angeles
If you have suffered from verbal sexual harassment in the workplace, please call or contact the experienced Los Angeles sexual harassment lawyers at Taylor & Ring today for a free consultation.
We can help you hold both your harasser and your employer responsible for your mental suffering and financial loss.
Related Articles